LITTLE ROCK — Attorney General Dustin McDaniel filed a lawsuit Wednesday against Sharp County developer Wayne Watkins and three of his business partners, accusing them of "unconscionable" behavior that violated the Arkansas Deceptive Trade Practices Act.
"Mr. Watkins has engaged in a concerted scheme to knowingly deceive both consumer purchasers and banks to keep his financial house of cards from tumbling," says the suit, filed in Sharp County Circuit Court.
Watkins, 59, spent more than two decades developing family and camping resorts along the Spring River. He sold hundreds of parcels of land, mostly to out-of-towners looking for a placeto retire. Many of his customers lost their money and the land they thought they were buying when Watkins defaulted on $2.6 million in loans he obtained by using the land he was selling as collateral.
"The full scope of the schemes has not yet been determined, as many consumers are not yet aware they are paying the defendants for land that the defendants do not own, and paying for services that will never be delivered," the suit says.
Watkins, who is wanted on a Sharp County warrant on one count of felony theft of property, has been living in Mexico since before the warrant was issued in 2007. His attorney has said Watkins sells real estate there.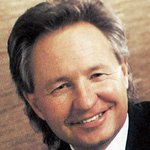 FBI officials revealed earlier this week that the agency is actively involved in the case.
The attorney general has the power to prosecute civil cases on behalf of the public, according to Arkansas Code Annotated 4-88-105. McDaniel was out of town Thursday and unavailable for comment.
In filing the suit, the office is seeking an injunction to prevent further violations of the Deceptive Trade Practices Act, undetermined restitution for victims, civil penalties of $10,000 for each violation of the act and penalties of up to $10,000 for each violation committed against an elderly or disabled person.
McDaniel said last month that it may be difficult to get money from Watkins if Watkins lost it all in failed land deals.
Between 2003 and last month, the attorney general's office had received 22 complaints about Watkins.
It wasn't clear how many more complaints had been received since the Arkansas Democrat-Gazette published a series of stories last month outlining Watkins' troubled developments. The lawsuit, however, included the names of victims who weren't previously included in the office's complaint files.
The suit names as defendants Watkins, Spring River Beach Club, Biggers Bluff Corp. and Watkins associates Clifton Johnson, Howard Baswell and Virgil Griffin.
Download PDF
Download the 58-page suit here
Baswell markets "owner-financed" land in the Ozarks on a Web site created in 2008 that includes photos that appear to feature Spring River Beach properties.
The suit alleges that Baswell purchased at foreclosure auctions land once owned by Watkins.
"Me and Clifton got dragged into it, and Virgil got dragged into it after it was over," Baswell said Thursday.
He said Watkins owes him more money than all the other victims combined.
Griffin, Watkins' cousin, had not received word of the lawsuit when reached by a reporter Thursday afternoon. He declined to comment on the case.
"I have no idea what I'd be defending," he said.
The suit alleges that Griffin, who obtained Watkins' power of attorney in December 2006, cashed checks payable to the Biggers Bluff Corp. as recently as two weeks ago. The suit also alleges that Griffin deeded all of the common properties of the Spring River Beach Clubto himself, using Watkins' power of attorney, and has "failed to maintain these properties, and most are either padlocked, or in a state of extreme disarray."
"Griffin, by his own conduct, is personally liable for the unconscionable and unlawful acts and practices set forth herein," the lawsuit says.
Griffin said recent reports that Watkins had been spotted near Hardy are bogus.
"I ain't heard from him. I think people have seen someone else, and they think it's him," he said. "I ain't got no money, but I'd bet half of what I got that he ain't here."
Calls made to Johnson weren't returned, but Baswell said that, "Wayne got in a bind, and Clifton borrowed money and bailed him out."
The lawsuit details several ways Watkins and his associates reportedly defrauded buyers.
Watkins deeded some of his property to his business partners to hide assets and avoid seizure by various creditors, according to the suit. After banks stopped giving loans to Watkins, his associates got loans using land Watkins transferred to them and then gave him the money, the suit says.
"In this fashion, Watkins was able to escape detection of his scheme and keep the flow of money continuing, all to the ultimate detriment of the consumer purchasers," the suit says.
Baswell countered that the land deals between him and Watkins were not an attempt to hide anything. He said Watkins approached him several years ago when Watkins was having financial troubles and "talked me into $125,000 to bail him out of a loan."
In exchange, Baswell said, Watkins gave him several parcels of land in Sycamore Addition and Sycamore Park. He also has purchased foreclosed land, but the sales were legitimate, he said, adding that he has clear title to the property he markets.
Baswell said he also has been a victim of Watkins' failure to reveal encumbered property. After Watkins went to Mexico, Baswell said, he learned that some of the parcels had mortgages on them that Watkins had not disclosed to him.
The attorney general's lawsuit further alleges that Watkins and his associates discouraged title searches, a claim that Baswell disputes.
In addition, the suit says, the defendants required those purchasing land to enter a lifetime membership in the Spring River Beach Club, promising benefits that included the use of pools and tanning beds.
"Through coercive and threatening means, defendants continue to take dues from members while providing few, if any, of the promised services," the lawsuit says.
In one case, Watkins and his associates reportedly sold land after it had been foreclosed on, refused to deliver title to buyers who had paid for their land, executed fake deeds and sold the same land to two different buyers.
Pat Mann, who along with her husband and other relatives lost $10,000, said she experienced that firsthand. She was fishing Thursday when she heard the news about the lawsuit.
"I am tickled to death. I am really pleased," she said. "It took them a long time, but it's finally going to happen."
Since she doesn't know whether Watkins has money to repay her and the others wholost thousands of dollars to him, she wants the state to force the sale of Spring River Beach Club and the divide the money among his victims.
"There are some assets out there," Mann said. "If Howard or Clifton or any of them have got assets, they should be forked over. It don't hurt them any more than it does us."
Lynne and Ronald Falanga paid about $23,000 on six parcels of land in Watkins' Turkey Pen development before finding out late last year that Watkins had left the country. They had little hope of ever getting their money back or owning the land.
"Now that the attorney general and even the FBI have gotten involved, I'm hoping we get something back on it," Ronald Falanga said. "There's a whole lot of satisfaction in this. It goes to show that not everyone's sitting back and saying, 'Oh well.'"