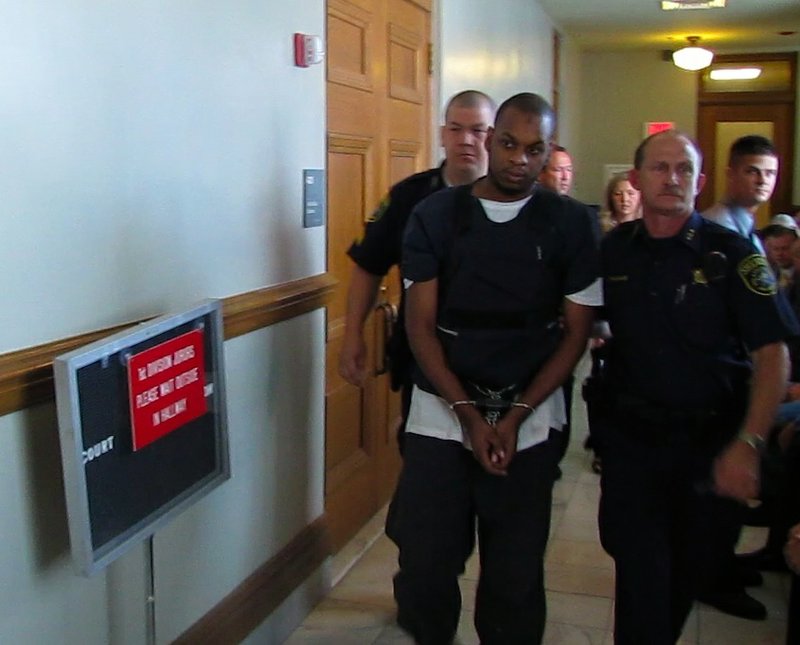 Abdulhakim Muhammad is led from the courtroom after a hearing on April 27. ( Gavin Lesnick)
A prosecutor says a man accused of fatally shooting a soldier outside a recruiting center now faces charges stemming from a purpoted attack on another inmate at the Pulaski County jail.
Chief Deputy Prosecutor John Johnson said Thursday that battery and weapons charges were filed earlier this month against Abdulhakim (ahb-DOOL hah-KEEM) Muhammad, accusing him of assaulting an inmate with a weapon fashioned out of eyeglasses. Muhammad was charged in April with a similar attack on a jail guard.
Muhammad is charged with capital murder in the June 2009 shooting death of Pvt. William Long and with the wounding of Pvt. Quinton Ezeagwula (eh-ZAG'-u-la). He told The Associated Press last year the shootings were justified because of U.S. military action in the Middle East.
Sponsor Content