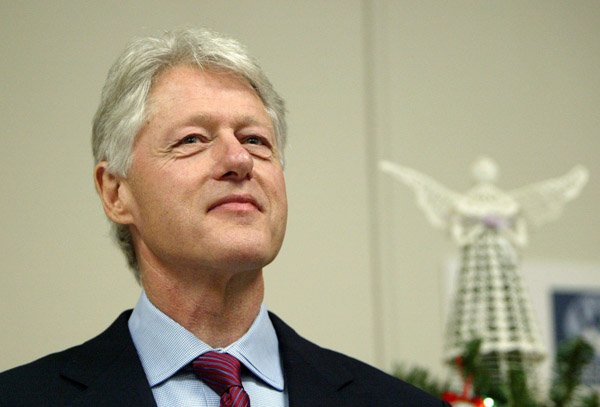 In this Dec. 23, 2004 file photo Former President Bill Clinton waits his turn at the podium before formally thanking the staff at Westchester Medical Center, in Valhalla, N.Y. for diagnosing the heart condition that led to his quadruple bypass surgery in August.
LITTLE ROCK — Former President Bill Clinton will serve as keynote speaker at an awards luncheon during an annual conference in Little Rock for a national neighborhood organization.
Clinton is scheduled to address the Neighborhoods, USA "Neighborhood of the Year" ceremony on May 28.
Organizers expect 1,000 people to attend the four-day conference, which will feature more than 60 workshops and 25 neighborhood tours focusing on issues like neighborhood organizing, youth participation and green community initiatives.
Robert Gibbons, the chair of the awards committee, said Clinton's presence will help shed additional light on the group's mission.
"President Clinton's participation at the awards luncheon will focus attention on the importance of neighborhoods and neighborhood volunteers and how they make up the fabric of our communities," he said in a news release.
Sponsor Content