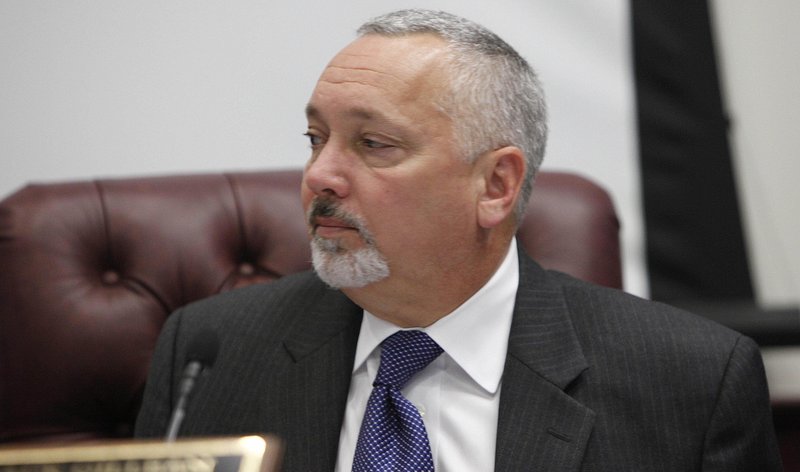 Jack Gillean at a UCA board of trustees meeting in August 2011. ( Karen E. Segrave)
CONWAY — Jack Gillean, University of Central Arkansas' former chief of staff, was charged Friday with commercial burglary over accusations that he helped a student steal academic tests from professors' offices.
Gillean, 55, was charged with three counts of that felony in addition to one count of fraudulent insurance acts, also a felony, and one count of issuing a false financial statement, a misdemeanor.
Gillean is accused of giving UCA keys to student Cameron Stark last year so that Stark could get into the offices and steal the tests. Stark, 24, has been granted immunity from prosecution in exchange for his cooperation in the case, Prosecuting Attorney Cody Hiland said.
According to an affidavit, Gillean accompanied Stark on one of the burglaries.
Gillean, a former deputy attorney general, resigned from UCA abruptly June 15 after being asked about his grand-master key, which police learned Stark had.
Hiland said an investigation is ongoing and additional charges could be forthcoming.
Gillean now lives in Hot Springs.
Read more in tomorrow's Arkansas Democrat-Gazette.
Sponsor Content