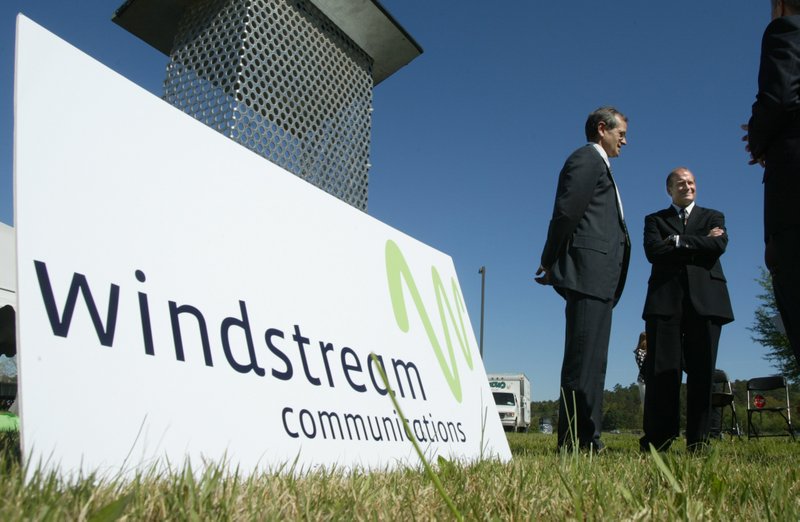 On Friday, Windstream Communications announced it will be laying off 400 employees nationwide by March 3. The logo for Windstream Communications was unveiled in this 2006 file photo. Windstream Communications is a spinoff of Alltel's landline business and merger with Valor Communications Group. ( Rick McFarland)
Windstream Communications announced Friday afternoon that the company will lay off 67 employees in Arkansas — including 36 in Little Rock — as part of a nationwide cutback which will eliminate 400 employees overall.
The layoffs will occur by March 3, according to a news release from the company. Around 175 of the layoffs are being terminated "through a voluntary separation initiative," according to the release.
The reduction in their workforce will save the company $20 million, according to the release. To pay severance benefits, the company says it expects to take on a $9-10 million charge in the first fiscal quarter.
"Changes that affect people are never easy, but they are necessary for Windstream to succeed in a highly competitive marketplace," Jeff Gardner, president and chief executive officer of Windstream, said in a statement. "We continue to invest in our growth areas, primarily business services and consumer broadband, and at the same time we must maintain a disciplined approach to expense management."
The Little Rock-based communications company, which has 13,500 employees nationwide, offers both business and residential home phone, Internet and data solutions. A November report in the Arkansas Democrat-Gazette indicated that the company's profits fell 34 percent in the third quarter of 2013.
Read more about this story in tomorrow's Arkansas Democrat-Gazette.
Sponsor Content