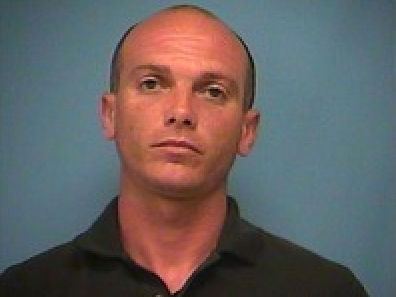 Kyle Vaughn ( Saline County sheriff's office )
A police officer in Haskell has been fired after his arrest Monday on a charge of second-degree sexual assault.
Saline County jail records show Kyle Vaughn, 32, of Benton was booked in shortly after 3 p.m. Monday.
Arkansas State Police spokesman Bill Sadler said Vaughn faces the sexual-assault charge in a case involving a juvenile. He said the investigation started in May of this year, but no other information could be released.
The jail records show Vaughn is being held without bail and has a preliminary court appearance scheduled for 11 a.m. Wednesday.
Haskell Police Chief Jim Bauldree said he learned of Vaughn's arrest when he was out of state Monday and that Vaughn had been terminated "effective immediately" on Tuesday.
Bauldree said Vaughn had been on the force about two years. He said he knew of no previous disciplinary issues with him and called the arrest a "surprise."
The chief said he didn't know any details about the criminal case against Vaughn but said he expected to meet with state police investigators to learn more about it.
Sadler said in an email that Vaughn reported to state police headquarters in Little Rock on Monday to be interviewed, during which he was arrested. Vaughn arrived in a Haskell patrol vehicle, Sadler said, noting he had on a police badge and was carrying a firearm at the time.
Sponsor Content