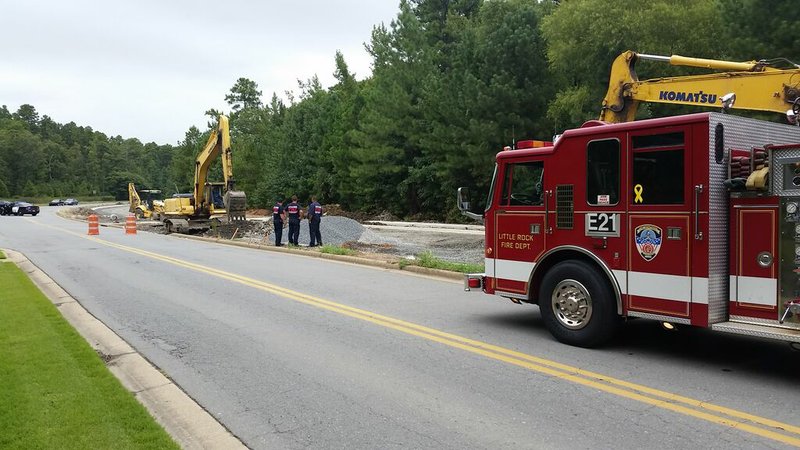 Little Rock firefighters inspect the site where a construction worker was injured Friday, Aug, 21, 2015, after dirt and rocks caved in on him in a hole along Rahling Road. ( Gavin Lesnick)
A construction worker was hospitalized after dirt and rocks caved in on him while working in a hole in west Little Rock on Friday morning.
Little Rock Fire Department battalion chief Jimmy Beck said at the scene that the man was taken to Baptist Health Medical Center in Little Rock with head and facial injuries that appeared "very serious."
Beck said the man, whose name wasn't yet available, was working in an approximately 9-foot-deep hole along Rahling Road north of Pebble Beach Drive when it partially collapsed, sending rocks and dirt from underneath Rahling into the hole.
It appeared crews were installing underground storm drains in the area.
Rahling Road was shut until about 12:50 p.m. while crews filled in the area underneath the road where the collapsed material had been.
Sponsor Content