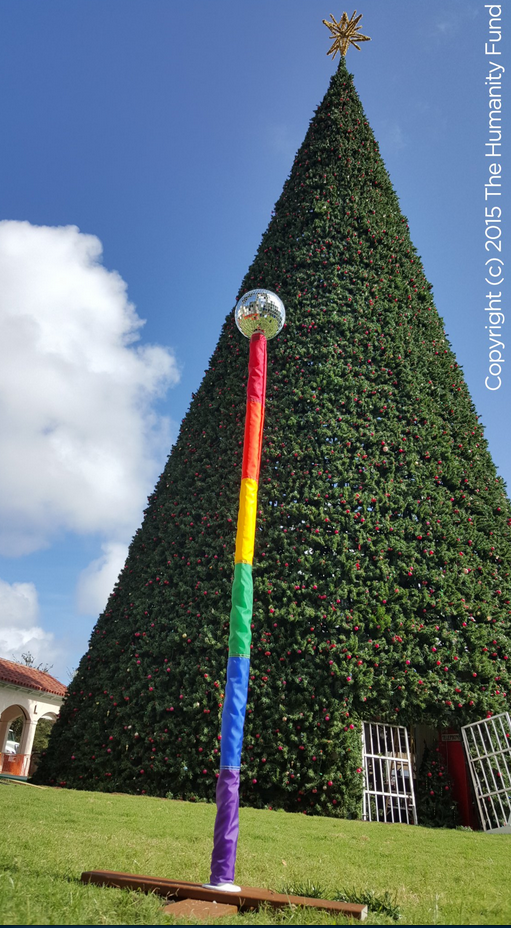 A Festivus Pole, made from 16 Pabst Blue Ribbon cans, at the Florida Capitol.
A Florida-based political blogger lost his bid to place a "Festivus Pole" on the Capitol grounds for the holiday season.
On Monday, the secretary of state's office released a letter sent to Chaz Stevens earlier this month that denied his request to erect a 6-foot-tall pole aimed at celebrating gay pride.
The pole was inspired by an episode of the popular TV sitcom Seinfeld, in which "Festivus" was an alternative holiday that was celebrated with a tall aluminum pole.
Stevens' request was denied for several reasons by Secretary of State Mark Martin, who cited structural concerns with the pole, as well as issues of federal trademark law over the term "Festivus."
The denial letter also noted that Stevens is not a resident of Arkansas.
Stevens, who started seeking places to erect similar poles in Florida several years ago, has gotten approval to put up Festivus poles at the capitols in Oklahoma, Florida and Illinois.
Metro on 12/22/2015
Print Headline: Capitol refuses bid for 'Festivus' pole
Sponsor Content