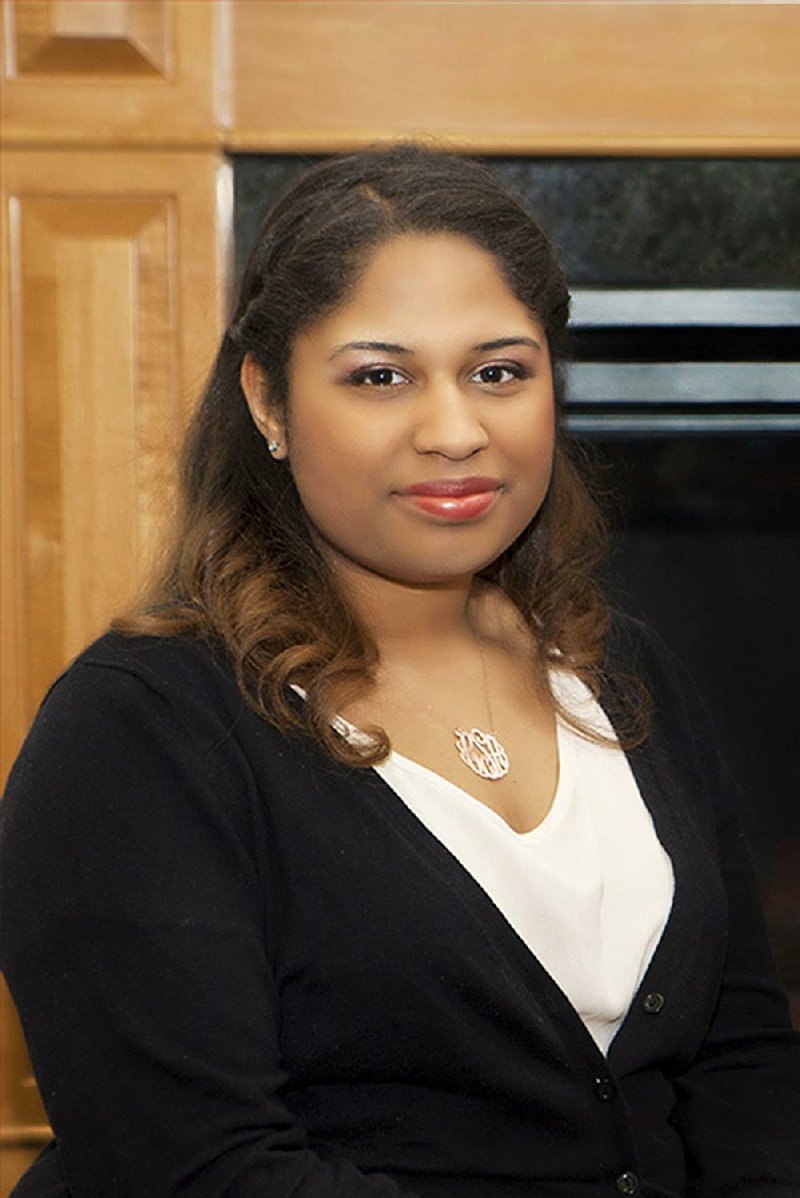 Cicely Shannon of Texarkana is interning at the White House this summer.
WASHINGTON -- After a trip to Ukraine and Slovakia, U.S. Sen. Tom Cotton, R-Ark., said last week that the United States needs to provide assistance to help Ukrainian fighters fend off Russia-backed troops.
In Ukraine, the delegation led by U.S. Sen. John McCain, R-Ariz., visited Dnipropetrovsk and went to Eastern Command Headquarters, met with soldiers who had recently returned from fighting in eastern Ukraine and sat down with a group raising money and supplies for soldiers.
"That's as far east as our embassy would allow us to go," Cotton said. The Ukrainian servicemen had just been on the battlefield. "Their units had just been fighting the previous day, and they'd actually taken two [killed in action] the previous day."
Cotton said he wanted to see the soldiers, and get a feel for their morale and supply needs. He said they requested weapons, as well as medical supplies, radios, radar and other nonlethal equipment.
In Slovakia, the senators met with eastern European leaders and attended the Bratislava Global Security Forum, known as GLOBSEC, where they participated in a panel discussion on "U.S. Foreign Policy: Still a European Power?"
WHITE HOUSE INTERN
Cicely Shannon of Texarkana is interning at the White House this summer. She is studying economics at the University of Arkansas at Fayetteville.
Shannon and the dozens of other White House interns attend weekly seminars to meet with senior staff members, talk about different parts of the executive office of the president, and participate in service projects at schools and nonprofit organizations.
RECESS
Members of Congress headed home to work in their districts this week and celebrate the Fourth of July. They are to return to Washington on July 7.
Today, U.S. Rep. Steve Womack, R-Ark., is to speak at the Butterfield Church God and Country Celebration at 10 a.m. at Butterfield Church Assembly of God located at 1302 N. 30th St. in Van Buren.
Womack is holding several public events, which he calls "Coffee with the Congressman." On Monday, he'll be at Neighbor's Mill Bakery & Cafe at 1012 U.S. 65 North in Harrison from 8:30 a.m. to 9:30 a.m.; Tuesday he'll be at the Barling Senior Citizen Center at 1605 M St. from 8:30 a.m. to 10 a.m.; and Wednesday in the Centerton City Hall Courtroom at 290 N. Main St. from 8:30 a.m. to 10 a.m.
ON THE HILL
Womack met Korean War veteran Rex Hickox of Bentonville on Tuesday when Hickox participated in the Honor Flight of the Ozarks to the WWII Memorial.
U.S. Rep. French Hill, R-Ark., and several other freshmen congressmen went to Walter Reed National Military Medical Center to tour the facility and meet injured service members. On the House floor Wednesday, Hill recognized the University of Arkansas at Fayetteville's baseball team's trip to the College World Series.
U.S. Rep. Rick Crawford, R-Ark., met Wednesday with the Hot Springs Chamber of Commerce and the Arkansas Credit Union Association.
U.S. Sen. John Boozman, R-Ark., gave the weekly Republican address, which was online Saturday at www.youtube.com/user/gopweeklyaddress. In the recording, he talks about the importance of funding America's military and criticizes efforts by Senate Democrats to hold up the fiscal 2016 defense spending bill until Republicans accept funding increases for nonmilitary spending.
"This strategy to avoid Senate debate of the Defense Appropriations bill risks serious damage to our national and global security," he said. "Blocking this bill reduces readiness by depriving service members of the supplies they need to effectively carry out their missions."
On Tuesday, U.S. Rep. Bruce Westerman, R-Ark., met with Vicki Stanley of Hot Springs and Steven Blackwood of Little Rock. On Wednesday evening, he gave members of the Greater Hot Springs Chamber a tour of the D.C. Capitol, including stops on the House and Senate floors, which aren't part of the normal tour.
Cotton sat down Wednesday with Har-Ber High School Principal Danny Brackett, Alma High School Assistant Principal Brian Kirkendoll and Har-Ber High School Assistant Principal Margaret Robinson.
Planning to visit the nation's capital? Know something happening in Washington, D.C.? Contact us at (202) 662-7690 or swire@ arkansasonline.com.
SundayMonday on 06/28/2015
Print Headline: Cotton visits Ukraine servicemen
Sponsor Content