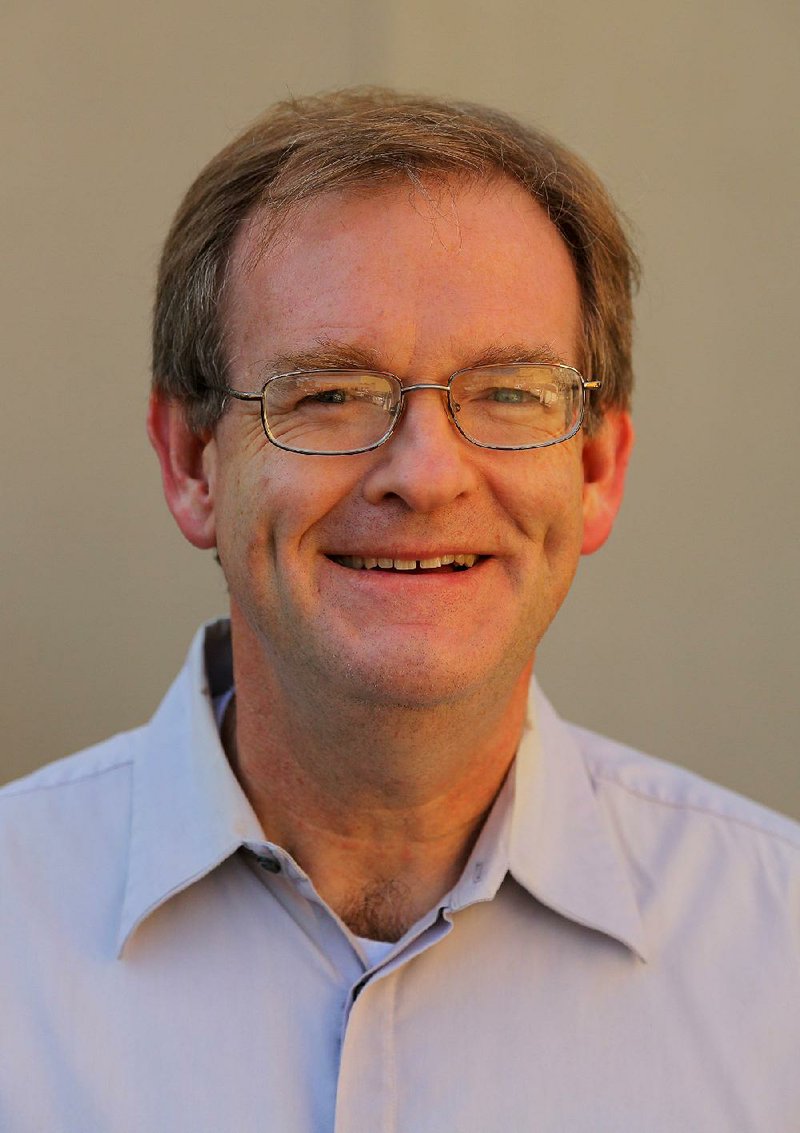 Arkansas Democrat-Gazette reporter Frank Lockwood. ( Stephen B. Thornton)
Frank E. Lockwood has been named the Washington, D.C., correspondent for the Arkansas Democrat-Gazette.
He replaces Sarah D. Wire, who took a position with the Washington bureau of the Los Angeles Times.
David Bailey, managing editor of the Democrat-Gazette, lauded Lockwood's qualifications to report on Washington for Arkansas readers.
"Frank is a gifted journalist who has years of experience covering government and politics in Arkansas and in Washington," Bailey said.
Lockwood, 48, has worked for the Democrat-Gazette since 2006, when he was hired as religion editor. In 2009, he also assumed supervision of the newspaper's Washington bureau reporter.
Lockwood's role at the newspaper changed again in November 2012, when he became supervisor of the newspaper's state Capitol bureau and its three reporters. His tenure as religion editor ended at that time.
Lockwood, a native of Hermiston, Ore., has a bachelor's degree in history from Harvard University and a law degree from the University of Idaho.
Lockwood also was a Knight Wallace Journalism Fellow at the University of Michigan.
He started his newspaper career at the East Oregonian in Pendleton, Ore., covering high school sports when he was 15 years old.
He worked at two Idaho newspapers -- as a statehouse reporter for the Twin Falls Times-News and as a political reporter for the Idaho Statesman.
At the Lexington Herald-Leader in Kentucky, Lockwood was a bureau reporter, Washington correspondent and religion reporter.
In addition to his newspaper jobs, Lockwood also served as a law clerk to Idaho District Judge Daniel Meehl; as a 1992 Bill Clinton delegate to the Democratic National Convention; and as press secretary and communications director to Republican Idaho Gov. Phil Batt from 1996-97.
His wife, Aimie Lockwood, also is a lawyer. They have two grown children.
"After editing for nine years, it's exciting to be reporting and writing full-time again," Lockwood said. "I became a journalist more than 20 years ago because I loved telling stories, and there'll be plenty of Arkansas angles to cover in the nation's capital. It's a great time to be covering Washington. And with two former Arkansas residents running for president, the race for the White House will be especially interesting."
Lockwood covered the 2008 presidential campaign of former Arkansas Gov. Mike Huckabee for the Democrat-Gazette. He's attended eight presidential nominating conventions throughout his career.
Deputy Managing Editor/News Alyson Hoge has assumed supervision of the Washington and state Capitol bureaus. Hoge has worked for the newspaper for 36 years. She has been a Capitol bureau reporter and supervised Capitol and Washington news coverage.
Lockwood can be reached at (202) 662-7690.
Metro on 11/08/2015
Print Headline: Lockwood becomes D.C. correspondent
Sponsor Content