SAN BRUNO, Calif. -- Customers shopping Walmart.com during the holidays will find somewhere between 7 million and 10 million items available.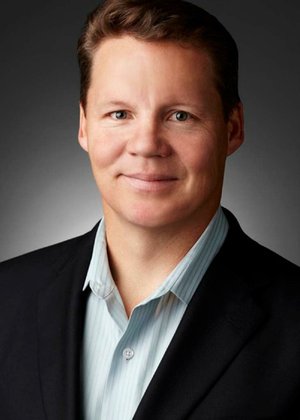 Photo by Special the Arkansas Democrat-Gazette
Jeremy King, Chief Technology Officer, Wal-Mart Global eCommerce is shown in this photo.
Executives expect in the near future to offer "tens of millions" of items online and are promising to "radically" increase e-commerce offerings. This will be possible through a number of factors, most notably a significant increase in the third-party merchants authorized to sell through Walmart.com.
The complicated task of redeveloping the technology platform behind Wal-Mart's e-commerce operation, among other things, simplified the process of sorting and pricing merchandise for suppliers. That includes third-party merchants, who will grow in the next year "more than 100 times," according to Jeremy King, head of @WalmartLabs and chief technology officer at Wal-Mart Global e-Commerce.
"When we rebuilt our [platform], we obviously wanted to use the latest and greatest technology and we wanted to build a beautiful consumer interface, but we also needed to build the tools and technology inside the company in order to handle the scale," King said. "So there are not only beautiful tools the merchants can use, but a lot more automation in the process. ... That's just one example of places that we're dramatically changing the way that our organization works."
Wal-Mart launched its third-party marketplace with six vendors in 2009. It has increased its offerings each year, enabling Walmart.com to offer what Wall-Mart Global eCommerce CEO Neil Ashe describes as "7 million items today, on a ramp to over 10 million" and, ultimately, "tens of millions."
Increases also will come through expanded relationships with traditional Wal-Mart suppliers. To handle additional merchandise the retailer continues to add fulfillment centers, each in the neighborhood of 1 million square feet.
Ashe told investors earlier this year the assortment expansion is a result of Pangaea, a new technology platform the retailer built through its @WalmartLabs. Pangaea has also helped Wal-Mart meet or beat the pricing of "online competitors four out of five times."
King, who previously worked at eBay and has experience with technical challenges that can come from organizing third-party merchants and millions of additional items, said individual merchants who have previously managed between 100 and 1,000 items on the website will now have "potentially tens of thousands of items they are managing."
Increasing third-party sellers does come with risks. Rebel flags removed from Walmart.com earlier this year were attributed to third-party sellers, as was the mislabeling of items that were supposed to be part of Wal-Mart's "Made in the USA" program.
Consumers have generally proved comfortable with the idea of dealing with third-party vendors. For example, about 40 percent of Amazon's 2014 sales came through third-party vendors, according to data released by the company.
Benny Boveda, a professor at San Jose State University in California, spent 42 years working in retail. Most recently he worked for Target, and he said that as consumers become more comfortable with shopping online, they become less concerned with who supplied the product or what retailer they're buying from.
Shoppers just want items quickly.
"When we place an order, we don't care where it came from. We just want it when we need it," Boveda said. "Where it originated doesn't matter."
Wal-Mart has been promising an expansion of its online assortment for months. As with any project of this scale, it can take time to execute.
Esteban Arcaute, senior director in data science for @WalmartLabs, said the retailer is delivering on its mission to increase the amount of merchandise that it offers. Arcuate joined Wal-Mart when it purchased Adchemy, a startup with technology that has enabled the retailer to better classify millions of products sold online.
"When things are said here, they get executed," Arcuate said. "Timelines can vary, but you can see it. You can see the organization morphing. You can see everything moving around this axis we believe is the future of retail."
SundayMonday Business on 11/15/2015