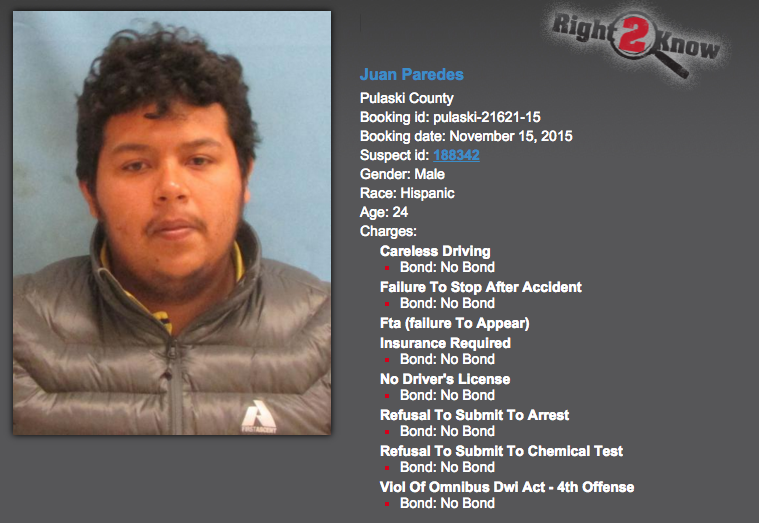 Juan Paredes ( Pulaski County sheriff's office )
A Little Rock man was arrested after fleeing the scene of an accident late Saturday, according to a report from the Little Rock Police Department.
Juan Paredes, 24, of Little Rock was found near the accident a short time later in a creek. He had bloodshot eyes, could not stand and had breath that smelled of intoxicants, according to the report.
Police said Paredes was combative and had to be dragged out of the creek. He swung his arms while trying to be handcuffed, according to the report.
He had no proof of insurance and no driver's license, and police discovered Paredes had an active warrant for failure to appear.
Paredes was arrested and charged with driving while intoxicated, refusal to test, resisting arrest, failure to appear, no insurance, hit and run with property damage, no driver's license, and careless and prohibited driving.
Sponsor Content