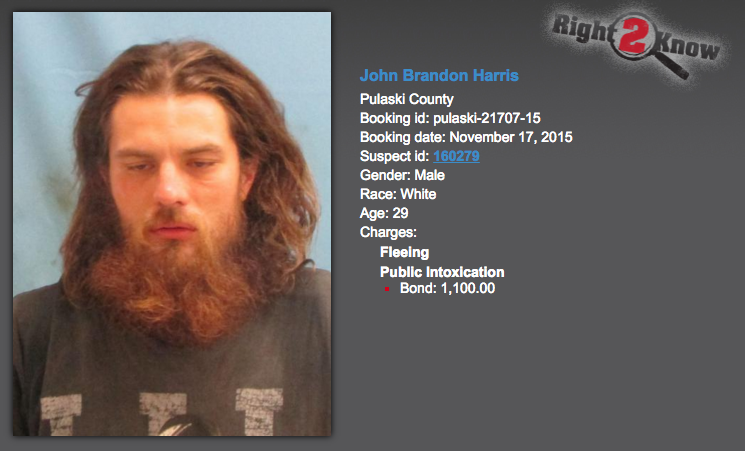 John Brandon Harris ( Pulaski County sheriff's office )
Little Rock police Tuesday arrested a man accused of urinating on a car at a Taco Bell drive-thru.
Officers responded about 1:45 a.m. to the fast-food restaurant at 719 S. Broadway, where a witness said the man had relieved himself on a vehicle and walked east, according to an arrest report. Officers found the man nearby and arrested him after a short foot chase.
Police said John Brandon Harris, 29, had slurred speech and difficulty standing. He yelled obscenities at officers as he was arrested, the report states.
Harris, who was last know to reside in Maumelle, was charged with public intoxication and fleeing.
Court records show Harris has been charged with public intoxication, a misdemeanor, more than 40 times in the past decade, often being arrested on consecutive days in the same area. The arrests frequently included charges of criminal trespassing and disorderly conduct.
He has been convicted three times of driving while intoxicated, according to court records.
Harris was being held in the Pulaski County jail Tuesday.
Sponsor Content