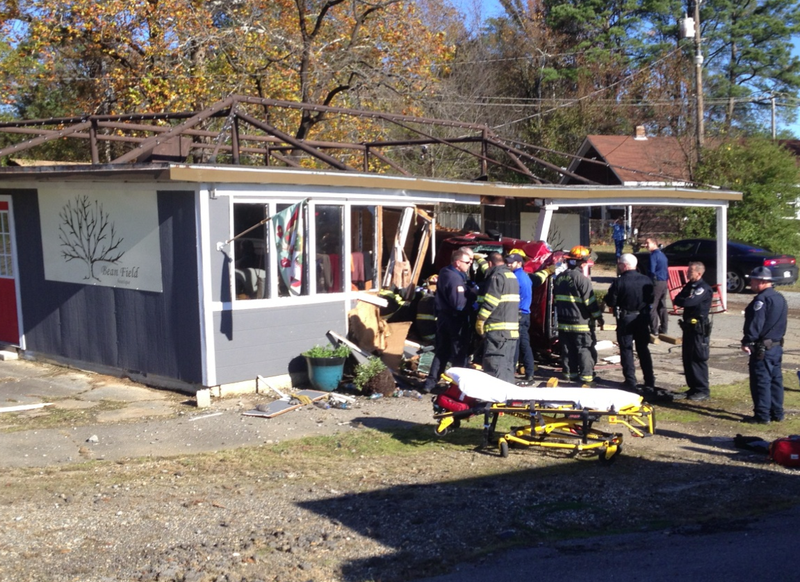 A Ford truck hit a business in Bryant Thursday morning. ( Stephen B. Thornton)
A vehicle flipped onto its side and struck a Bryant clothing store Thursday, trapping the driver for a time, authorities said.
A red Ford truck hit Bean Field Boutique just off Interstate 30 in Bryant around 9:15 a.m. Firefighters freed the driver about 45 minutes later. He was then taken to the hospital by an ambulance, though a medical helicopter was on scene and ready to fly him if necessary, Arkansas Democrat-Gazette photographer Stephen Thornton reported.
The westbound access road nearby was closed to traffic.
Additional details about how the wreck happened were not immediately available.
Sponsor Content