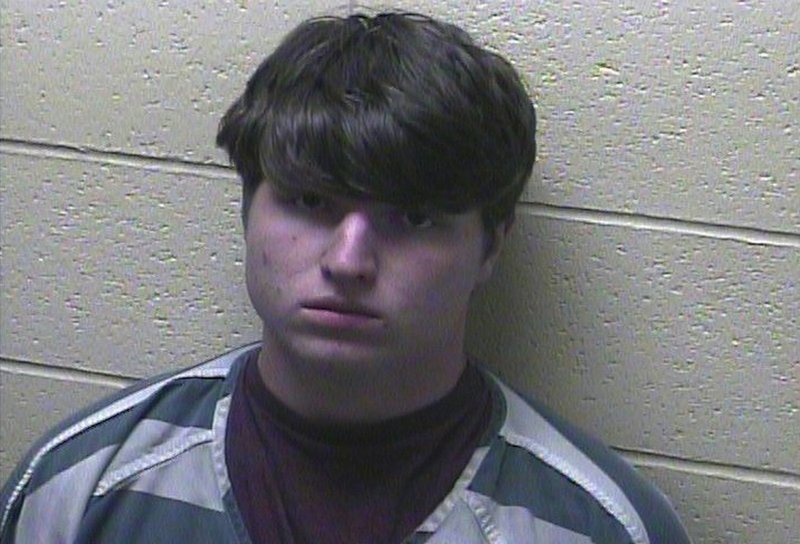 Samuel Davies, 18 ( FAULKNER COUNTY SHERIFF'S OFFICE )
CONWAY -- University of Central Arkansas police arrested a student Monday after, police said, he made anonymous online threats against the campus.
Samuel Davies, 18, of Saline County is accused of posting the comments on a Yik Yak website popular among university students and others, UCA Police Department spokesman Brad Moore said.
"He claims that it was a very bad joke, but we have to take it seriously," especially with what is going on in Oregon and other places around the country, Moore said.
Davies was held at the Faulkner County jail Monday afternoon on one count of felony terroristic threatening and one felony count of communicating a threat, Moore said.
In one post released by police, someone wrote, "Just gonna warn you guys now, don't come to campus next Wednesday..."
A second online post released by police read, "Fellow yaks, you all seem like good people and I care for you, so if you read this, please stay in your dorms or off campus next Wednesday. I care too much for you all to fall victim of the event."
UCA Police Chief Larry James said in a "campus safety alert" earlier Monday that police were working with the FBI and the prosecuting attorney's office to determine appropriate charges.
Moore said UCA police learned of the first post Friday and questioned Davies at a Saline County home.
After the first posting, Moore said, Davies "was very apologetic and so forth."
Moore said authorities are trying to figure out whether the second posting was written before or after the first police interview.
After authorities learned of the second posting, they took the student out of class Monday and began questioning him again.
Moore said Davies lives on campus and that police searches of that residence, as well as the one in Saline County, have not turned up any weapons.
Everything is under control at the school now, Moore said. "We're still staying very alert" though. "We're very proactive."
This type of thing is "kind of the bomb threat of my era," he added. "Hopefully, they [young people] will see that law enforcement doesn't play around with it. It's not anonymous. We can find out who you are."
UCA's administration sent a mass email to the campus saying, "We are confident that this threat has been addressed; therefore, campus is open, and university business will continue as usual."
UCA President Tom Courtway said in the statement, "The safety of our students, faculty, staff and all visitors is of the utmost importance. Any threat against our campus will never be taken lightly."
State Desk on 10/06/2015
MORE TOP STORIES IN TODAY'S DEMOCRAT-GAZETTE
Print Headline: Student held over threats to UCA
Sponsor Content