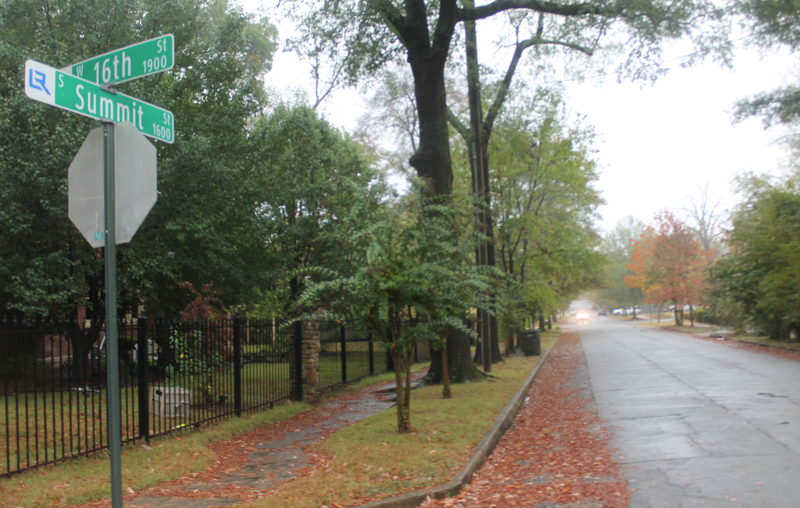 The 1600 block of South Summit Street in Little Rock on Tuesday morning. ( John Moritz)
A 9-year-old Little Rock boy was held at gunpoint Friday in an attempted robbery at his school bus stop, according to police.
Officers were called at 7:51 a.m. to Booker Elementary School, where the boy had told school officials about the holdup. He said he'd been alone, waiting for the bus in the 1600 block of South Summit Street, when a man approached and pointed a gun at him, a police report states. The man demanded the boy's possessions, and the boy ran away to a friend's house nearby.
The boy and his friend soon walked back to the bus stop and went to school, according to the report.
No injuries were reported, and nothing was taken.
The boy said it wasn't the first time he had seen the man in the area, the report states.
The man is described as about 30 years old, mixed race with a light beard. He wore black clothing with a white undershirt and a black cap.
Metro on 10/27/2015
Sponsor Content