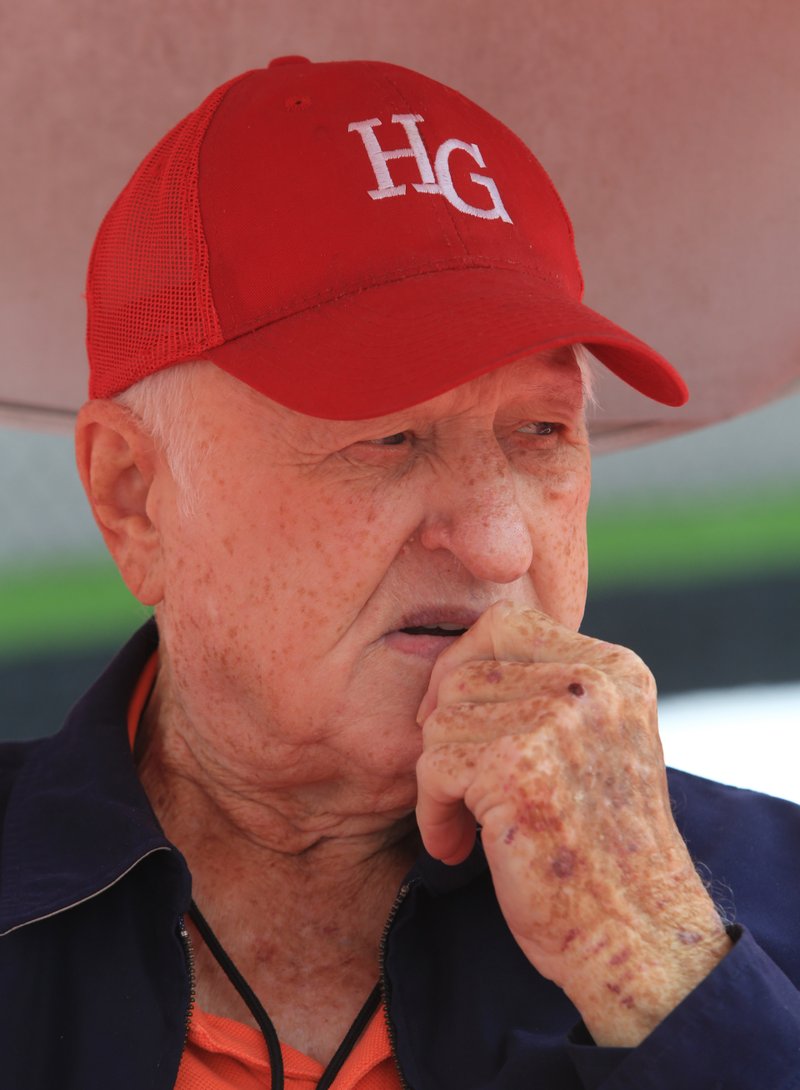 Benton Harmony Grove head coach Jimmy "Red" Parker in 2013.
Jimmy "Red" Parker is resigning as head coach at Benton Harmony Grove after six seasons, Athletic Director Ricky Mooney said Wednesday.
Parker's resignation is effective at the end of the season. Mooney said Parker, 84, cited health reasons as the reason for his resignation.
He began his coaching career at Fordyce in 1951 and has also coached at Clemson, The Citadel, Southern Arkansas and Ouachita Baptist, among other schools.
He led Rison to the Class A state championship in 1995.
Parker has coached at the Haskell school since 2010 and has been the school's only football coach.
Read Thursday's Arkansas Democrat-Gazette for full details.
Sponsor Content