WASHINGTON -- Members of the state's all-Republican congressional delegation Tuesday panned President Barack Obama's executive order placing restrictions on gun purchases.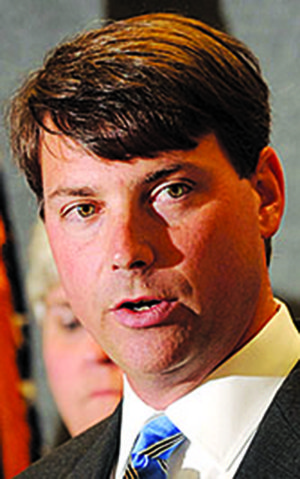 Photo by Andy Shupe
Conner Eldridge, a former U.S. attorney from Fayetteville who is seeking the Democratic nomination for the Senate seat U.S. Sen. John Boozman holds, is shown in this file photo.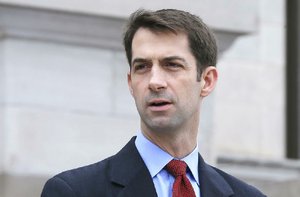 Photo by DANNY JOHNSTON / AP
U.S. Sen. Tom Cotton, R-Ark., speaks in front of the Arkansas state Capitol in Little Rock, Ark., Tuesday, May 26, 2015.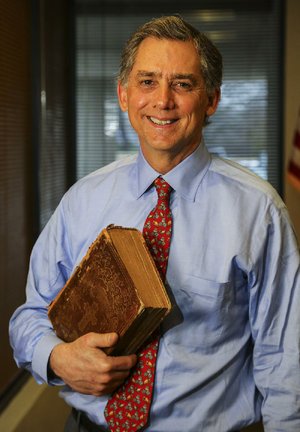 Photo by Stephen B. Thornton
Second District U.S. Rep. French Hill cradles his great-great-grandmother's family family bible dating back to the 1840's at his office in Little Rock in this file photo.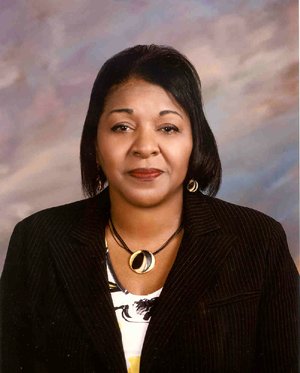 Photo by Special to the Democrat-Gazette
Dianne Curry of Little Rock is shown in this file photo. She is U.S. Rep. French Hill's Democratic opponent.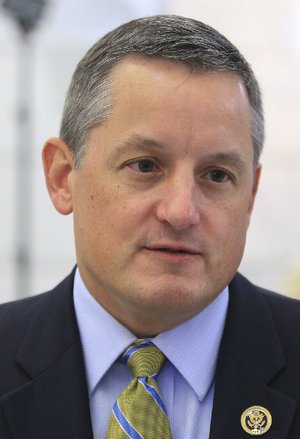 Photo by Staton Breidenthal
Arkansas' 4th District U.S. Rep. Bruce Westerman of Hot Springs files at the state Capitol for re-election for the 4th Congressional district in this file photo.
The two Arkansas Democrats running for Congress were split over the wisdom of Obama's actions.
Shortly after the White House's announcement of Obama's plans, the state's two U.S. senators and four U.S. representatives issued written statements condemning the move.
Arkansas' U.S. Sen. John Boozman of Rogers said Obama's moves won't make America safer.
"What he calls 'common sense' steps to reduce gun violence will do little to curb violent crime and certainly would not have prevented a single one of the tragic mass shootings our nation has recently endured," Boozman said.
He blamed Democrats for blocking legislation that he said would better address the situation.
"The Senate has attempted to take real action to reduce gun violence by considering measures that would prevent terrorists from obtaining firearms, incentivize states to provide mental health records for background checks, and criminalize straw purchasing and weapons trafficking in a responsible way. Unfortunately, the president's own party blocked these real common sense measures from moving forward in the Senate," Boozman said.
Conner Eldridge, a former U.S. attorney from Fayetteville who is seeking the Democratic nomination for the Senate seat Boozman holds, criticized both Obama and Congress for mishandling the issue.
"I disagree with the president bypassing Congress, but I also blame a dysfunctional Congress that has failed to act. Everyone in Washington should do their jobs and enact bipartisan legislation that defends and secures the rights of lawful gun owners under the Second Amendment and makes it tougher for criminals, those with mental health conditions, and terrorists to obtain weapons," his statement said.
If elected, Eldridge said, he would "work to find long-term legislative solutions that improve the background check system, strengthen mental health treatment in this country and keep weapons out of the hands of suspected terrorists -- and all while defending the constitutional rights of law-abiding American citizens."
Arkansas' U.S. Sen. Tom Cotton of Dardanelle said Obama's executive actions "trample the Constitution and undermine our unalienable right to bear arms. They purposely seek to blur legal lines and intimidate individuals from exercising their right to buy or sell a firearm. Criminals or other mentally ill individuals who wish to inflict harm with guns will not be deterred by speeches or presidential memos -- and the president shouldn't punish law-abiding citizens in an attempt to prove they will."
House members from Arkansas were also critical of Obama's actions.
Second District U.S. Rep. French Hill of Little Rock said the executive actions "would do nothing to prevent violence perpetrated by criminals and only make it more difficult for law-abiding citizens to obtain firearms to protect themselves and their loved ones.
"It is the lack of access to mental health care that has resulted in many of the mass shootings, and while I was encouraged by the president's acknowledgment of this in today's speech, his decision to subvert congressional authority in hopes of achieving a political victory against gun rights is unconstitutional," he said. "The American people and their Congress will not let this action stand."
Hill's Democratic opponent, Dianne Curry of Little Rock, defended Obama's actions.
"I support President Obama and his efforts at increasing responsible gun ownership here in the United States. What President Barack Obama announced today was a new action to hire more individuals to process background checks on those buying guns, as well as seeking more funding for mental health care," she said in a written statement.
Obama's order is not "some great effort to take away Americans' guns or their right to own a gun legally," she said. "The one thing the President did not do and if I am elected to Congress is to ensure that every gun sale in this country is proceeded by a criminal background check."
Incumbents in Congress see it differently.
Arkansas' 4th District U.S. Rep. Bruce Westerman of Hot Springs called Obama's announcement an unconstitutional "political power play."
"Ironically, these out-of-touch orders will boost gun and ammunition sales as Americans react to an overreaching administration bent on restricting our freedoms," he said.
Arkansas' 1st District U.S. Rep. Rick Crawford of Jonesboro called Obama's actions "misguided" and said they lack popular support.
"We all value the safety of our communities and children above all else, but by focusing his unilateral efforts on personal collectors and hobbyists, the president's proposal incorrectly targets compliant and lawful sellers instead of focusing on the consistent causes of recent atrocities," he said.
Arkansas' 3rd District U.S. Rep. Steve Womack of Rogers said he wasn't surprised by Obama's announcement.
"President Obama continues to reference false, misleading statistics to justify infringing upon the Second Amendment rights of law-abiding citizens, and while I do believe that there are merits to addressing mental health and discussing ways to make our country safer, the proposals I have seen so far from this president do not get to the root of the problem," he said.
Arkansas Gov. Asa Hutchinson said Obama's changes are "largely the same new restrictions that Congress has already rejected." The Republican said the president should focus on fighting terrorism and defeating Islamic State terrorists instead of pushing for divisive gun restrictions.
Arkansas Attorney General Leslie Rutledge said Obama would "restrict gun rights of law-abiding citizens."
"I am extremely concerned at the president's executive actions," the Republican said. "As Arkansas attorney general, I have a duty to protect Arkansans and to make sure our fundamental, constitutional rights are not violated."
A Section on 01/06/2016