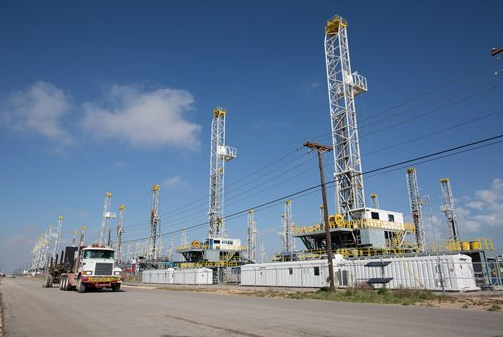 The price of oil tanked and plummeted by half in late 2014, reaching levels in 2015 not seen since the financial crisis. Oil companies abandoned drilling projects and began laying off workers. ( The Associated Press )
With a slide in the price of crude oil, Tenaris has announced layoffs for 100 workers at the company's welding pipe mill in Blytheville.
The Jonesboro Sun reports that the company announced the layoffs Friday as the price of crude oil hits a 12-year low and drilling activities continue to be scaled back.
The number of active rigs in the U.S. is down more than 60 percent since the onset of the industry downturn, according to the company's website. Oil prices have been hitting record lows over the past few months, causing the need for steel pipe to dramatically decline.
The state and the county will provide support as best as they can, said Cliff Chitwood, executive director of the Great River Economic Development Foundation.
Sponsor Content