Summer is supposedly the time of shirked responsibilities and lowered expectations, when we read books free of intellectual content and watch mindless spectacles in cavernous theaters with good air conditioning.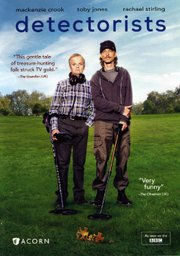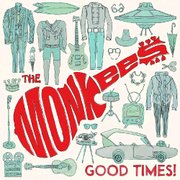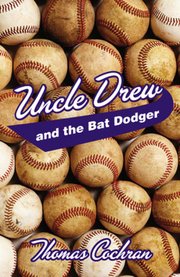 I've laid aside the Martin Heidegger for the time being. And my local theater has better seats than a Singaporean airline's first-class cabin. (Watch The Secret Life of Pets for the urban architecture and the recognizable but stylized cars.)
Besides, the Indians and the Cubs are good this year. (Well, the Cubs were good.)
We expect to be cut slack in the summer. So here are a bunch of sun-baked comments about some things that have crossed my desk or one of my various screens these past few weeks, and a promise to try to do better in the future. Emphasis on "try." Emphasis on "future."
...
To call Richard Russo a guilty pleasure is to slander a Pulitzer Prize and Guggenheim winner. But he writes with such a devastating clarity and tells stories so full of human warmth and generosity that you might begin to worry about how much you miss his world when the exigencies of work, food and sleep require you to put it down.
His latest, Everybody's Fool (Knopf, $27.95), is a sequel to 1993's Nobody's Fool, a remarkable novel that introduced us to one of those great American characters, Donald "Sully" Sullivan, an irascible divorced World War II vet who at 60 had settled into a role as resident prankster barfly in the small upstate New York municipality of Bath, the shabby sister village of nearby college town Schuyler Springs. Sully was, Russo wrote, "a case-study underachiever ... divorced from his own wife, carrying on halfheartedly with another man's, estranged from his son, devoid of self-­knowledge, badly crippled and virtually unemployable -- all of which he stubbornly confused with independence." (He was also memorably played by Paul Newman in Robert Benton's 1994 film adaptation of the book; if you've seen it, you'll probably cast the character similarly in your mind.)
In Nobody's Fool, Sully was about 50, and the current book jumps ahead 10 years. Sully's money worries have been removed by some good luck, but he still lives pretty much as he always has, taking the occasional freelance construction job and hanging out with his mentally challenged friend Rub Squeers, for whom he's confusingly named the stray dog he's acquired. But while Sully no longer has to scrape for money, he has other problems. He's "in what at least his doctors believed to be terminally failing health" and has "reluctantly come to suspect ... misbehavior [is] a younger man's sport."
Meanwhile, Sully's old nemesis, depressive Bath police officer Doug Raymer (played by Philip Seymour Hoffman in the movie), has been elevated to chief but suffered the loss of his wife. She fell down the stairs and died the morning she was planning on running away with her boyfriend, and Raymer's obsessed with finding him. Raymer's only clue is a strange garage door opener the chief found in her car.
While parts of Everybody's Fool are extraordinarily funny -- and the book is pitched to a more madcap key than its psychologically nuanced predecessor -- it's Russo's precise evocation of small-town life that is likely to linger, especially if you've ever lived in a circumscribed place like Bath where, as one character imagines, the 45 miles to the state capital can feel like an uncrossable expanse. Russo's Bath and Schuyler Springs feel alive and real, and Sully is an American Everyman, in the class of John Updike's Rabbit Angstrom or Richard Ford's Frank Bascombe. You want the story to continue.
• James Sallis' Willnot (Bloomsbury, $26) is a slim (208 pages) and violent story set in another small town, a sleepy Southern place with a weird, dark gravity that seems to hold even the wildest atrocities close. (When a pit of bodies is discovered in the woods outside of town, the news barely leaks onto the national news.) Its conscience is a gay general practitioner and surgeon named Lamar Hale, who in a lesser book would be the sort of intrepid hobbyist sleuth who saves the day. But this is not that sort of book, and Sallis -- a poet and critic who might be best known for having written the novel that became the movie Drive -- is not that sort of writer.
"There are no churches in Willnot," Hale observes, "... no Wal-Mart, no chain grocery or pharmacy, discount or big-box stores. No billboards, no street advertising, plain storefronts." Just a handful of damaged characters, none of whom are quite strangers to one another, orbiting the chaos. It's a brisk, dark book touched around the margins with decency.
It's similar to the new HBO series The Night Of that, although I've only seen the first episode (the second airs tonight), seems to be built of significant and credible details drawn from the long experiences of people who have stood at the side of freshly opened shallow graves.
I don't know where the HBO story is going, but I spent about 10 years in the same milieu as some of these characters, and the series so far has got the hangdog defense attorney (John Turturro) and put-upon cops right. The lighting and the dialogue ring true, especially the gentle probing of detective Dennis Box (Bill Camp), who is quietly leading the suspect (whom the audience at least presumes innocent) into some devastating admission against self-interest. Writer Richard Price -- who was a key contributor to The Wire -- really gets this world. While there's still plenty of time for The Night Of to fall apart, I'm looking forward to tonight's episode with an impatience I've not known since discovering the DVR and Netflix.
...
Speaking of Netflix, we get a lot out of our subscription -- and for whatever reason, house rules forbid us from bingeing. So it took us a dozen weeks to get through the latest season of House of Cards. We just finished Season 2 of Unbreakable Kimmy Schmidt. Now we're working on another British cop mystery -- after Abi Morgan's six-episode River, which gave us Stellan Skarsgard as a police inspector who sees dead people; harrowing Happy Valley, Broadchurch and Luther (we gave up on The Fall and Southcliffe) -- called Marcella, about a woman (Anna Friel) who goes back to her job as a police detective after her husband leaves her.
Soon she finds herself investigating the murder of her husband's lover -- and suffering from a strange condition that causes her to black out and wake up covered in blood wondering what 'orrible thing she's done now. So far it's been pure escapism, lurid and stylish with lots of pretty shots of the east London skyline.
And if you can't take violence -- or need a refuge from the bad news of the day -- it's not too late to suggest the oddly soothing first season of Detectorists, a beautifully human comedy about a couple of British metal detector fans (Mackenzie Crook and Toby Jones) wandering around the fields near their tiny village. It's a soulful and restorative show, and the second season has already aired on the BBC and is on its way.
...
The Monkees were never cool, not with my crowd. We were just old enough to get that they were actors playing at being a struggling rock 'n' roll band on TV. While we could enjoy the show, we didn't credit the music.
Until about 20 years later, when we realized that -- no matter how it was realized -- the music was pretty good. The Monkees had good writers. And they -- especially Mike Nesmith -- could write nice pop songs. And by then we knew their struggle. How they wanted to be a real band, how they eventually ended up playing their own instruments and starring in Head.
But who could have foreseen that 50 years later, The Monkees would have what might be the best album of the summer? They're still not cool, in part because they're old guys now and Davy Jones has gone on, but they've still got good writers. And they know how to make records. And while I wouldn't go across the street to see them play a nostalgia show, their new album Good Times (Rhino) is my favorite release of the summer.
...
Summer also means I get to show movies to my Lifequest class. Unfortunately, the first film I'd planned to show the class, Laurie Anderson's meditation on life, loss and rat terriers -- 2015's Heart of a Dog -- hasn't been released on DVD yet (though it is available for download). So I substituted the winner of the Un Certain Regard prize at this year's Cannes Film Festival, Icelandic director Grimur Hakonarson's Rams.
It's a simple story about two sheep-farming brothers, living side by side in the desolate north end of the country. For reasons never made explicit, they haven't spoken to one another for 40 years. When they need to communicate, they pass notes back and forth via a cheerful, indefatigable border collie. When a lethal disease suddenly infects one of the brother's sheep, all the animals in the area are ordered slaughtered to contain the outbreak. Neither brother intends to quietly comply.
Alternately achingly funny and heartbreaking, it's a pity Rams didn't get much of a theatrical release in this country. My students unanimously bought into its quirky poignant charm -- the first time I can remember not having any dissenters. And the windblown, treeless steppes of Iceland are a refreshing sight in the midst of an Arkansas summer.
...
Webb Hubbell , former Little Rock mayor and Arkansas Supreme Court chief justice, has found a second (or maybe third) career as a writer of legal thrillers in the John Grisham/Richard North Patterson mode. His latest, the recently published A Game of Inches (Beaufort Books, $24.95), is his best yet. Like the Gideon Page novels Grif Stockley used to write, Hubbell's books strain against the conventions of the genre -- they're far better written and a little bit smarter than they have to be.
Another retired political figure who turned out to be quite the writer is former Republican U.S. Rep. Ed Bethune, whose latest book, A Pearl for Kizzy, is now available on amazon.com. I shouldn't say too much about this one because my wife, Karen, helped with the editing, but as I've observed before, Bethune (Gay Panic in the Ozarks) is a real writer whose 2011 memoir Jackhammered is one of the most extraordinary memoirs I've come across.
While we're giving short shrift to books, I've been meaning for some time to take note of Thomas Cochran's Uncle Drew and the Bat Dodger (Pelican, $14.95), a sweet and ambitious novel aimed at a young audience (I'd guess ages 10 through 15) that tells the story of 9-year-old Teddy Caldwell and his unlikely friendship with a neighbor who, over the course of a summer, tells him the story of how, as a white teenager during the Great Depression, he became the valet of a great but forgotten Negro Leagues pitcher. The history lessons are prominently featured, yet Cochran is a talented stylist who never forces a point at the expense of crafting an organic and satisfying story.
...
Finally, while regular readers might remember that I have a complicated relationship with gin, I recently discovered -- in the little refrigerator in the room just off our sunroom that houses about 10,000 CDs and our digitized music library -- a bottle of frost-encased Tanqueray in the tiny freezer section. The one that's just about big enough to hold a bottle of Tanqueray. At the appropriate time, I'm going to pull it out and add some tonic.
Because it's summer.
pmartin@arkansasonline.com
blooddirtangels.com
Style on 07/17/2016