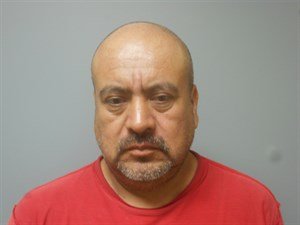 Alberto Gomez-Reyes, 52, of Jonesboro ( Craighead County sheriff's office )
An Arkansas man who had 134 pounds of marijuana shipped from Mexico to his home in Jonesboro has been arrested, a spokesman for the police department said.
Officers posing as delivery company employees arrested 52-year-old Alberto Gomez-Reyes of Jonesboro at 3 p.m. Thursday after he signed for the package containing marijuana and had officers place it in the back of his truck, spokesman Paul Holmes said.
He was charged with possession of marijuana with intent to deliver and taken to the Craighead County jail, where he is being held on a $500,000 bond.
The U.S. Department of Homeland Security notified the 2nd Judicial District's Drug Task Force agents of Gomez-Reyes' activities Wednesday after officials intercepted a package that had been shipped from Mexico to his address on Stone Street.
Read Saturday's Arkansas Democrat-Gazette for full details.
Sponsor Content