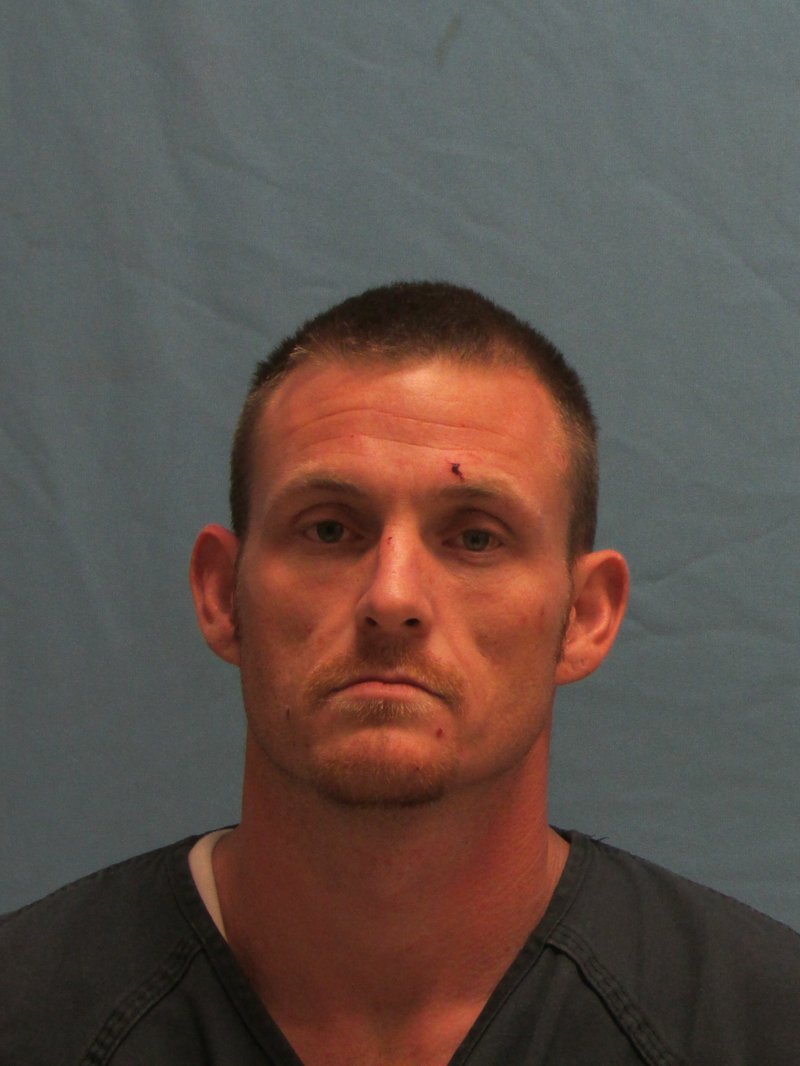 Larry Foster, 30, of Mabelvale. ( Pulaski County sheriff's office )
An Arkansas man appeared in Little Rock District Court on Thursday morning, the day after police said they found him lying underneath a motel-room bed, ending an hours-long standoff.
Court records show Larry Foster Jr., 30, pleaded innocent to the charges stemming from the Wednesday stalemate: theft by receiving, firearm possession by a certain person and multiple counts of drug and drug paraphernalia possession.
His bail was set at $75,000 for Wednesday's charges, jail records show. Foster, who lives in Mabelvale, is also charged with violating his parole; on that offense, he's being held without bail. He was booked into the Pulaski County jail at 7:27 p.m. Wednesday.
Officers first arrived at the Z Motel, located at 12824 Interstate 30, around 9:30 a.m. on a report of a stolen vehicle from Russellville, a police report said. Foster was reportedly in possession of the white Chevrolet truck, and his wife told police he was heavily armed.
Police found the truck in the motel parking lot and determined it was stolen, the report said. Officers spoke with the motel's manager, who said Foster was in Room 37 and hadn't been seen since about 3 a.m.
According to the report, officers knocked on the door and used a patrol car's public-address system to try to contact Foster. Instead, Sherry Cole, 31, exited the room and closed the door behind her. She told police Foster was in the process of waking up.
Cole said Foster has a small handgun. The last time she saw it was in the truck, and she wasn't sure if Foster had it in the room, according to the report. The officers at the scene then called in the department's SWAT unit.
The standoff lasted until about 12:45 p.m., delaying traffic on westbound I-30, the Arkansas Democrat-Gazette previously reported. The SWAT team entered the room — using a "distraction device" that left smoke damage on the floor — and found Foster lying underneath the bed, the report said.
The report said officers found a gun in the room, along with drugs and a dog, which was taken by Little Rock Animal Control. Police also found drugs in the car and other people's credit cards and identification at the scene.
Cole was the target of multiple White County warrants, so she was turned over to authorities there, the report said. Police said both Cole and Foster are being investigated by the Saline County sheriff's office in regard to stolen-check forgery.
Foster's next court hearing is scheduled for Jan. 3 in Little Rock District Court.
Read Friday's Arkansas Democrat-Gazette for full details.