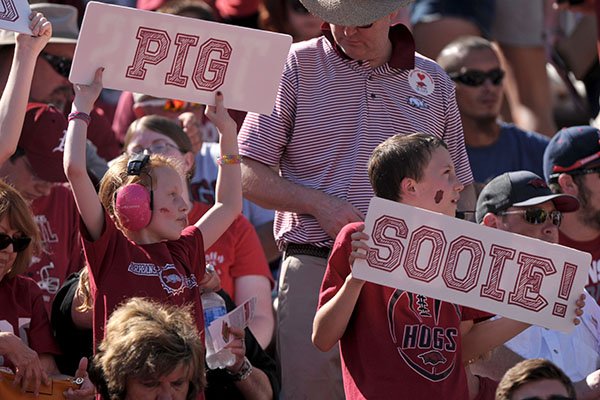 Arkansas fans cheer during a game against Louisiana Tech on Saturday, Sept. 3, 2016, in Fayetteville. ( Ben Goff)
FAYETTEVILLE — Arkansas' next home game will likely be a sellout, based on ticket availability Monday.
There are only about 100 tickets unsold for the Razorbacks' home game against Texas State (1-0) on Saturday. The game is scheduled to begin at 6:40 p.m. and will be televised by the SEC Network's alternate channel.
Arkansas has sold more than 50,600 season tickets. The listed attendance was 69,142 for the home opener against Louisiana Tech.
The Razorbacks had sellouts for four of their six games in Fayetteville last season.
Sponsor Content