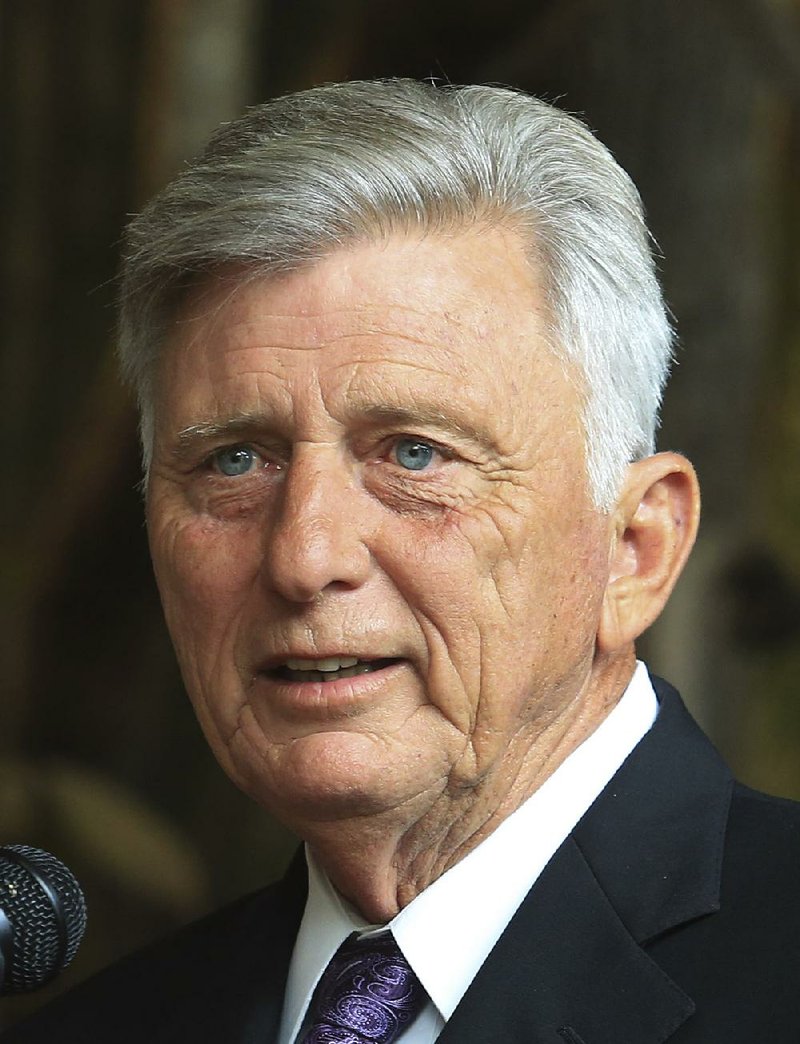 Former Gov. Mike Beebe is shown in this file photo. ( Rick McFarland)
LITTLE ROCK — Former Arkansas Gov. Mike Beebe is opposing a ballot measure that would legalize casinos in three counties.
Protect Arkansas Values/Stop Casinos Now said Wednesday that the former Democratic governor is opposing the proposed constitutional measure that's on the Nov. 8 ballot. Beebe said in a statement released by the group that he believes the measure would not give local communities the right to decide whether they want expanded gambling.
The proposal would allow three private companies to run the casinos in Boone, Miller and Washington counties. Stop Casinos Now is funded by dog and horse tracks that currently offer video poker and other forms of electronic gambling. The group is also suing to try and disqualify the measure from the ballot.
Beebe has opposed past casino legalization efforts in the state.
Sponsor Content