The crimes of Jack Harold Jones Jr. are among the worst imaginable.
In 1995, he raped, battered and strangled to death 34-year-old Mary Phillips in the Bald Knob accounting office where she worked.
He beat and left for dead Phillips' 11-year-old daughter Lacey, who happened to be with her mother at work that day.
Eight years later, awaiting execution on Arkansas' death row, Jones pleaded guilty to the 1991 rape, beating and strangulation of a 32-year-old Pennsylvania woman, Lorraine Barrett, in Fort Lauderdale, Fla., after DNA evidence implicated him.
In a letter to the Arkansas Board of Parole, Jones wrote he "is haunted by what he did to Mrs. Phillips and the child," his lawyer, Jeff Rosenzweig of Little Rock, said in an interview.
"He does feel a sense of shame and remorse about it and wishes he could take it back."
When he committed his crimes, Jones suffered from bipolar disorder and medicated himself with methamphetamine, his attorney has told the Parole Board.
Jones, who was 52, had said he was ready to die for his crimes.
None of that provided much comfort for Phillips' younger daughter, now Lacey Seal, who barely survived Jones' attack.
James and Mary Phillips moved their family from Hope to the Bald Knob area about 1990. Mary Phillips was a mother of three who worked as a bookkeeper doing taxes and accounting work, her daughter said. Seal is the youngest of the Phillips children.
Everyone who knew her mother knew she was "an awesome mama," caring for her husband and children, Seal said in an interview last week. The family loved gardening and enjoyed the outdoors.
"She was just a wonderful lady, Christian and all-around great person," she said.
Of Jones, Seal said: "I don't care if he claimed to be on drugs, or whatever he has claimed all these years. He made a choice. It was to murder my mom, and he tried to kill me. He has to pay for what he did."
Jones' sister, Lynn Scott of North Carolina, said she grieves for her older brother's victims and knows he had to be punished. But she also remembers him as a "very loving, caring little boy" who liked to draw and tell stories.
Growing up in Toledo, Ohio, she and her brother were close, she said in interviews last week with the Arkansas Democrat-Gazette and in a video posted on YouTube.
But sexual and physical abuse, mental illness, alcohol and drug use changed him into a man who couldn't control his angry rages, she said.
Scott had remained in touch and had visited her brother in prison, through previous scheduled execution dates that were postponed, through illnesses such as high blood pressure and diabetes that forced doctors to amputate one of his legs below the knee.
Scott said she wanted to be present for the execution to support her brother, but the Arkansas Department of Correction refused. She said she has been haunted by the idea he would die without any family members or friends present for support.
Arkansas law permits up to 30 persons, including law enforcement officers, media members and family of victims, to witness an execution.
The condemned inmate is allowed an attorney and a spiritual advisor, according to Department of Correction spokesman Solomon Graves. Graves wouldn't comment on Scott's request.
"What my brother did was inexcusable, and as much as I feel for the victims' families -- I think of them, I pray for them all the time -- but I'm losing someone too," Scott said in an interview at a death penalty protest rally Thursday in Grady.
"My brother is going to be in a room full of people begging to stand in line to watch him be executed," Scott said.
Seal, now 32, said she planned to be at the Cummins prison unit for Jones' execution, in a waiting room where she wouldn't view his death. She was beaten so badly, police testified at Jones' trial, they thought she was dead. As investigators photographed her face, she opened her eyes.
James Phillips, her father and Mary Phillips' husband, planned to watch Jones' execution, family members said.
"It's been 22 years" since the murder, Seal said. The wait for the death sentence to be carried out -- particularly in the last month -- has been "exhausting, mentally exhausting."
Another daughter, Darla Jones, said family and friends sheltered the three Phillips children from much of the aftermath of her mother's 1995 murder.
Today, with instant communication through phones, Internet and other news media sources, Mary Phillips' daughters struggle to protect their children from hearing about the crimes.
"This has dragged on so long, it's affecting another generation," said Darla Jones, now 38. "We were babies then. Now we have babies. We don't want our babies to hear any of this."
A Section on 04/25/2017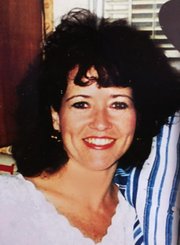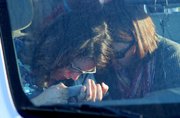 THE INMATE
Jack Jones Jr.
Age: 52 From: Toledo, Ohio Sentenced: April 17, 1996, in White County Jones was convicted of killing Mary Phillips, a 34-year-old bookkeeper, after raping her at her Bald Knob office. He also severely beat her 11-year-old daughter.
THE VICTIM
Mary Phillips
Age: 34 nearby, Jack Jones Jr. saw Mary Phillips, a mother of three, working in a Bald Knob accounting office. He returned to the business later Hometown: Bradford (White County)
How it happened: On June 6, 1995, as he painted a sign with latex gloves, wire and a gun, prosecutors said. Jones beat, raped and murdered Phillips and beat her 11-year-old daughter Lacey so violently that police investigators were photographing the child's body, thinking she was dead, when she opened her eyes.