Sitting around the newsroom one afternoon the subject of Ohio singer-songwriter Lydia Loveless and her cover of Justin Bieber's "Sorry" came up.
If you have a 'tween in your household, or are prone to listening to pop radio, you've probably heard Bieber's dance-inflected hit. There are minimalist, mechanical-sounding beats and blips that pulse briskly toward the chorus while Bieber sings in a voice a little bit above a whisper as he apologizes (sort of) to someone he has wronged.
Online playlist of songs, extra sidebars + more at arkansasonline.com/coversongs
Loveless' version, released in May as a B-side to the single "Desire," is slowed down and more thoughtful. She's accompanied by guitarist Todd May and a quiet, underlying strain of atmospheric reverb. Loveless strips the song of its buzzy pop and pretense and uncovers a defensive, mournful plea for forgiveness.
"... when I sat down to learn it, I just felt really moved singing it," she told NPR. "People keep asking me what I hear in it. I guess there's nothing like a breakup to make you lean into a tight pop song."
It's an example of a singer taking someone else's work and making it very much her own, the hallmark of a good cover version.
"If you're gonna cover a song, you have to put your own stamp on it," says John Miller, music coordinator of Arkansas Sounds, which is part of the Butler Center for Arkansas Studies, and leader of the Big John Miller Band, which frequently covers songs onstage. "As a singer, I just want a good song. I don't care who wrote it. And sometimes, it's not about the lyrics. A lot of the blues, it's the feeling that it's trying to give you and you try to transfer that feeling. That's what my job as a singer is."
Covers can mimic the original as Stevie Ray Vaughan did with his homage to Jimi Hendrix on "Voodoo Child (Slight Return)," or completely reimagine the source material as Devo did on their jerky, new wave interpretation of the Rolling Stones' "(I Can't Get No) Satisfaction."
Elvis Presley was a master interpreter. Check his 1954, slap-back rockabilly take on Arthur Crudup's blues "That's All Right." The flip side to that record was Presley's hip shaking version of Bill Monroe's "Blue Moon of Kentucky." And, there were his wildly influential versions of Carl Perkins' "Blue Suede Shoes" and Big Mama Thornton's "Hound Dog."
Covers in the wrong hands can be unintentionally funny or borderline inappropriate. The classic example is Pat Boone's milquetoast-for-the-masses version of Little Richard's incendiary "Tutti Frutti." Even more embarrassing was Boone's jokey, tongue-in-cheek 1997 metal covers album In A Metal Mood: No More Mr. Nice Guy.
Faith Hill's "Piece of My Heart" may have been a country hit in 1994, but it's scrubbed-clean gloss has little in common with the raw edge of Janis Joplin's version. And the Joplin track was a near-unhinged rendition of Erma Franklin's soulful original.
Speaking of Erma Franklin, her sister, Aretha, is the voice behind one of the most famous covers of all.
R-E-S-P-E-C-T
"Respect" was written by soul singer Otis Redding in 1965. With Booker T. and the M.G.'s behind him, Redding recorded it at Stax Studios in Memphis for the Otis Blue: Otis Sings Soul album. It was told from the perspective of a hard-working man who wants his woman to recognize his efforts and show him some respect.
In 1967, Aretha Franklin took the track, added the "R-E-S-P-E-C-T/Find out what it means to me ..." verse and the "sock it to me" line, changed the arrangement and found herself with a feminist anthem and a defining moment, one of those songs that will always hover around the forefront of pop culture consciousness, a pop hit that can inspire activism and also show up in an episode of Alvin and The Chipmunks.
Franklin's version is so ubiquitous and authoritative that it's probably not a stretch to assume most folks think she wrote it. For the industrious music fan who seeks out original versions, hearing Redding's recording may have been a revelation, just like it probably was for Led Zeppelin fans who dug through record crates looking for Kansas Joe McCoy and Memphis Minnie's original recording of "When the Levee Breaks."
In this way, musicians can hip careful listeners to influences and music they may have never heard. On 1987's The $5.98 E.P.: Garage Days Re-Revisited, heavy metal band Metallica ran through five covers from the likes of Holocaust, Diamond Head, Killing Joke and the Misfits, all groups who were pivotal in the development of Metallica's sound. It was a way for the band to give its forebears a nod and also invite serious fans to check out the originals.
"Covers are wonderful things to show where you're coming from," says Thomas Jacques, music fan and assistant director at the Delta Cultural Center, a museum of the Department of Arkansas Heritage. "It's like shorthand, and offers you a lot about [a band or singer] without them having to say anything."
WHAT'S THAT SONG?
Dazzmin Murry of central Arkansas rock and soul duo Dazz & Brie discovered the Mamas and the Papas' "California Dreamin'" after hearing a cover.
"Sia covered it, and hearing her version is what led me to the original. Her version is more dramatic," she says, adding that it holds special meaning to the pair since their 2016 debut is called Can't Afford California. "I like the contrast of the male and female voices [in the Mamas and Papas original] and I love the lyrics."
It's a song the pair have performed live and, when asked if there's another singer they'd like to cover, Kabrelyn Boyce, the Brie of Dazz & Brie, quickly replies, "Bruno Mars. [His songs] have such cool vibes and I love the '70s flair."
Correne Spero of Little Rock band DOT and founder of a songwriting workshop/camp for girls has found that discovering the cover first has an influence on her impression of the original.
"The cover songs I like the most are usually when I hear the cover first," she says. "Then I realize later that it was done by someone else."
True child of the '90s, Spero admits her first exposure to "Sympathy for the Devil" came through the Jane's Addiction cover.
"I didn't even know it was a Rolling Stones song until years later," she laughs. "And I'll go so far as to say that I like the cover version better."
Another cover she prefers to the original is "Hanging on the Telephone," the Nerves song covered by Blondie.
"I love Blondie, and I like the Nerves version, but to me the Blondie version is still the definitive one," Spero says.
Just like Aretha Franklin with "Respect" and Blondie with "Hanging on the Telephone," Hendrix took a song recorded by someone else and made it his own (more than once, actually). He introduced the world to Bobby Roberts' murder ballad "Hey, Joe" and his version of Bob Dylan's "All Along the Watchtower" has long been the standard.
North Little Rock's Brian Nahlen, who plays covers and original music in the Brian Nahlen Band and whose latest album is last year's Cicada Moon, gives a nod toward the Hendrix take on Dylan as one of his favorite covers.
"It's one of the most amazing transformations, to me," he says. "I saw Dylan about 10-15 years ago and he said, 'Thanks to Jimi Hendrix for teaching me how to play my song,' and then he played that version of it."
Dylan covers, like Beatles and Chuck Berry covers, are legion. The Byrds made a career of reworking Dylan's songs. A 1993 recording of Bob Dylan: The 30th Anniversary Concert Celebration is loaded with great covers, including Lou Reed's hypnotic version of "Foot of Pride."
AND NOW, A LIST
My five favorite covers at the moment:
"Do It" -- This Rollins Band take on the Pink Fairies track is a pulverizing assault, the perfect motivational jam for leg day at the gym.
"Eight Miles High" -- Husker Du's Bob Mould must have strung his guitar with barbed wire before recording his band's blistering take on The Byrds' psychedelic classic.
"Pressure Drop" -- The Clash had a lot of great cover songs, but their romp through this Toots and the Maytals number still makes me smile.
"No Fun" -- The Sex Pistols' Johnny Rotten sounds like a cornered animal trying to break free on this snarling rendition of the Stooges song.
"Nothing Compares 2 U" Sinead O'Connor's spare reading of the Prince track is still one of the saddest pop hits ever.
FROM LEFT FIELD
It may not have been too much of a stretch for Whitney Houston to put her mark on Dolly Parton's "I Will Always Love You," but much like the Loveless-Bieber situation, covers are often most interesting when the musicians are, at least on the surface, dissimilar.
For Travis McElroy, owner of Little Rock-based Thick Syrup Records, Dinosaur Jr.'s sludgey, wah-wah'ed take on The Cure's goth-pop ear candy "Just Like Heaven" is a standout.
"I've always liked The Cure, especially the early stuff, and I always liked that song," he said. "When I heard Dinosaur Jr.'s version ... and then I saw the video, it was amazing. It was so much better."
On the eponymous The Wildflower Revue from earlier this year, the Little Rock-based country trio laid down a harmony-filled, mesmerizing take on the Talking Heads' "Psycho Killer" and also put a banjo-plucking, Americana spin on Blondie's "Heart of Glass."
Hip-hop godfathers Run-D.M.C. sampled guitars on their first two albums, but when they covered Aerosmith's 1975 FM rock staple "Walk This Way" on Raising Hell in 1986 (with help from Aerosmith's Joe Perry and Steven Tyler), they won over rock and rap audiences alike.
Aggressive art rockers Faith No More have little in common with The Commodores, but their recording of "Easy" is a mostly faithful take, which makes one wonder if they approached the song with a sense of irony or out of respect for the original. Perhaps a little bit of both.
There's also the fairly recent phenomenon of oddball bluegrass, swing and lounge covers of metal, punk and pop songs.
We could go on and, yes, we know there are a couple of hundred notable covers that haven't been mentioned. Cover song conversations can also weave through subjects like cultural appropriation, the proper use of personal pronouns, songwriting credits and royalties.
But right now, one can probably rest assured that someone somewhere is working out the kinks to some Chuck Berry riff, or to the harmonies on a Beach Boys chorus, or trying to puzzle out the bridge on that Sly and the Family Stone track so they can add their mark to it and make it their own.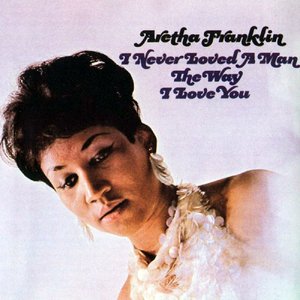 Photo by Democrat-Gazette file photo
Aretha Franklin's breakthrough album featured her career-defining transformation of Otis Redding's song "Respect."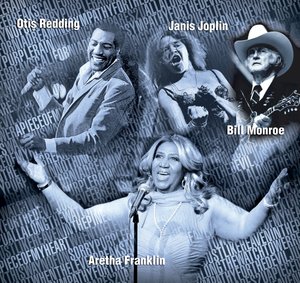 Photo by Kirk Montgomery
Clockwise from top left: Otis Redding, Janis Joplin, Bill Monroe and Aretha Franklin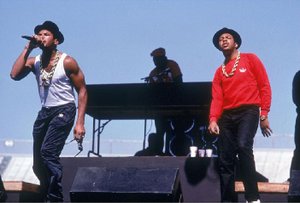 Photo by Democrat-Gazette file photo
Run-DMC covered Aerosmith's "Walk This Way" with the band's Joe Perry and Steven Tyler.
Style on 08/13/2017