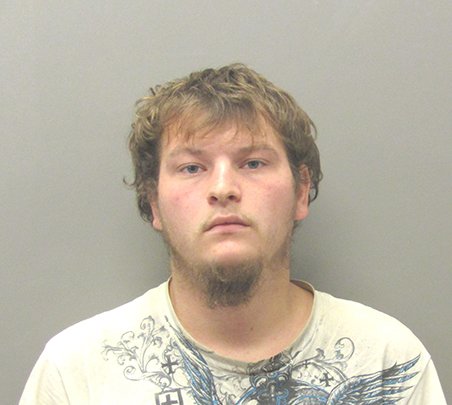 Wilt
An out-of-state man is accused of having having a sexual relationship with a teenage girl in Arkansas, resulting in her becoming pregnant, police say.
Joel Clark Wilt, 26, of Wichita, Kan., was arrested Tuesday on one count of rape, according to the Sentinel-Record in Hot Springs.
Wilt was previously convicted in March 2012 for misdemeanor theft in Garland County, the newspaper reported.
A detective with the Hot Springs Police Department was contacted June 8 regarding a report from the Arkansas State Police Crimes Against Children division that Wilt was in a sexual relationship with a 13-year-old girl, according to an affidavit cited by the newspaper. Wilt and the victim reportedly denied having sex at the time.
On July 26, the detective received a fax from Planned Parenthood in Arizona detailing that a teenage girl who visited one of the organization's clinics was pregnant. There were concerns over a sexual relationship between the 13-year-old and an adult, the document stated.
Another fax dated Aug. 9 from the Department of Children and Family Services in Los Angeles explained that the girl had received an abortion, the Sentinel-Record reported.
The victim spoke with Hot Springs police Sept. 26, telling authorities that she met Wilt in late 2016, according to the newspaper. Their relationship turned sexual in March and continued after she turned 14, she said.
Wilt remained at the Garland County jail as of Thursday morning, according to an online inmate roster. No bail had been set.
Information for this article was contributed by Max Bryan of the Sentinel-Record.
Sponsor Content