PINE BLUFF — Two people have been arrested in the fatal shooting of an Arkansas pawnshop owner, police said Tuesday.
Pine Bluff Police Department Chief Kelvin Sergeant said at a news conference in Pine Bluff that Daryl Strickland and Rodney Henry, both 21 and from Camden, were arrested early Tuesday in Camden in the Nov. 12 killing of Brandon McHan, the owner of Wise Buck Pawn Shop in Pine Bluff.
"It's just a good day for us," Sergeant said. "This is a tragedy that happened within our community."
Sergeant said a "huge break" came in the case in the last two days after officers searched a residence and found "physical evidence." That was sent to the state Crime Lab, and it led to the identification of the suspects. A police spokesman declined to identify the evidence.
Brandon McHan's twin brother, Jeff McHan, spoke at the news conference, thanking authorities for the work they did to make arrests.
"My family will be able to sleep better tonight knowing that these animals are where they're supposed to be," Jeff McHan said, adding later: "My twin brother did not deserve anything like this. He was just trying to help this town out."
Brandon McHan was hit while he exchanged gunfire with at least one of two assailants who entered the store at 2408 S. Camden Road after 5:30 p.m.
Police said previously that they believe the pair was trying to rob the business. After an initial round of shooting, the two would-be robbers briefly retreated and Brandon McHan's friend, who was also in the store, rendered aid to him, said Officer Richard Wegner, spokesman for Pine Bluff police.
When the assailants returned less than two minutes later, the friend, who regularly sat with the owner in the store, used Brandon McHan's gun to exchange more gunfire with them, authorities said. He was hit in the chin, abdomen and hand.
Both shooting victims were taken to Jefferson Regional Medical Center. Brandon McHan died there and the other man was later moved to a Little Rock hospital.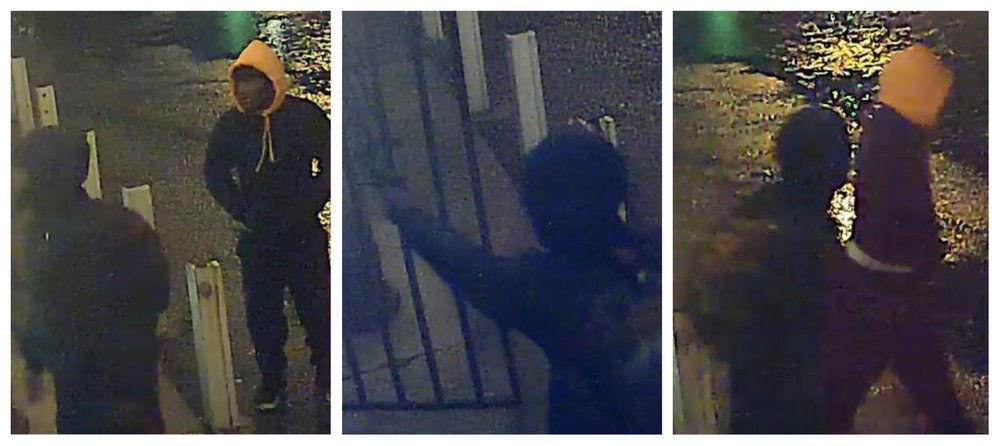 Police said these surveillance images show two suspects in the fatal shooting of a Pine Bluff pawnshop owner.
Jeff McHan said on Tuesday that the friend is out of the hospital but still has a feeding tube in and faces a long road to recovery.
"He's got a lot of mending to do," Jeff McHan said. "All of our hearts have got a lot of mending to do."
The two suspects, Strickland and Henry, were listed as inmates at the Jefferson County jail by early Tuesday afternoon. They were being held without bail with charges listed as capital murder, criminal attempt and aggravated robbery.
Jeff McHan didn't mince words when asked if he had anything he wanted to say to them.
"I hope you spend eternity in hell," he said. "The punishment in life you're going to get is not good enough. I hope you burn in hell while my brother sits among angels. That's what I hope for."