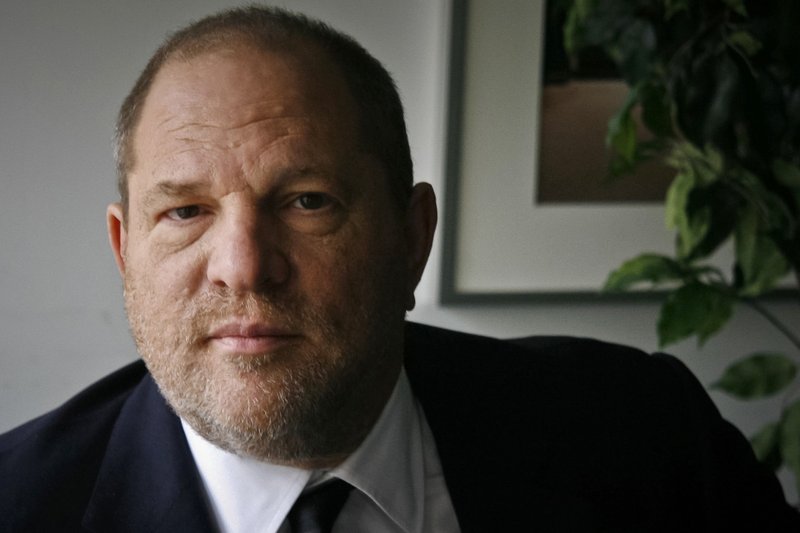 FILE - In this Nov. 23, 2011 file photo, film producer Harvey Weinstein poses for a photo in New York. New York's attorney general on Sunday, Feb. 11, 2018, filed a lawsuit against Weinstein and the Weinstein Co. following an investigation into allegations of sexual misconduct. (AP Photo/John Carucci, File)
NEW YORK -- New York's attorney general is accusing Hollywood movie producer Harvey Weinstein of "repeatedly and persistently" sexually harassing female employees at his film company, according to a lawsuit filed Sunday by the state prosecutor that threatens to hold up the company's potential sale.
"As alleged in our complaint, The Weinstein Company repeatedly broke New York law by failing to protect its employees from pervasive sexual harassment, intimidation, and discrimination," state Attorney General Eric Schneiderman said in court papers filed against Weinstein and the company.
Schneiderman launched a civil-rights probe into the New York City-based company in October after The New York Times and The New Yorker exposed allegations of sexual assault and harassment spanning decades.
Weinstein's attorney, Ben Brafman, released a statement Sunday evening saying many of the allegations against his client are "without merit."
Scores of women, including well-known actresses, have come forward with stories of forced sexual encounters. Weinstein was fired by the film company he founded with his brother Robert and expelled from Hollywood's movie academy.
The attorney general's office said the lawsuit was filed Sunday partly due to reports of the company's imminent sale, saying it believed a sale would leave victims without adequate redress.
A Section on 02/12/2018
Print Headline: N.Y. sues Weinstein over abuse claims
Sponsor Content