WASHINGTON -- In a tweet this week, U.S. Rep. Rick Crawford portrayed trade barriers as good for U.S. farmers, a claim his Democratic opponent quickly dismissed.
"ICYMI [In Case You Missed It]: Soybean exports are up 21% because of tariffs!" Crawford told his 16,200 Twitter followers on Tuesday.
The post included the hashtag "#tariffs" and gave a nod to "@realDonaldTrump," the president's official Twitter account.
According to a story by Bloomberg Government, 818,396 metric tons of soybeans were "inspected for exports" for the seven-day period that ended June 14, a 21 percent increase compared with the previous week. Only "a small amount" of those beans were destined for China, the article noted.
Crawford's tweet included a link to the news report, but it was unavailable to nonsubscribers.
In March, Trump levied a 25 percent tariff on Chinese steel imports. He unveiled tariffs on additional Chinese imports earlier this month.
Bloomberg Government said China, the world's largest importer of soybeans, is increasingly turning to South America for the commodity. But with Chinese demand for Brazilian soybeans climbing, other nations have opted to buy American instead.
In an interview, Crawford said the tariffs Trump imposed on foreign steel are good for northeastern Arkansas, one of the largest steel-producing sections of the country.
While bolstering domestic steel producers, the tariffs have also been a boon for agriculture, he said.
"Everybody said tariffs are going to lead to a huge decline in soybean markets and instead we see that the markets are going up. What else do you attribute that to?" he asked.
Crawford said tariffs will help the U.S. defend itself against unfair trade practices.
"Quite frankly, I think it's time we stood up for ourselves and quit allowing China to run roughshod over us," he said.
Chintan Desai, the Democratic congressional nominee from Helena-West Helena, said Crawford's support for Trump has clouded his judgment.
"Congressman Crawford needs to stop sucking up to this administration and start standing up and fighting for Arkansan farmers and families," he said. "We don't see any evidence of these tariffs being anything but detrimental."
Soybeans are the state's largest row crop.
Arkansas farmers harvested 3.5 million acres of soybeans last year, collecting 178.5 million bushels, according to the statistics service of the U.S. Department of Agriculture. At $9.75 a bushel, the crop had a market value of $1.74 billion, placing the state 11th among soybean-producing states. About 40 percent of Arkansas soybeans are exported, with most going to China.
On Monday, Trump threatened to place tariffs on an additional $200 billion in Chinese goods.
Soybean futures slumped to $8.41 per bushel at one point Tuesday, the lowest price since March 2009, but rebounded to $8.89 at closing. Prices held steady Wednesday.
Soybean farmers fear they'll suffer if U.S.-Chinese trade tensions escalate.
Roughly one-third of all soybeans grown in the United States are exported to China, according to Wendy Brannen, director of policy communication for the American Soybean Association.
Those exports were valued at $13.9 billion in 2017, she added.
"We certainly have a lot at stake," she said. "It is not advantageous for us to be caught in the middle of this trade war."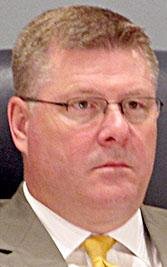 Metro on 06/21/2018