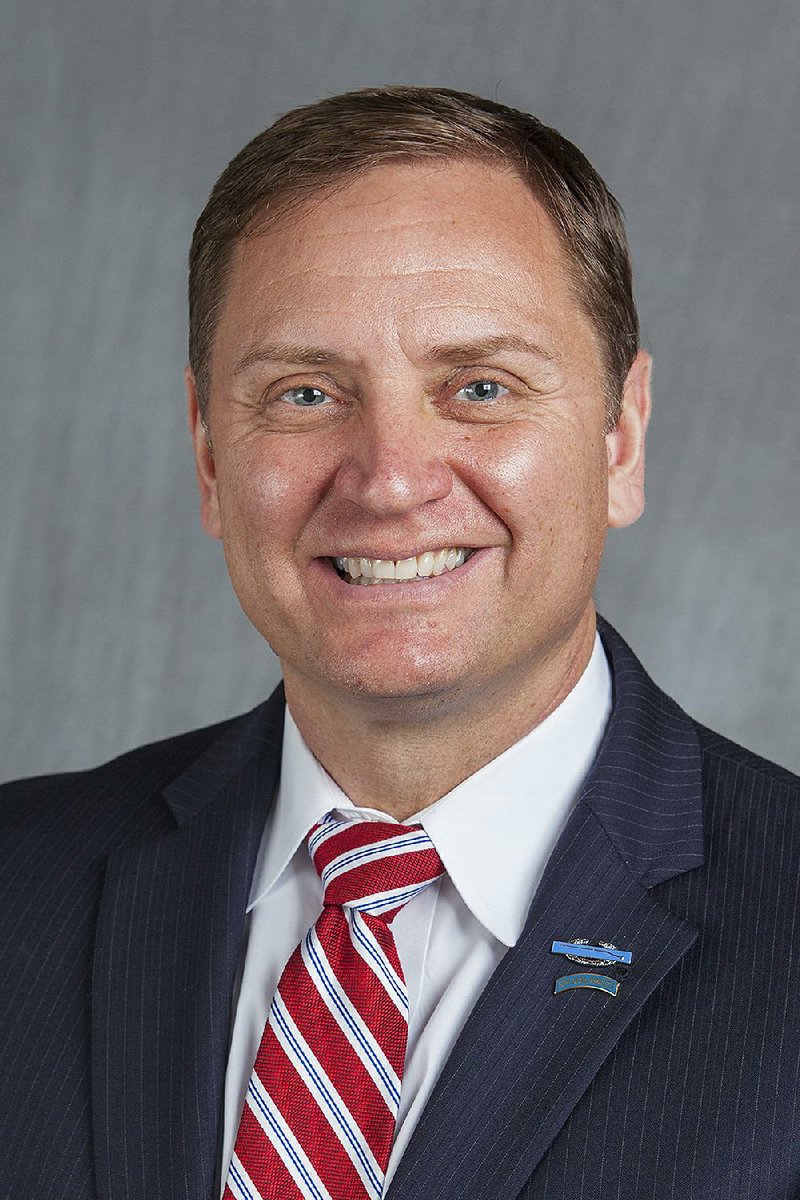 Trevor Drown
Secretary of state is a little different at the state level. Okay, a lot different. No matter who wins in November, it's not likely that Arkansas' secretary of state will be traveling the world, negotiating with heads of governments about nuclear proliferation and tariffs.
In Arkansas, the secretary of state is mostly concerned with the running of elections and the security of the Capitol grounds. In the Republican primary this year, there are two outstanding candidates. One is just more outstanding than the other.
It seems the last few decades of Trevor Drown's life could have been job training for this position. For every responsibility the secretary of state has in Arkansas, Trevor Drown has that experience. Just check the boxes:
The secretary is responsible for Capitol security. Trevor Drown is a Green Beret. He's gone to battle for his country a couple of times. And you don't rise through the ranks of the Green Berets, or even get through the front door, without knowing how to secure an AO. The area of operations this time would just so happen to include where lawmakers and the constitutional officers work. (Check.)
The secretary is responsible for making sure our elections in this state are on the up-and-up. State Rep. Trevor Drown so happens to be the chairman of the state House sub-committee on elections. (Check.)
With the Census coming up in a few years, the secretary of state, during this next term, will be partially responsible for redistricting. "Nobody is happy with the way the lines are drawn," he tells us. "It's just like a puzzle." And as a lawmaker, he's had firsthand experience with putting the pieces together. Or at least figuring out the rules. (Check.)
There's a part of the secretary of state's office that concerns itself with the many regulations that come with starting a business. It's called Business & Commercial Service (BCS). The state's website says BCS is the starting point for entrepreneurs: "Consumers can search for a unique name for their company as well as file the appropriate document types for their business." Along with recording trademarks and filing notary public certifications. Trevor Drown has owned a small business and runs the family timber farm. (Check.)
"Overqualified" might be a problem in the world of cut-throat corporate doings. But in government, it's a welcome attraction to voters and taxpayers.
As candidate for secretary of state, Trevor Drown checks all the boxes. And in November, the Republicans might need all the slam-dunks they can get, up and down the ballot.
Editorial on 05/10/2018
Print Headline: For Trevor Drown
Sponsor Content