Arkansas' largest political corruption scandal in almost two decades has led to convictions of five former Arkansas lawmakers so far -- two senators and three House members.
The five used their elected positions and jobs in conspiracies to steal from government programs, federal court records show.
Prison terms loom. More charges may develop.
They and at least six co-conspirators carried out public-corruption schemes under the Capitol dome that stretched at least as far as 2010.
The schemes involved:
• A Capitol lobbyist's bribery conspiracy to benefit executives of a Missouri mental-health treatment company and a Magnolia youth detention center, from at least 2010-14.
• Two legislators' state grants to a private Christian college in Springdale, about 2013-15.
• A state senator's 2016 grant to help build a Fort Smith ballpark complex.
In 2000, Sen. Nick Wilson, D-Pocahontas, pleaded guilty to one count of racketeering after a 1999 federal investigation targeted 10 people, including three other current or former state legislators. The crimes included theft and kickbacks from state programs.
The Arkansas Democrat-Gazette has created a timeline of events that led to today's criminal charges, guilty pleas and convictions.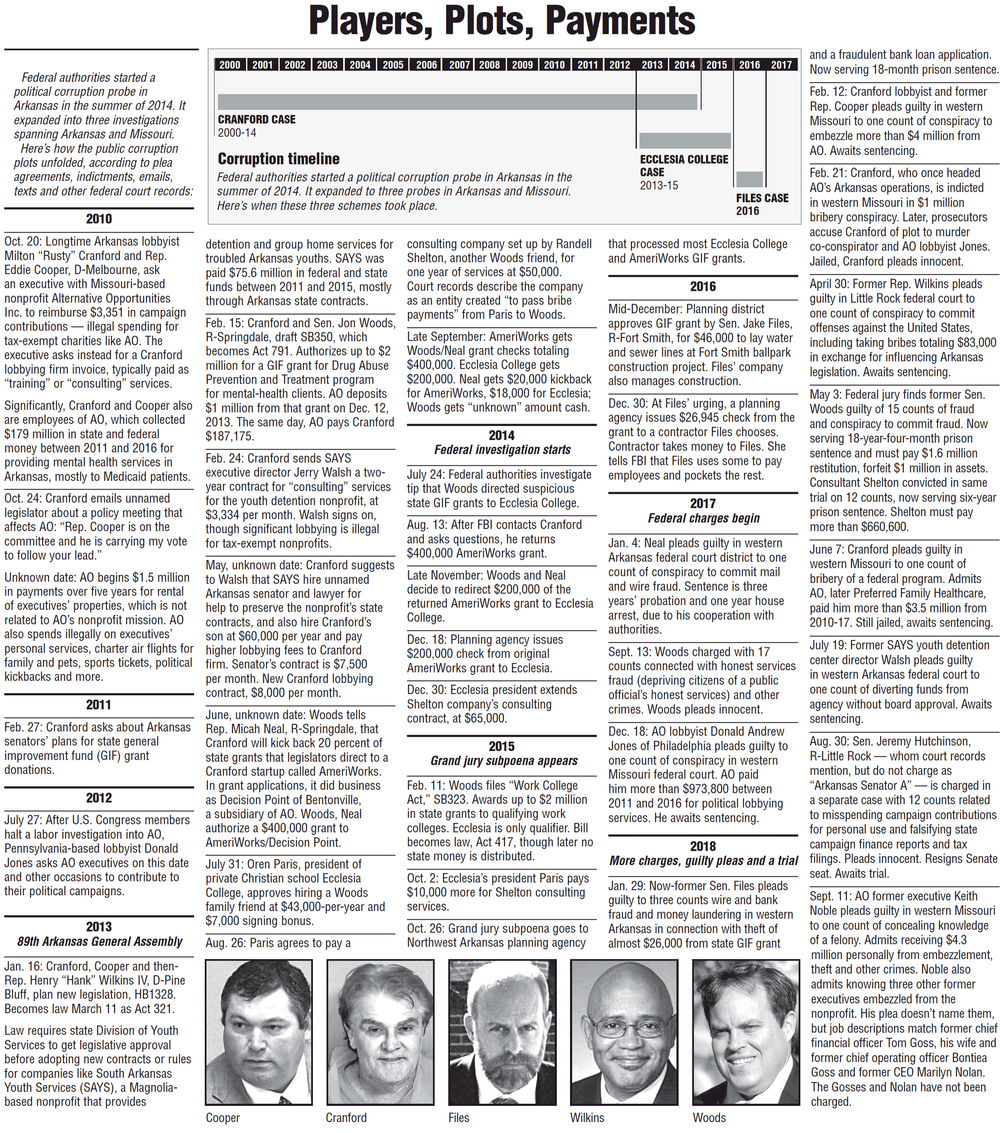 SundayMonday on 11/04/2018