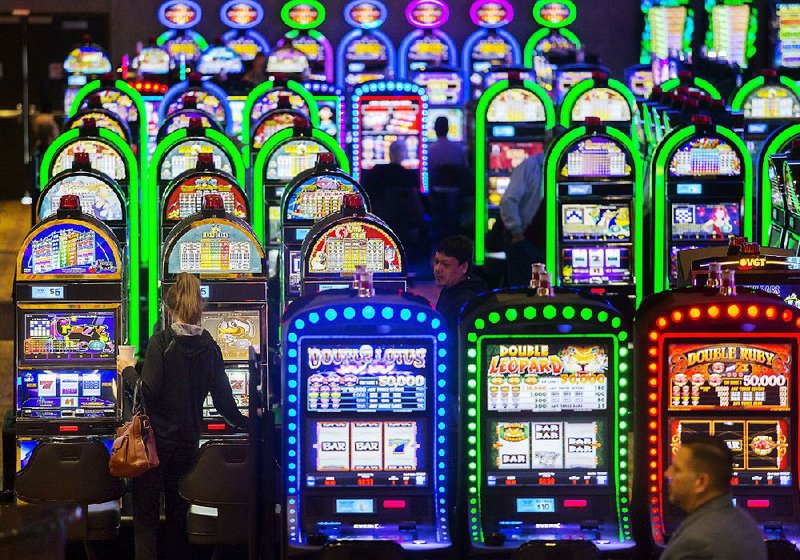 Gamblers check out the casino floor during opening day at the Cherokee Casino in Grove, Okla., in January 2017. Tribal casino revenue in Oklahoma in 2016 was $4.4 billion, according to an industry report. ( NWA Democrat-Gazette / Jason Ivester)
Arkansas voters have approved a measure legalizing casinos in four counties, including at a horse track and dog track that already offer video poker and other electronic gambling.
Voters on Tuesday approved a constitutional amendment that allows the casinos at the Southland dog track in West Memphis and the Oaklawn horse track in Hot Springs. The measure also legalizes casinos in Pope and Jefferson counties.
The Cherokee and Quapaw tribes in Oklahoma spent more than $4 million combined campaigning for the measure, which supporters have touted as a way to keep gambling revenue in Arkansas. The state Supreme Court last month rejected two lawsuits that tried to get the proposal disqualified from the ballot.
Read Wednesday's Arkansas Democrat-Gazette for full details.
Sponsor Content