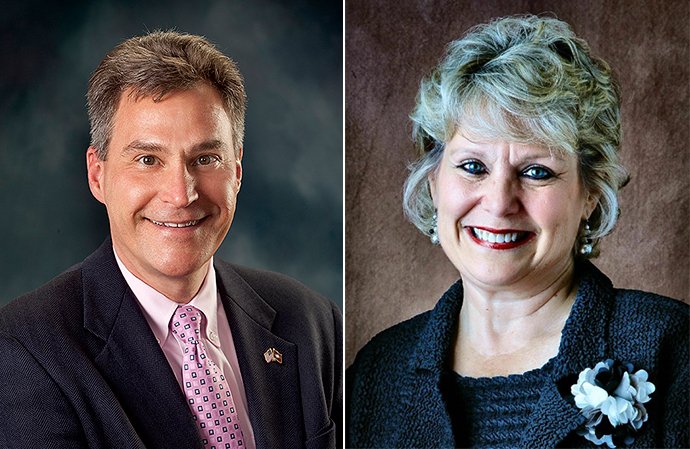 State Rep. Charlie Collins (left) and Denise Garner
A Republican legislator who co-sponsored a law expanding where concealed handguns are allowed in Arkansas has lost re-election.
Democrat Denise Garner defeated Republican Rep. Charlie Collins' bid for re-election to House District 84 in Northwest Arkansas. Collins was first elected to the seat in 2010.
Collins last year sponsored legislation that the state's Republican governor signed into law allowing someone with a concealed handgun license to carry at state colleges, some bars and government buildings if they undergo up to eight hours of active-shooter training. A follow-up measure signed into law exempted college sporting facilities from the concealed carry expansion.
Sponsor Content