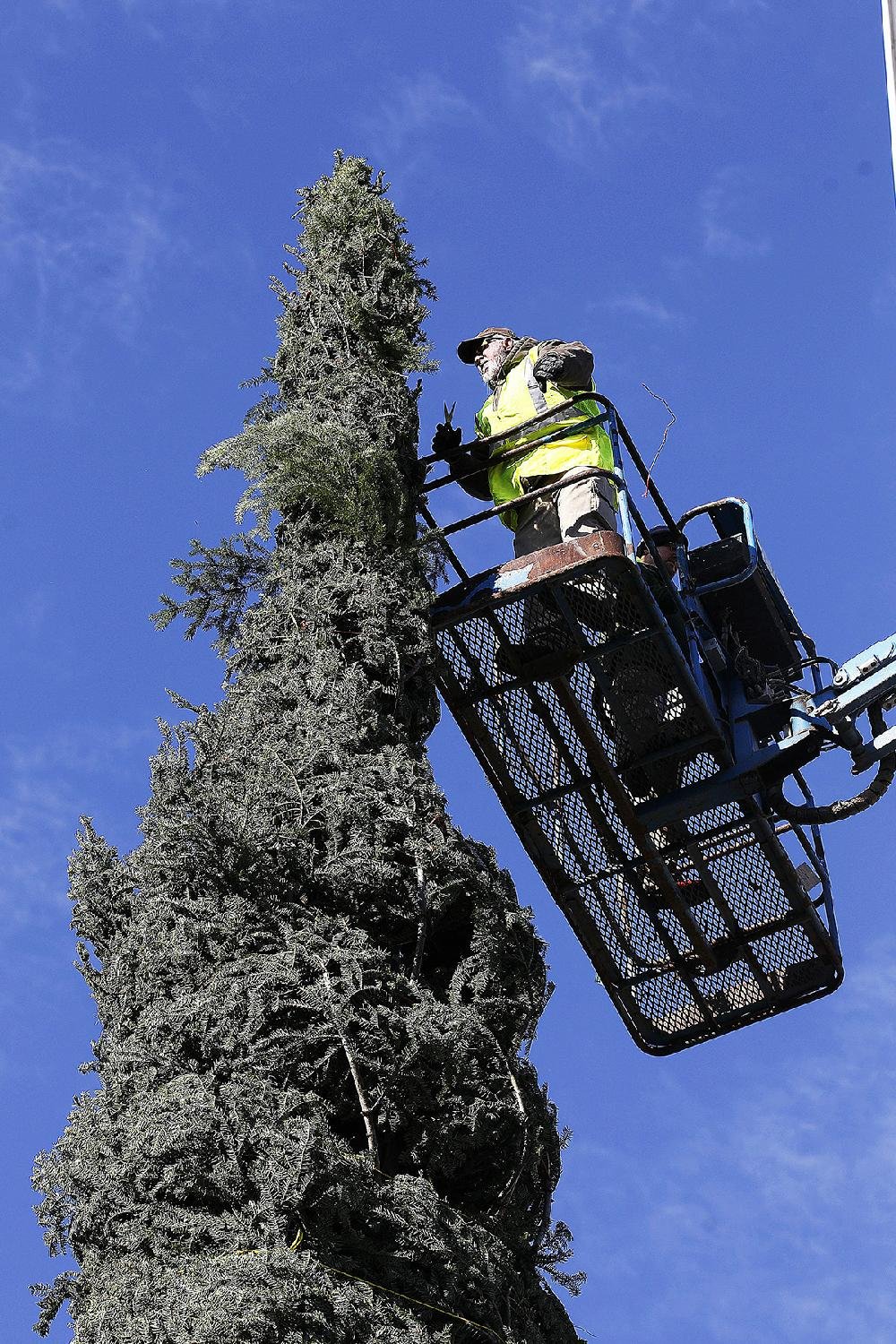 Arkansas Democrat-Gazette/THOMAS METTHE -- 11/10/2018 -- James Short with the Little Rock Parks Department unwraps the 65-foot tall white fir Christmas Tree on Saturday morning, Nov. 10, 2018, at Capitol Plaza in in downtown Little Rock. The tree will be lit on Monday, Nov. 19 at 5:30 p.m. during the Bright the Night lighting ceremony.
The City of Little Rock is preparing to light a 65-foot Christmas tree later this month at its second annual tree-lighting ceremony.
This year's tree, which arrived Saturday from Oregon, is 20 feet taller than last year, the Downtown Little Rock Partnership said in a tweet.
The tree was delivered to Capitol Plaza, on the corner of Main Street and Capitol Avenue, where it was raised and anchored in place.
It will be lit at 5:30 p.m. Nov.19 in a ceremony called "Bright the Night," according to a news release from the organization.
The Second Baptist Church choir will perform holiday tunes before Mayor Mark Stodola, Santa Claus and a patient from Arkansas Children's Hospital flip the switch and light the tree, Downtown Little Rock Partnership spokesman Anderson Penix said.
Hot chocolate and cookies will be provided for free from Arkansas Children's Hospital, and a food truck will also be on the scene with light snacks for purchase, he said.
More than 1,000 people attended last year's event, according to an event description.