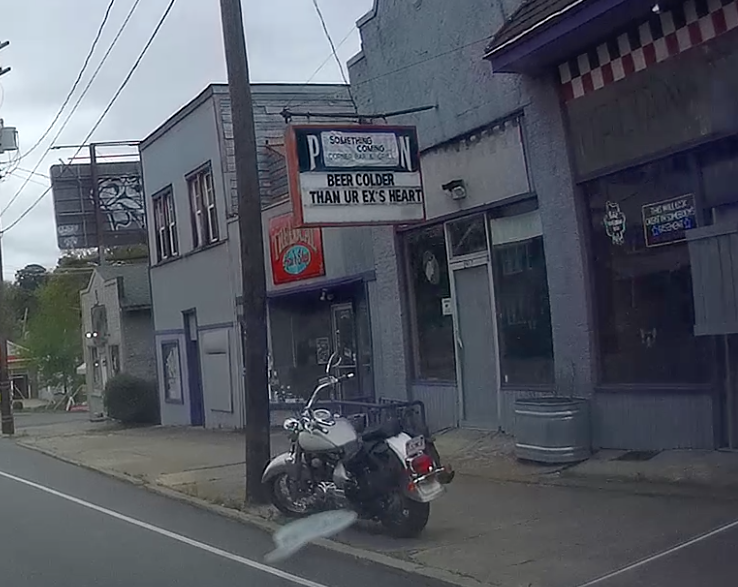 FILE - Pizza D'Action, or Pizza D's, at 2919 W. Markham St. in Little Rock.
Longtime Stifft Station pizza joint Pizza D'Action, better known as Pizza D, plans to close at the end of December, general manager Vince Zakrzewski confirmed Wednesday.
Zakrzewski had learned of the shuttering from owner Orville "Davey" Davis in recent weeks, though staff members were told Tuesday. The restaurant and bar's anticipated last day of business is Dec. 30, ending an era for a "staple of the neighborhood," he said.
"It's the spot you come to," said Zakrzewski, who has worked at Pizza D'Action for more than 20 years. "We have cheap drinks, we have good service, that's what we do."
There isn't a specific reason for the closure Zakrzewski could share, but he did not think the business had been sold and he isn't expecting another tenant to move into that address. He noted that the space needs work to bring it in compliance with the building code.
[MORE RESTAURANT NEWS: Restaurant Transitions: Rail Yard opens today; Delta Biscuit food truck debuts; Thanksgiving list]
About 20 people will be let go when the restaurant and bar closes, he said.
Sitting on West Markham Street in Little Rock, Pizza D'Action has been open since the 1970s and has been host to a few newsworthy incidents over the years, such as the 2011 crash of a Toyota Camry through its front window.
It has an old-fashioned neighborhood dive feel, with smoky rooms, brick walls decorated with beer advertisements and Halloween decorations up well into November.
A regular crowd shows up in the afternoons and during late-night hours, and many people who drop in have become friends or are otherwise connected, Zakrzewski said, pointing to a nearby patron. "That's my landlord behind you right now."
Two women seated at a front table watching Wednesday afternoon's snow were dismayed to hear of the venue's closing.
Lindsay Gilbert said she had been visiting there for about 10 years, since she was old enough to legally drink, and lamented the loss of its brunch.
"[It] just kind of is a good stop-in spot," she said. "Now I'm depressed."
At nearby coffee and bike shop The Meteor, manager Steven Smith said he also had been frequenting Pizza D'Action for about a decade.
While he doesn't want the restaurant and bar to close, he expressed an amused skepticism about the announcement, mentioning a previously planned rebranding that didn't pan out.
"I feel like the owners are always announcing something," he said. "I wonder if this is just another red herring on their part."
Zakrzewski did say that there was a possibility that Pizza D'Action could remain open, though he declined to explain under what circumstances that might take place.
He had been distraught to break the news to employees, and said the restaurant and bar's closure will turn out the lights on a Little Rock fixture.
"It's been tearing me apart for a while," he said. "If you don't go to Pizza D's, you ain't been anywhere, man."
Metro on 11/15/2018
Print Headline: Stalwart Pizza D'Action in Little Rock set to close in December
Sponsor Content