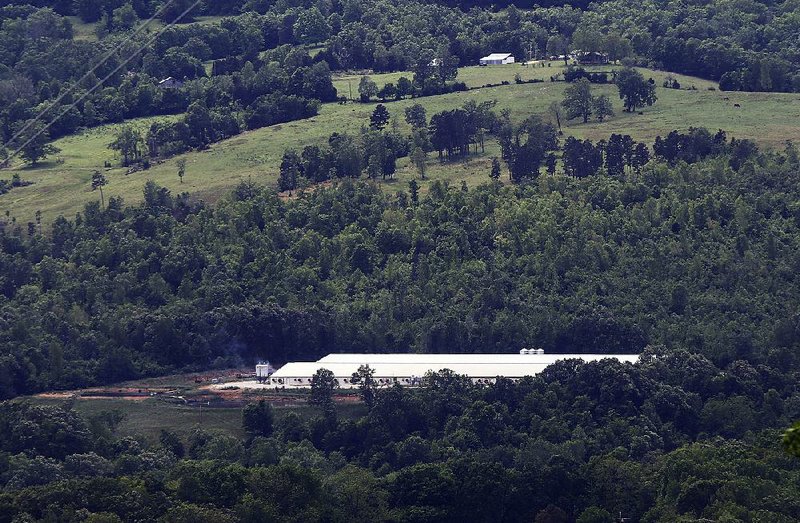 FILE — C&H Hog Farms, seen from the air in May 2017. ( Mitchell PE Masilun)
The Arkansas Department of Environmental Quality has denied C&H Hog Farms a new operating permit.
The department issued its final ruling following a public comment period, citing water quality issues and insufficient geological investigations of the rough karst terrain on which the farm is located.
The decision means the farm must close, but the decision can be appealed.
The farmers appealed the department's January denial of their permit, which a commission in August remanded back to the department for re-issue. The department issued a draft denial in September and the final denial Monday.
The farmers also appealed the commission's decision to remand the permit back to the department. That case has not been settled, but a judge issued a stay on the remand in October.
C&H Hog Farms sits on Big Creek, about 6 miles from where it meets the Buffalo National River, and is permitted to house 6,503 hogs. The farm is the only federally classified medium or large hog farm in the area.
Conservation groups have opposed the operation of the hog farm within the river's watershed, asserting that land application of hog manure on the rough karst terrain of the watershed poses a risk that the river and its tributaries can become more easily polluted.
Read Wednesday's Arkansas Democrat-Gazette for full details.
Sponsor Content