Officials at the Cross County Courthouse had an unexpected guest on Monday afternoon when a deer came crashing through a window.
Debbie Davis, Cross County collector, told the Arkansas Democrat-Gazette that a doe broke through the glass by the tax collector's office and went roaming inside the building.
"It was a very scary time for us that were still here in the courthouse," Davis said. "It broke through the real thick glass in front of my office and it made the horrible sound when it broke."
Law enforcement and Arkansas Game & Fish officers were called to help.
"They actually let him loose through the the jail's sallyport unharmed," Davis said. "They just opened the door because that is where they had it trapped and guided it out. The doe did cut itself breaking through the glass, but I assume it wasn't too bad or they wouldn't have let it go."
Davis said a big wooden board is blocking the broken window until it can be fixed.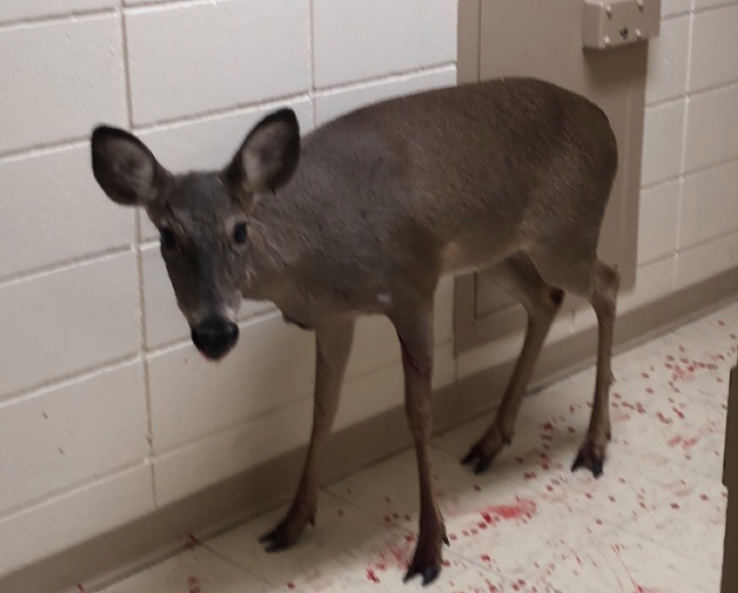 A deer broke through glass to enter the Cross County Courthouse on Monday. (Submitted photo)