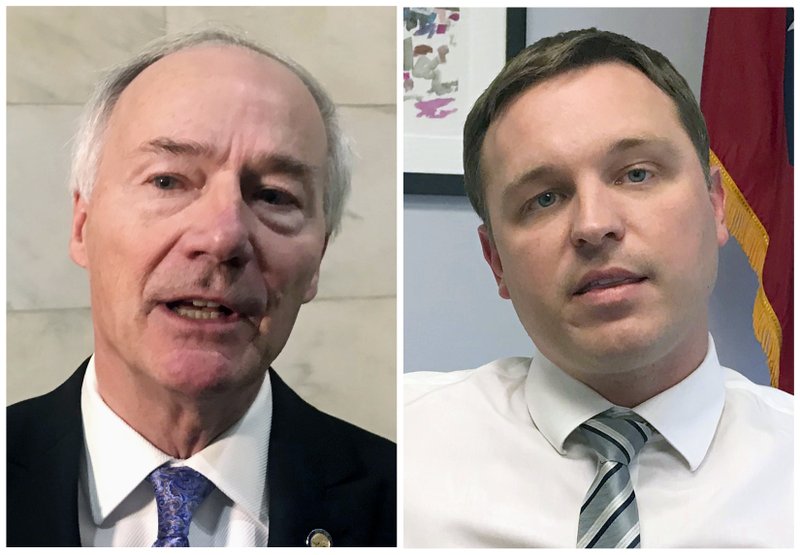 FILE - This combination of file photos shows Republican Arkansas Gov. Asa Hutchinson, left, and Democrat Jared Henderson, his challenger for the governor's seat in the November 2018 election. (AP Photo/Andrew DeMillo, File)
LITTLE ROCK — Arkansas Democrats say they're halting radio ads promoting the party's nominee for governor after Republican Gov. Asa Hutchinson complained they violated campaign finance limits.
A state party spokesman said Wednesday they party is suspending further runs of the ad supporting Democratic nominee Jared Henderson, who's trying to unseat Hutchinson.
Earlier Wednesday, Hutchinson said in a letter to the party that its roughly $15,000 ad buy exceeds contribution limits and asked that they be pulled down. Hutchinson's campaign says that since it expressly advocates for Henderson's election, the ad is subject to a $2,700 limit as a nonmonetary contribution.
The party's ads tout Henderson's proposals to deny public pensions to convicted legislators and strengthen the state Ethics Commission.
Read Thursday's Arkansas Democrat-Gazette for full details.
Sponsor Content