I can't think of a prettier Easter Sunday. I can remember many a year when the kids were younger that they were bundled up in coats covering up their Easter finery on the way to church. Today was perfect weather, but we had no Easter bonnets for church or hidden eggs.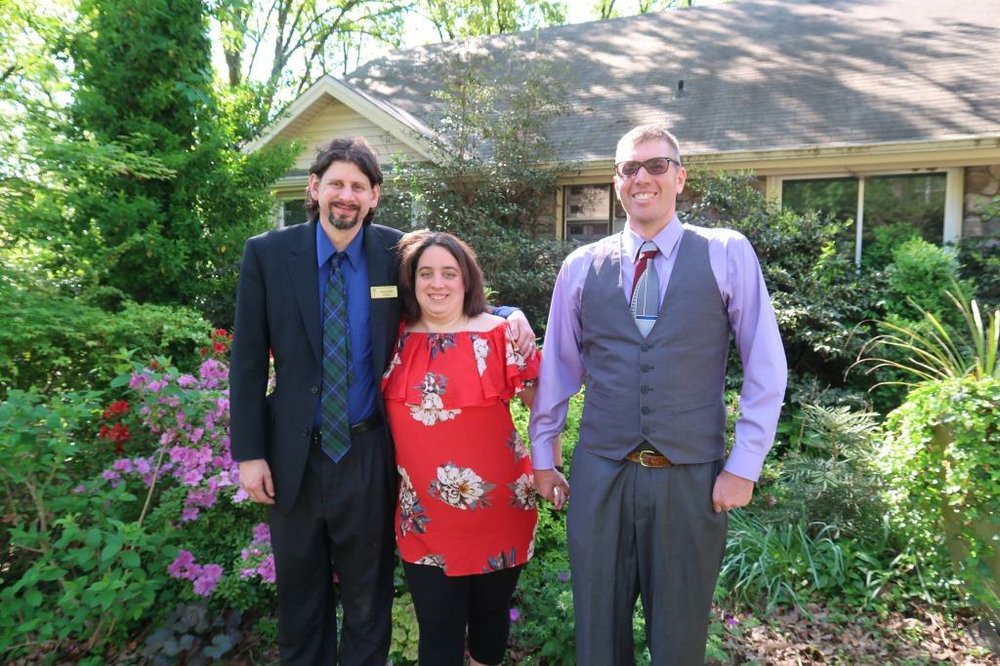 It was still nice to attend church as a family (a few had to work, but we had the majority) and then have the extended family over for Easter lunch.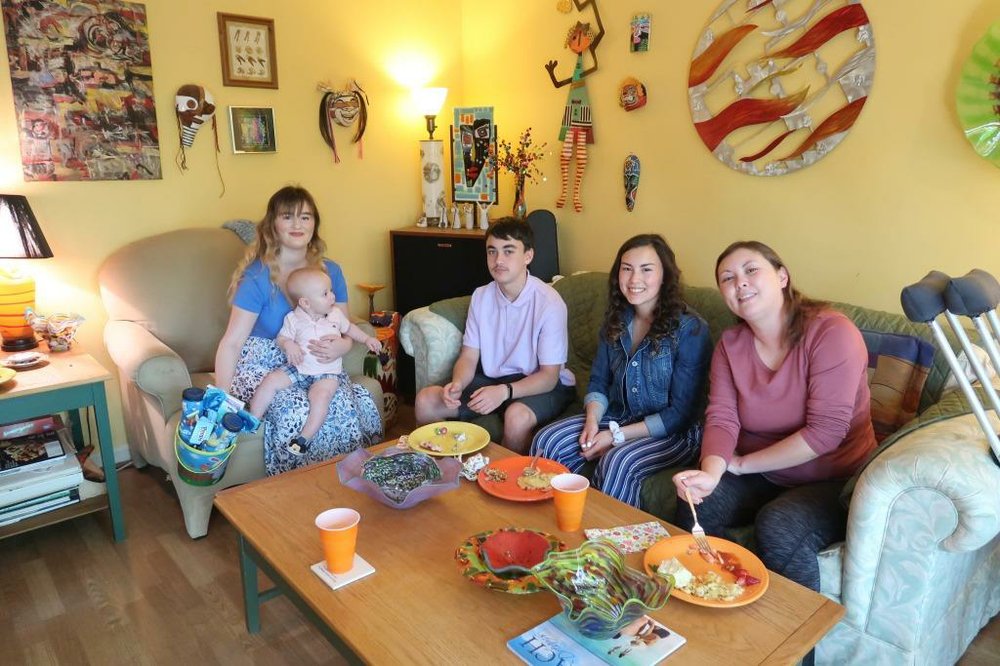 Trying to have a big meal on the table a couple of hours after church can be tricky, but I have gotten pretty good at pre-planning and pre-cooking.
Yesterday I did the major work. I partially cooked the au gratin potatoes, deconstructed fresh green bean bundles, mac and cheese and deviled eggs. I had the strawberries all cleaned. Then when I got home, I put the hams in the oven, the green beans in the crock pot and the mac and cheese and potatoes in the oven. It was a breeze, and the kitchen was clean, since the whirlwind of dishes was used last night. When everyone arrived, it was just put everything on the island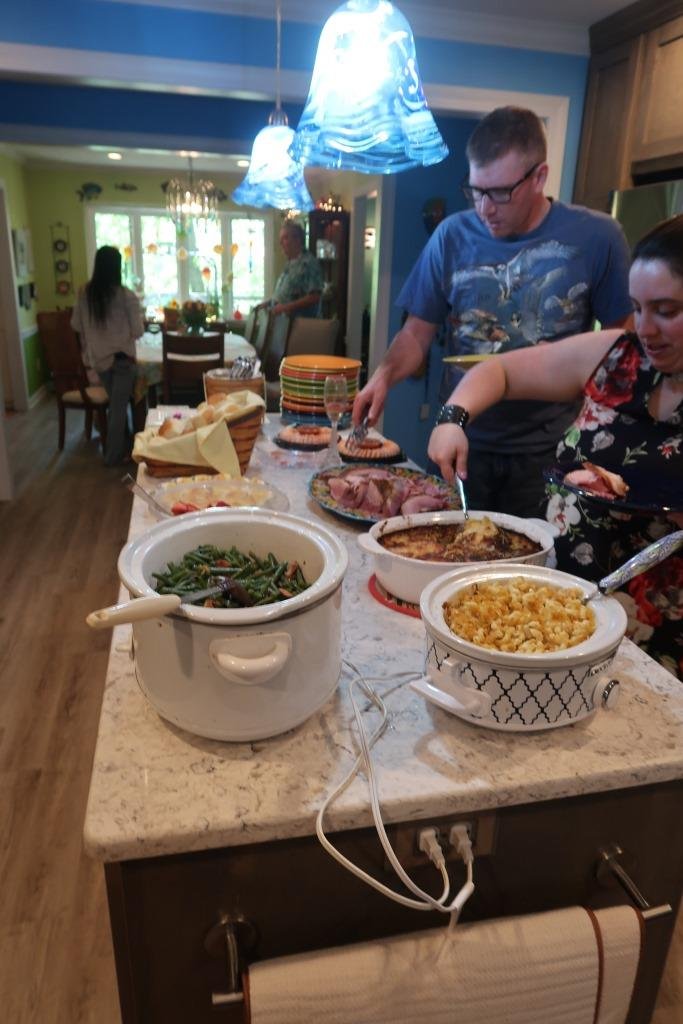 and let them help themselves.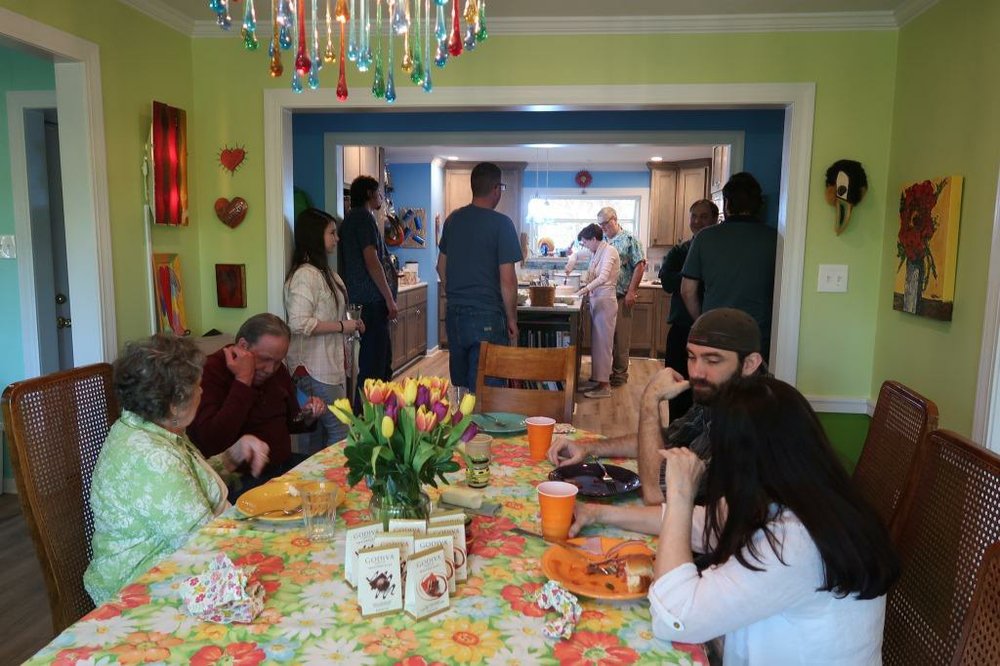 Let's revisit deviled eggs.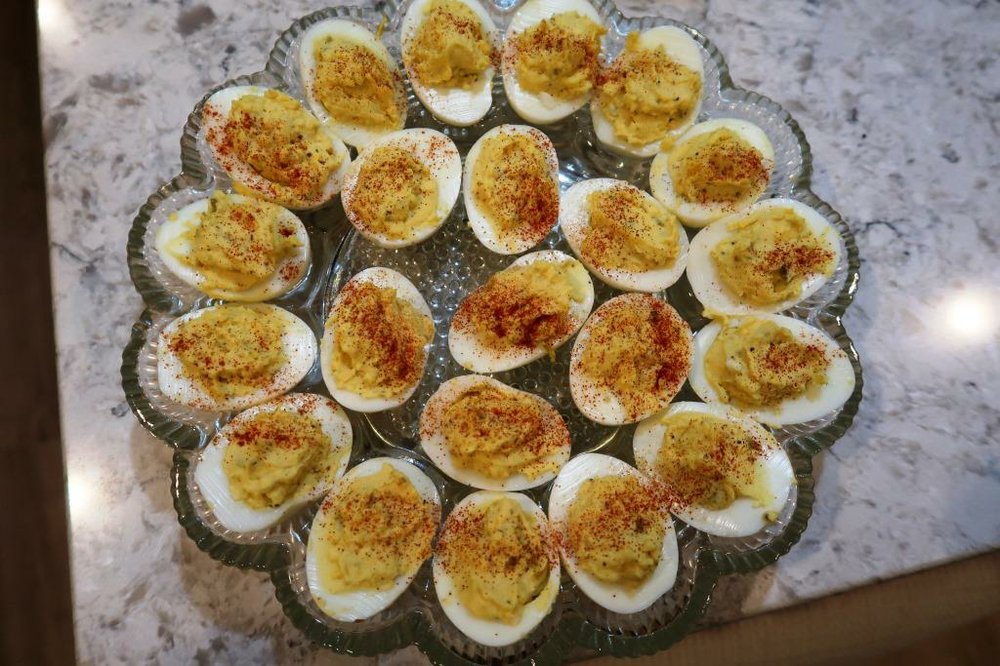 I love to eat deviled eggs, but rarely make them because I have had such a difficult time peeling them in the past. I have tried everyone's theories from using older eggs, to adding vinegar to the water to peeling them under water, but the shells were still hard to get off without tearing the eggs. Last year half the whites stuck to the shell and they were the ugliest deviled eggs in history. I swore that was the last time I was making them. Enter the instant pot--or in my case, the Cuisinart electric pressure cooker.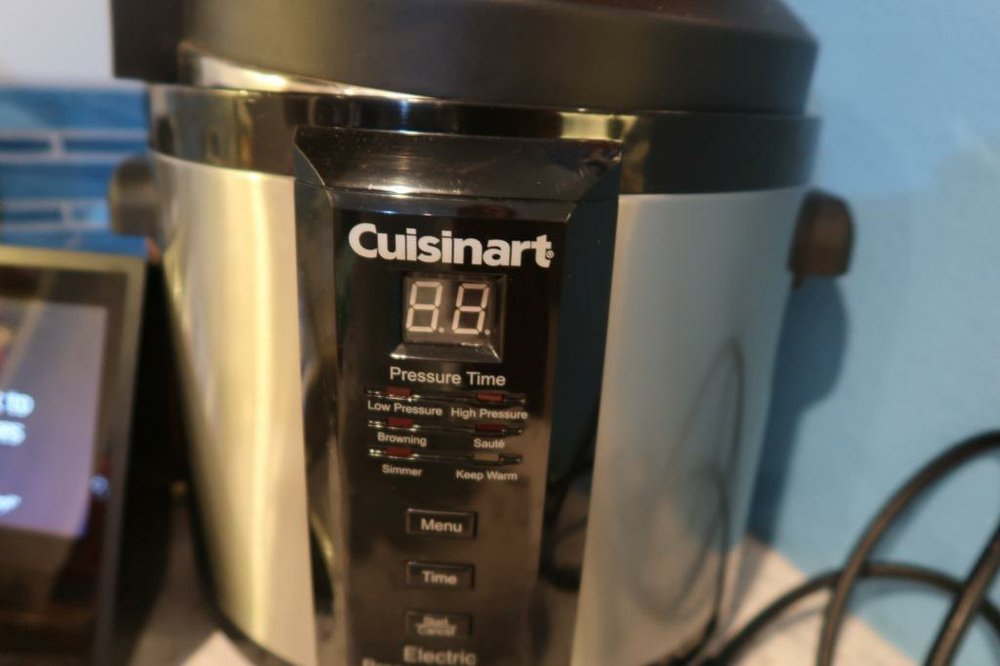 I have had the electric pressure cooker for years and would use it a few times a year. With the popularity of the instant pot and the plethora of recipes, I now use it almost every week. The rave reviews about eggs inspired me to try deviled eggs one more time. It was amazing. I cooked a few as a test and it worked so well I made more. I put the eggs in with 1 cup of water,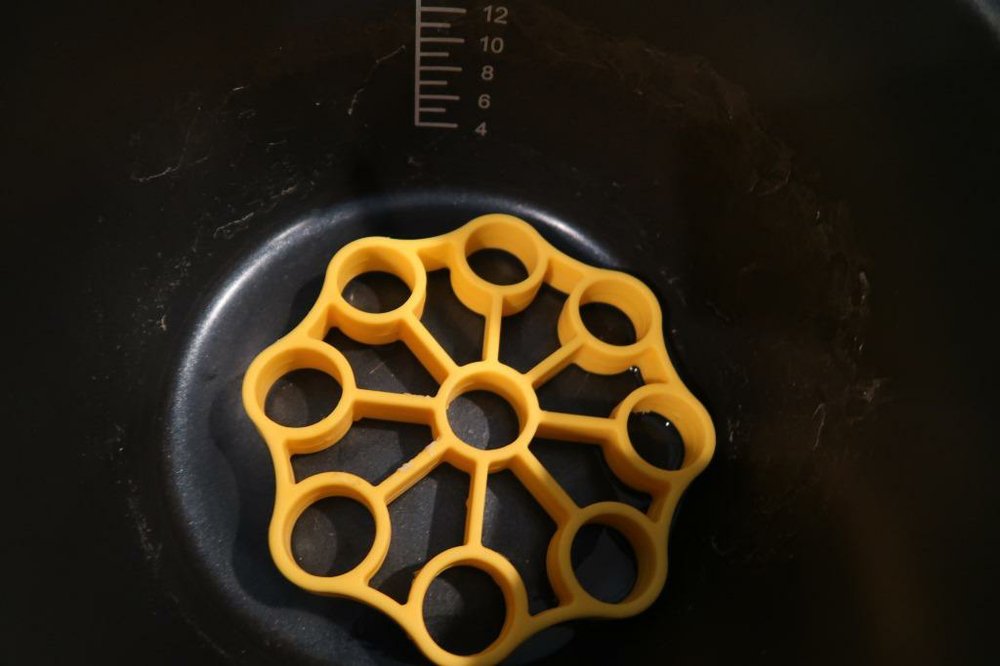 cooked them on low pressure for 9 minutes, quick released the steam, and put them in ice water. The peels practically fell off and they were perfectly cooked.
The deviled eggs were a winner too. So if you are in need of deviled eggs, I am your gal.

Spending time with family and friends, enjoying each others company and a nice meal,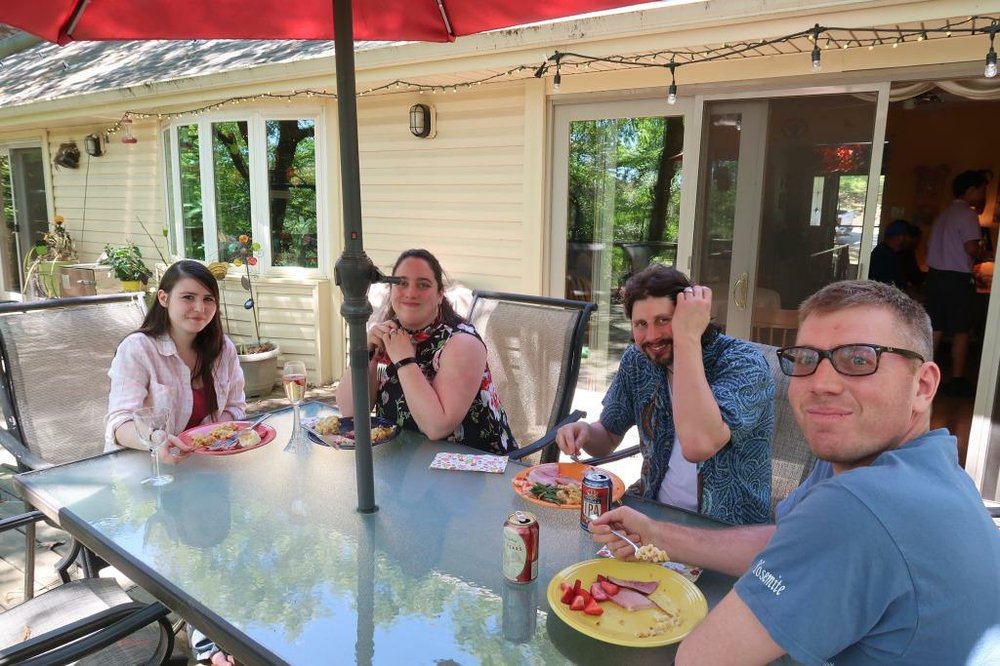 is what life is about.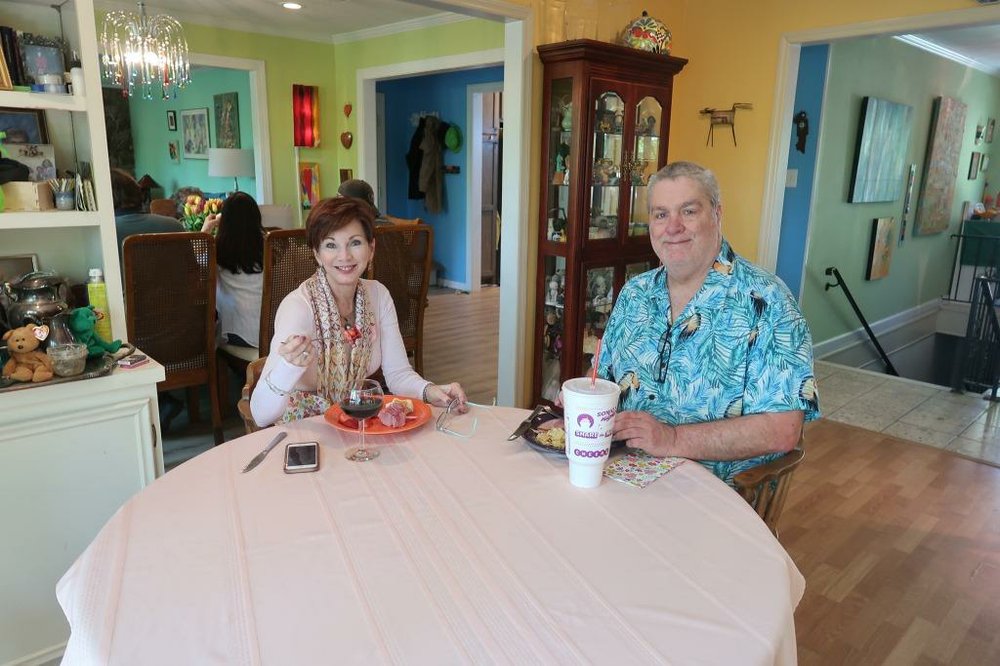 Connecting with people makes life interesting.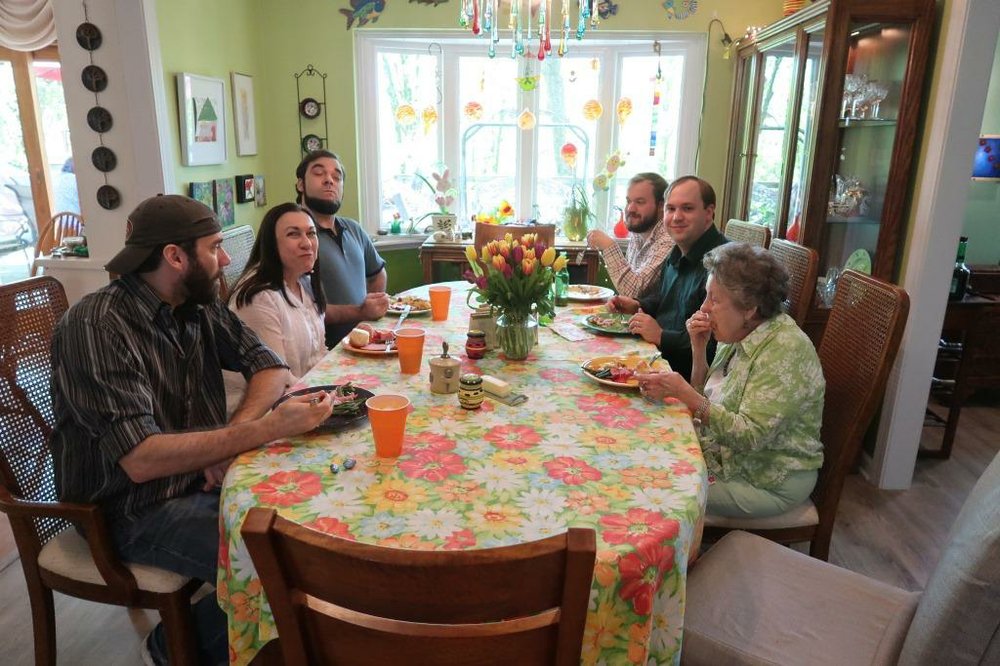 We had a great visit and celebrated another birthday--my sister-in-law's was today.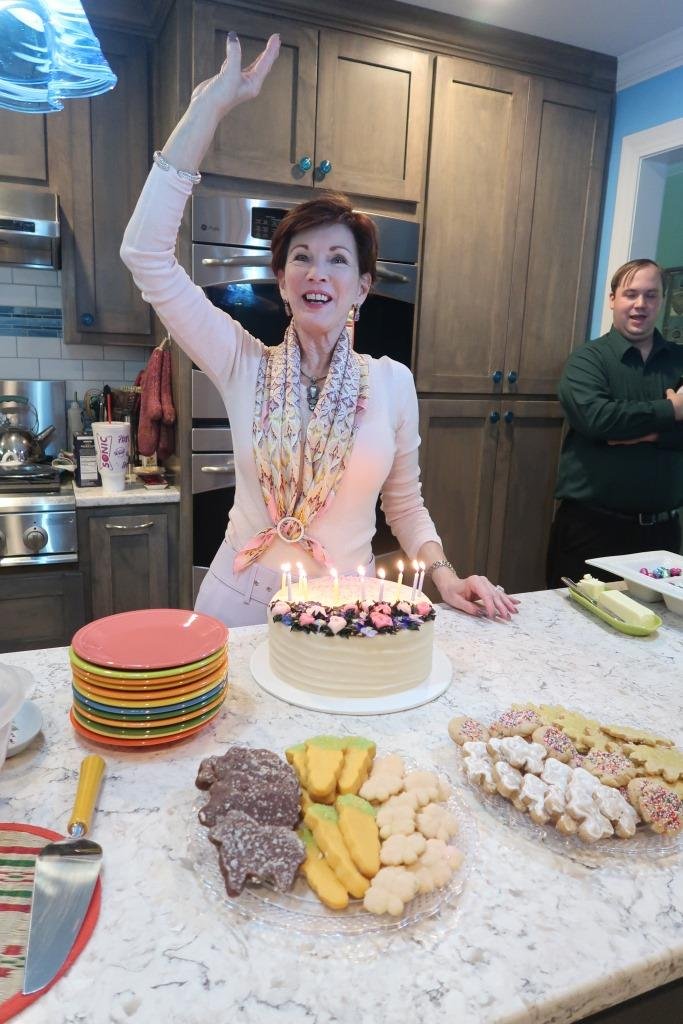 Now the kitchen is cleaned up, the leftovers (what little there was) is put up and it is time to kick back and relax for a bit. I hope you all have had time to connect with others or had time to spend in the garden connecting with nature and enjoying this beautiful day.
Happy Easter or Happy Passover.