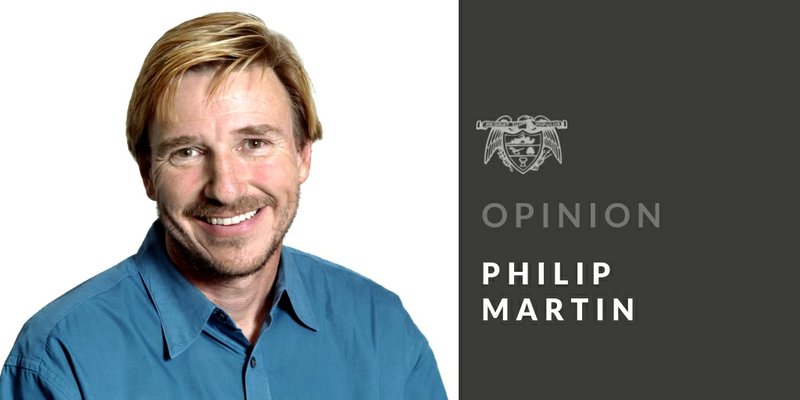 "Here's the tale of a wonderful gun told on the Wichita Trail,
A dude came West and he carried that gun, back of his long coattail.
Ned Buntline was his name ..."
-- Hugh O'Brian and the Ken Darby Singers, "The Buntline Special," 1957
In Quentin Tarantino's Once Upon a Time ... in Hollywood, a character playing Manson Family member Charles "Tex" Watson carries a very specific type of pistol: an unwieldy .22 caliber revolver with a 91/2-inch barrel.
Despite the fact that this is an absurd-looking weapon, it is historically accurate. On Sept. 1, 1969, a 10-year-old boy named Steven Weiss found a similar weapon with a broken right butt grip on an embankment in his Sherman Oaks backyard. He gingerly picked the gun up by the tip of the barrel to preserve any possible fingerprints and showed it to his father, who immediately called the police.
(During Charles Manson's trial a year later, Steven Weiss testified that the officer who arrived on the scene to pick up the gun immediately put "both hands all over the gun," eliciting laughter from the defendant and others. The officer then asked Steven's father to open the gun to remove the bullets because he wasn't sure how to do it.
The gun remained in the custody of the police until well after the arrest of Manson and other members of his family; detectives investigating the case only became aware of its existence when Steven's father called them to remind them they'd turned it in.
Watson's gun, which was really Manson's gun, was stolen from a sporting goods store in El Monte, Calif. But it could have come from Sears--the Hi-Standard Double Nine Longhorn .22 was featured in the department store's catalog, selling for $35. It was a budget version of a higher-quality weapon made by Colt, a long-barreled variant of the Colt Single Action Army revolver called the Buntline Special. Most genuine Buntlines were .45 caliber.
They were named after the myth-mongering 19th-century dime novelist, bigamist, and Know-Nothing Party firebrand Ned Buntline, who made up a story about commissioning five of the weapons and presenting them to Wyatt Earp, Bat Masterson and other western figures in 1876, as a way of thanking them for the literary inspiration they supplied.
But there's no real evidence Bunt-line ever met Earp or Masterson or ordered these pistols; Colt only started calling them Buntlines after the publication of Stuart Lake's dubious "biography" of Earp in 1931.
Historians disagree, but it seems likely Earp sometimes carried a long-barreled Colt .45 revolver. Still, the Buntline Special depicted in the Hugh O'Brian TV series was more or less a fabrication, as is most of the American gunfighter myth. Fast-draw rigs with holsters tied tight to a shootist's thigh were an invention of 1950s Westerns; lots of murderers we romanticize as gunfighters preferred more lethal shotguns and more accurate rifles to pistols.
And one of the few Western figures who did engage in something close to the ritualized one-on-one handgun battle we know from the movies--Wild Bill Hickok, who killed rival gambler (and Arkansan) Davis Tutt in a one-on-one pistol quick-draw duel in the town square of Springfield, Mo., in 1865--downplayed the value of being fast on the draw.
When Ned Buntline ran up to him in a saloon in Fort McPherson, Neb., in 1869, shouting "There's my man! I want you!" Hickok told the writer to get the hell away from him. He gave him 24 hours to get out of town or be shot.
So Buntline sought out Hickok's friend and protege Bill Cody and started mythologizing Cody's life, creating a character known as Buffalo Bill for his serial novel Buffalo Bill, the King of the Border Men. He killed off Hickok in the book, and Wild Bill resented that for the rest of his life (which ended in 1876, when he was assassinated in Deadwood by Jack McCall).
Anyway, in the alternative history of Tarantino's memory play, a former TV cowboy actor named Rick Dalton (Leonardo DiCaprio) tears into Tex Watson and a carload of Manson girls while they sit in their idling car in front of his house. While we won't spoil what happens next, this causes the Family members to rethink their mission and consider how the black-and-white Westerns of the '50s, shows like the fictional Bounty Law Dalton starred in, The Rifleman, and Wyatt Earp, exposed their generation to thousands of murders, not only inuring them against violence but developing in them an appetite for it.
Watson was a church-going All-State football player from Copeville, Texas, before he picked up a hitchhiking Beach Boy who introduced him to Charles Manson and his bevy of compliant hippie chicks. The way he tells it--he's still alive and online, preaching the Gospel from a prison cell--he was doing all right with the world until he met an airline stewardess who introduced him to marijuana while he was a student at North Texas State. (Later he ate the root of the "jimson weed" and it made him feral.)
At his 1971 trial--separate from Manson's and the girls' because he'd run home to Texas after the murders and fought extradition--there was testimony that he'd suffered brain damage, which his attorney argued "undoubtedly occurred during Watson's stay with Manson at the Spahn Ranch because of Watson's heavy, heavy ingestion of drugs."
He and three young women--a former glee club and church choir singer, a former homecoming princess, and a former catechism teacher--murdered seven people on two consecutive nights at the behest of a thwarted ex-con musician who told them he was Jesus Christ.
"I am the devil. I am here to do the devil's business," Watson reportedly told his victims, a line that makes it into Tarantino's movie, though he denied saying it at his trial. It's just too cinematic to leave out.
As is that cheap and plinky pistol, which Watson surely would have recognized as junk, having grown up in the piney woods of east Texas. It was probably more lethal when Watson gave up shooting it and started using it as a bludgeon. (When Steven Weiss found it, the barrel had been bent, as though it had been used as a hammer.)
It's a mass-produced notion of what a cowboy's gun might be, a knockoff of an ideal that never existed, named for a scurrilous liar and blowhard--what William Carlos Williams called a pure product of America.
pmartin@arkansasonline.com
www.blooddirtangels.com
Editorial on 08/11/2019
Print Headline: Ballad of a well-known gun
Sponsor Content