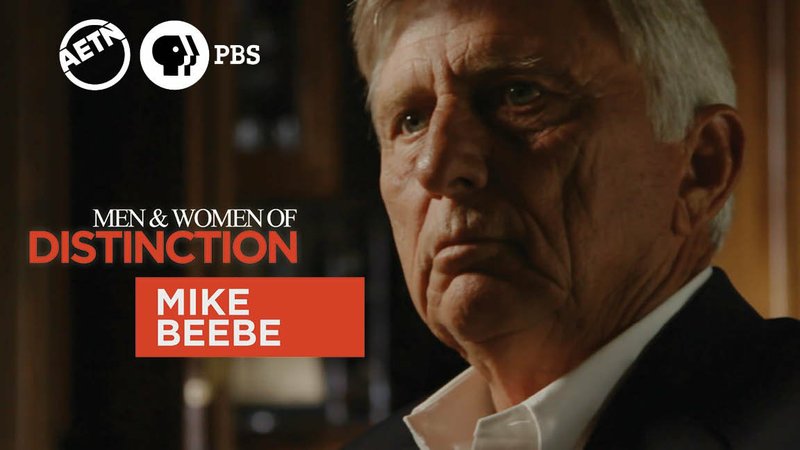 Filmland poster
The Arkansas Cinema Society kicks off its third festival — Filmland 2019 — Wednesday with the premiere screening of Men & Women of Distinction: Gov. Mike Beebe.
The evening begins with a 5 p.m. reception followed by the 6:30 showtime at the Central Arkansas Library System's Ron Robinson Theater, 100 River Market Ave. An after-party will be held at Sonny Williams' Steak Room.
Men & Women of Distinction: Gov. Mike Beebe is part of a long-running series commissioned by Arkansas Educational Television Network. The Beebe film was directed by Kathryn Tucker, executive director of the Arkansas Cinema Society.
The one-hour biography chronicles how Beebe rose from his humble beginnings — he was born in a tar paper shack in the tiny Jackson County town of Amagon — to become a lawyer, state senator, attorney general and governor.
"In 2010, a political change swept across Arkansas, shifting many federal and state offices to Republican control. Yet, Democratic Gov. Mike Beebe not only won re-election, he carried all 75 counties in Arkansas — an unprecedented feat," according to an AETN film description.
"Gov. Mike Beebe's ability to work across party lines during polarizing political times cemented his political legacy, and his voice will resonate with Arkansans for generations to come," according to AETN.
If you can't make it to the premiere, it will air on AETN at 7 p.m. Aug. 29.
Filmland 2019 also offers films curated by the society as well as discussions with filmmakers and after-parties.
"Since inception in March 2017, with founding board members Jeff Nichols and Mary Steenburgen, ACS's Filmland has hosted filmmakers like David Lowery, Richard Linklater, Adam Driver, Will Forte, Steenburgen and Ted Danson among others," Tucker says.
"Our mission is to bring cutting-edge filmmaking talent to Arkansas and exhibit the filmmaking talent we have here in Arkansas. Now in our third year, we are delighted to have the continued support we need to make an all-star lineup possible again this year," Tucker adds.
All films will be shown at Ron Robinson Theater. Here's the list with a brief description provided by the society.
Thursday — Troop Zero, doors open at 5:30 p.m. "In rural 1977 Georgia, a misfit girl dreams of life in outer space. When a competition offers her a chance to be recorded on NASA's Golden Record, she recruits a makeshift troop of Birdie Scouts, forging friendships that last a lifetime." It includes a Q&A session with Little Rock native Jeff Nichols, noted film director; Lucy Alibar, who wrote Beasts of the Southern Wild; and BERT, a female director who is on the Sundance 2019 list of directors to watch.
Friday — Free Solo, doors open at 6 p.m. The film won an Academy Award this year for best documentary. "Professional rock climber Alex Honnold attempts to conquer the first free solo climb of famed El Capitan's 900-meter vertical rock face at Yosemite National Park." Included is a Q&A with ACS board member Jayme Lemons and the film's Academy Award-winning producer Evan Hayes.
Multiple events are scheduled for Saturday. All events listed are at Ron Robinson Theater:
• Film directors Nichols, Andrew Stanton and Joel Edgerton will discuss the art and science of filmmaking, 11:30 a.m.
• Two short films, Purple Monster and Dragonslayer, will be shown at 1:30 p.m. Purple Monster is the story of three friends who plan to hang out and get high when they find themselves facing deeper problems. Dragonslayer is set in rural Arkansas and tells the tale of a gay teenager who agrees to chauffeur his only friend to a meeting with a stranger from an online chatroom.
• Five more short films will be screened at 3 p.m. — Odd Happenings in a Tiny Tent, Shelter, The Bench, Unos Huevos, Into the Green and Mike the Birdman.
• Boy Erased, doors open at 5:30 p.m. The movie tells the story of the son of a small-town Baptist preacher who is rejected by his parents for being gay. The movie is based on the memoir written by Arkansan Garrard Conley. It includes a Q&A session with the film's director Edgerton, and Nichols.
Two showings are scheduled for Sunday.
• Toy Story 4, doors open at 2 p.m. The latest in the successful Pixar franchise, the gang embarks on a trip with a new toy named Forky. Includes a Q&A with Nichols and Stanton.
• Stranger Things, Season 2, chapters 5 and 6, doors open at 5:30 pm. Stranger Things is a science-fiction horror series that streams on Netflix. Includes a Q&A with Nichols and writer Stanton.
For more information or to buy tickets, go www.arkansascinemasociety.org/filmland-2019.
Style on 08/20/2019
Print Headline: New doc kicks off Filmland this year
Sponsor Content