Oklahoma City artist Marilyn Artus, continuing the 14-month journey across the United States she began June 8, brings the Her Flag project to the state Capitol, 500 Woodlane St., Little Rock, for a sewing ceremony at 2 p.m. Wednesday.
Her Flag is a collaboration between Artus and 36 female artists, each currently living in one of the 36 states that ratified the 19th Amendment giving women the right to vote. By the time of the 100th anniversary of the amendment in 2020, the flag is expected to measure 18 feet tall by 26 feet wide and feature 36 stripes, each designed by an artist representing her state, in the order in which the state voted to ratify the amendment. Artus designed the star field.
Artus will sew Virmarie DePoyster's Arkansas stripe — the 12th — onto the flag on Wednesday. Singers Stephanie Smittle and Barbara Raney will perform. The Arkansas Women's Suffrage Centennial Commemoration Committee and the League of Women Voters of Arkansas will register people to vote. Admission is free. Visit herflag.com.
DePoyster, describing her design, explains that "Arkansas was the first nonsuffrage state in the Union to permit women to vote in primary elections striving for change and equality early on. The Arkansas stripe was designed to celebrate not only the well-known faces of the Arkansas suffrage movement, but also everyday women working behind the scenes to make change happen."
Artus, traveling to the capital of each of the 36 states, started in Madison, Wis., and expects to finish in Nashville, Tenn., where she will complete and display the flag on Aug. 18, 2020, the date Tennessee ratified the amendment.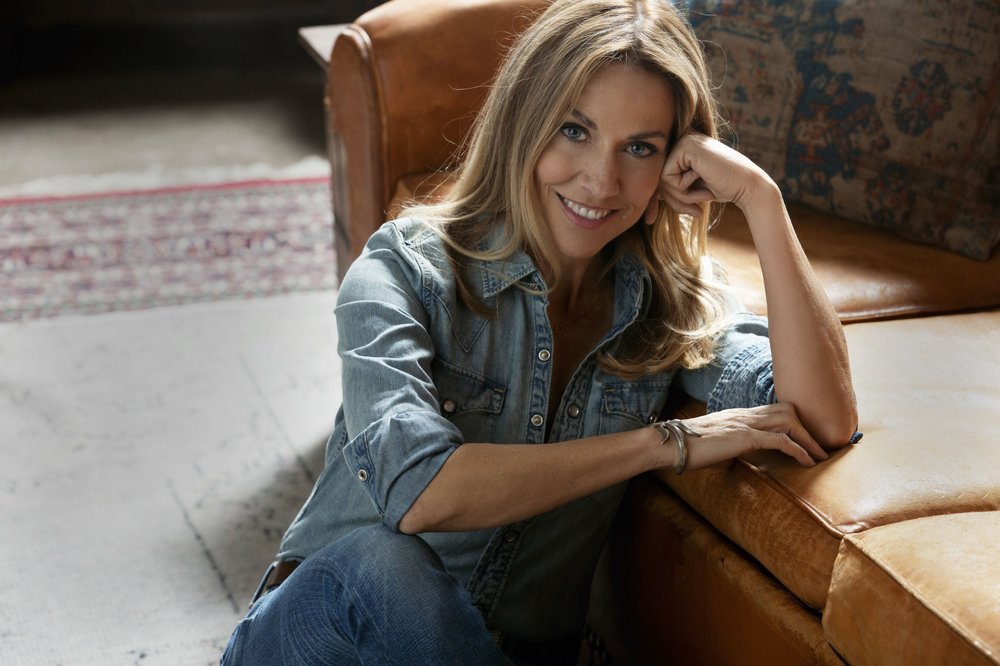 Sheryl Crow performs Friday at the Walmart AMP in Rogers, with Rascal Flatts onstage on Saturday. Special to the Democrat-Gazette
Crow, Isbell, Flatts
Sheryl Crow and Jason Isbell & The 400 Unit will perform at 8 p.m. Friday at the Walmart AMP, 5079 W. Northgate Road, Rogers. Gates open at 6:30. Tickets are $30-$89.50 plus fees.
Also at the Walmart AMP this week: Rascal Flatts, with "special guest" Morgan Evans, 7:30 p.m. Saturday. Gates open at 6. Tickets are also $30-$89.50, plus fees.
Call (479) 443-5600 or visit amptickets.com.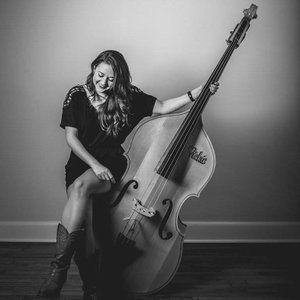 Vickie Vaughn leads her Vickie Vaughn Band Monday night at the Collins Theatre in Paragould. Special to the Democrat-Gazette
Bluegrass bassist
The Vickie Vaughn Band — Vaughn, singer and upright bass; Kimber Ludiker, fiddle; Avril Smith, guitar; and Justin Hiltner, banjo — performs at 7 p.m. Monday at the Collins Theatre, 120 W. Emerson St., Paragould, part of Jonesboro public radio station KASU-FM, 91.9's Bluegrass Monday concert series. The station will literally "pass the hat" to pay the group; suggested donation is $5 per person. Call (870) 972-2367, email mscarbro@astate.edu or visit the Bluegrass Monday Facebook page.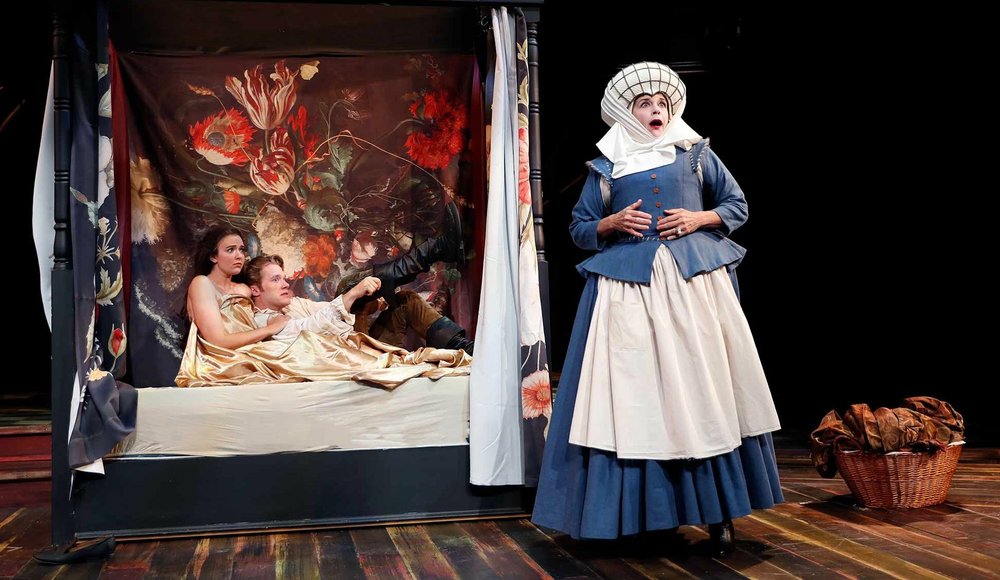 Stephanie Bignault (from left), Matthew Goodrich and Alison England in Shakespeare in Love at TheatreSquared in Fayetteville. Special to the Democrat-Gazette/Wesley Hitt
Extra Love
Based on heavy advance ticket demand, Theatre-Squared, 477 W. Spring St., Fayetteville, is extending its run of Shakespeare in Love, originally scheduled to close Sept. 8, by adding seven performances — 7:30 p.m. Sept. 10-13, 2 and 7:30 p.m. Sept. 14 and 2 p.m. Sept. 15. Tickets are $17-$49 at (479) 777-7477 or theatre2.org.
Meanwhile, the theater is putting together a special workshop production of 10,000 Balconies, created and directed by Kholoud Sawaf, 8 p.m. Friday, 2:30 and 8 p.m. Saturday and 2:30 p.m. Sept. 1. It will be the first performance in its Spring Theatre.
Sawaf sets his play, loosely inspired by William Shakespeare's Romeo and Juliet, in Damascus, Syria, incorporating poetry, music, dance and movement, with original music performed by Hadi Eldebek and members of the cast. Ticketholders for the Friday and Saturday shows can take part in a post-show conversation.
Funding for the project comes from the Building Bridges Program of the Doris Duke Foundation for Islamic Art. Tickets are $22, $10 for students and patrons under 30. $5 for SNAP recipients. Call (479) 445-6333 or visit theatre2.org.
ArtLinks conference
The Arkansas Arts Council will hold its biennial ArtLinks conference, this year titled "Live.Work.Art.," Oct. 6-8, centering on the Graduate Hotel, 70 N. East Ave., Fayetteville. The conference focuses on networking opportunities and information on the Arkansas' creative economy.
The conference will examine regional arts initiatives, including The Unexpected arts festival and Artspace, which plans to bring inexpensive living/workspaces to artists, and will provide tips on how artists, performers, presenters and advocates can make their voices heard by legislators.
Sept. 20 is the deadline to sign up. Tickets are $125 until Sept. 6, $145 thereafter. Call (501) 324-9150, email cheri.leffew@arkansas.gov or visit arkansasarts.org/ArtLinks. Information on hotel accommodations is available by calling (479) 442-5555.
South Words
Sarah M. Broom, author of The Yellow House, a memoir set in a New Orleans East shotgun house published Aug. 13, kicks off Oxford American's South Words author series, 6:30 p.m. Oct. 15 at the Ron Robinson Theater, 100 River Market Ave., Little Rock.
The series focuses on the magazine's contributors who have or will soon be publishing books. The rest of the lineup (all events, 6:30 p.m. Tuesdays, at Ron Robinson; doors open at 6; admission is free):
• Nov. 19: Former Arkansas Democrat-Gazette reporter Van Jensen and Little Rock native Nate Powell, author and illustrator, respectively, of Two Dead, a graphic novel set in 1940s Little Rock
• Feb. 25: Silas House, author of Southernmost
• March 31: Leesa Cross-Smith, author of So We Can Glow: Stories
Authors will read from their work, be interviewed onstage by a moderator and sign copies of their books.
The series is in partnership with the Central Arkansas Library System Six Bridges Book Festival; presenting sponsor is the College of Fine Arts & Communication at the University of Central Arkansas. Visit OxfordAmerican.org/events.
Style on 08/25/2019