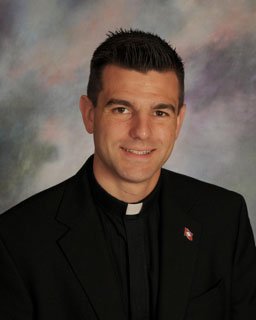 Mass shootings have become routine in our society. Sometimes people offer "mental illness" as an explanation for what motivated the shooter. This isn't much of an explanation, really, and usually serves simply to close off further thought and reflection.
Can we ask what produces this illness, this unhealthiness? It's an illness, not of the body, but of the mind -- an illness in that center from which our moral choices spring.
I offer two considerations which urge that mass shootings are symptomatic of a larger and more fundamental decay within our society.
The first consideration is that, in almost every instance, the shooters are young men. While some may be tempted to brand all young men as neurotically aggressive, such disdain only disregards a basic truth about masculinity: Young men need something to fight for. Or better, young men need a cause larger than themselves to which they can devote their lives and honor, a cause that may even claim their lives but will nonetheless be worth such a price. On some level, we know this as a society in the respect and honor we show to fallen veterans, both male and female. Incidentally, such a cause ought also to be part of what attracts a young man to the Catholic priesthood.
The second consideration is a question: What is there in society, for young men, that elicits the virtue of courage? It is hard to think of a single candidate. On the one hand, we can think of many examples that entice young men to a kind of hypermasculinity and recklessness, but this is neither courage nor something worth devoting life and honor. It is an imitation of some of the exterior marks of courage. On the other hand, there are also many things that breed cowardice in young men, things that entice them to a soft life of no effort. Better to wallow in the easy lie of pornography than summon the courage to fight against lust. Better to wander aimlessly among infinite TV channels and electronic entertainment, because there is nothing really worth hard work and effort.
If this inbuilt desire to be a man of courage is frustrated by a society that gives young men nothing worth fighting for, then suddenly the attraction to a radicalized ideology makes sense. For such an ideology, racist and hate-filled though it may be, is something that gives meaning and order to a young man's life and appears as something worth killing and dying for, especially when promulgated by the highest offices in our country and facilitated by the ready availability of high-powered "toys of death."
If the problem is cultural, then the church must address herself to the culture as a whole, which is simply another way to say that we are each called to courageously proclaim the Gospel and to conform our own lives to its holy calling. For the church alone is able to speak to the weary a word that will rouse them, a word of courage, the courage of the cross.
Father Mike Johns of Rogers was recently assigned as an associate pastor at St. Vincent de Paul Catholic Church in Rogers. A native of Jonesboro, he was ordained a priest in June 2018. Email him at mjohns501@gmail.com.
NAN Religion on 08/31/2019
Print Headline: Mass shootings reflect culture without cause
Sponsor Content