A derelict building in Russellville stands as crumbling testimony to a dismal fact of life regularly faced during the Jim Crow era by black travelers in Arkansas and throughout the South, as well as too often farther north.
On the National Register of Historic Places, the two-story structure at 318 S. Houston Ave. once housed Latimore Tourist Home, a family-run lodging listed in The Negro Motorist Green Book.
That pocket-size guide, published annually from 1936 to 1965 (except during World War II), was only dimly known in recent years -- even to blacks -- until November's release of the Oscar-contending movie Green Book.
Black Arkansans, now mostly dead or aged, were among Green Book users in the decades before the U.S. Civil Rights Act of 1964 opened public facilities (at least in theory) to all Americans. Federal law rendered the guide obsolete, along with most properties it listed, although Latimore Tourist Home stayed open until the mid-1970s.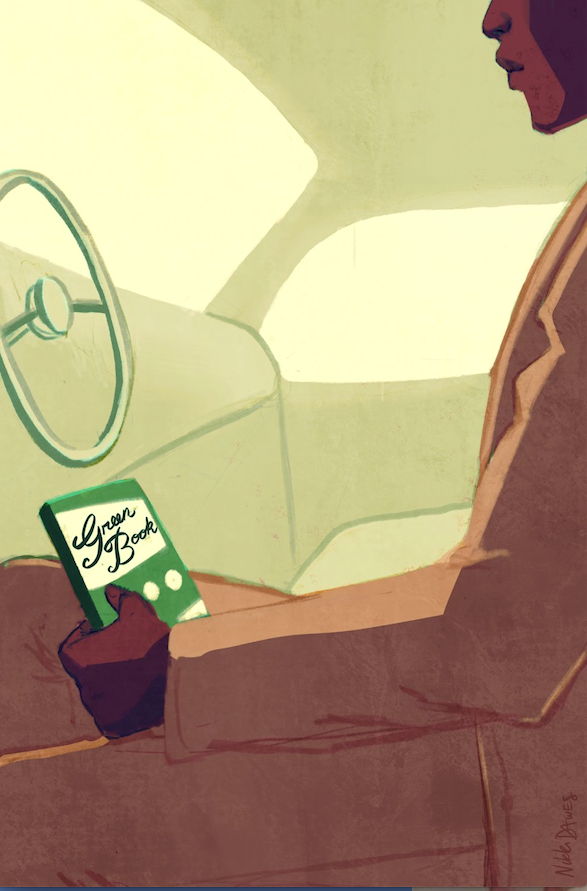 Illustration by NIKKI DAWES/Arkansas Democrat-Gazette
The Green Book listed safe and welcoming places to sleep, eat, gas up and buy other road-trip needs back when more and more middle-class black Americans were buying automobiles. At the same time, racist laws in former Confederate states like Arkansas (and racial bias elsewhere) could haunt or even endanger their travels.
Little Rock Nine member Ernest Green, Central High School's first black graduate in 1958, told a CNN interviewer earlier this decade that his family used The Green Book in the mid-'50s for a 1,000-mile drive from Arkansas to Virginia to attend his older sister's college graduation.
[RELATED: Controversial "Green Book" nabs 5 Oscar nominations]
"It was one of the survival tools of segregated life," said Green, who now lives in Washington. He was not exaggerating. "Driving while black" sums up dangers that still simmer for black motorists. But violence was a lurking threat here and elsewhere in the South back when The Green Book was published. Humiliating rejection was a more likely outcome.
The guide, whose name was later changed to The Negro Travelers' Green Book and then just Green Book, was created by another Green. A New York postal worker, Victor H. Green, published it "to give the Negro traveler information that will keep him from running into difficulties, embarrassments, and to make his trip more enjoyable."
Thanks to Ralph S. Wilcox and colleagues at the Arkansas Historic Preservation Program, part of the Department of Arkansas Heritage, an exhaustive catalog exists of some 230 businesses in the state that catered to black citizens. Each appeared in at least one edition of The Green Book, which gave names and addresses with no further descriptions.
Wilcox, the agency's National Register & Survey Coordinator, wrote the 2011 application that gained National Register status for Latimore Tourist Home. At the time, he had access to only one edition of the guide. After the New York Public Library put all editions online, he and others compiled the comprehensive Arkansas list a couple of years ago.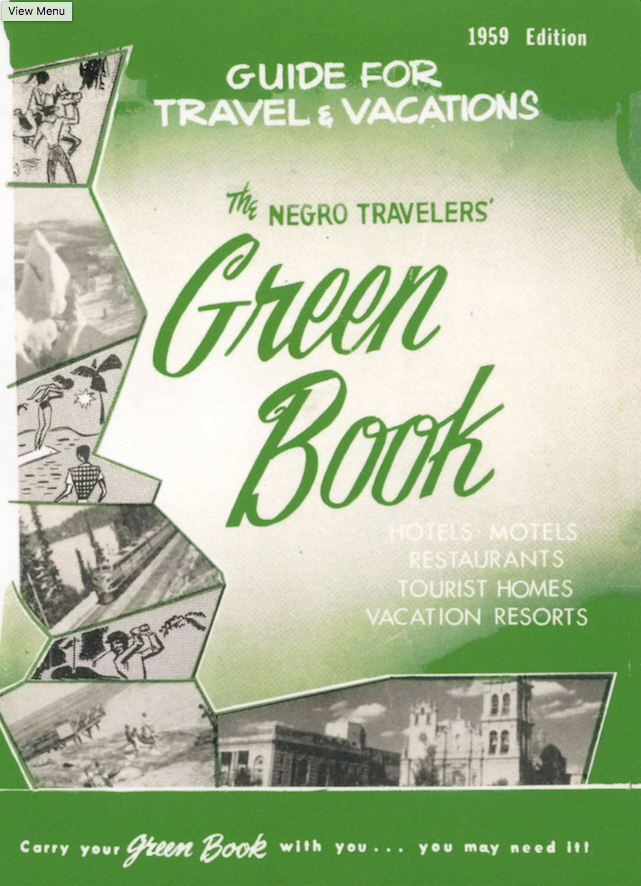 "I was surprised by the wide variety of businesses in The Green Book," Wilcox says. Overnight lodgings and dining spots predominated, but there were various other categories. They included barber shops, beauty parlors, liquor stores, pharmacies, nightclubs, beer gardens, taverns, service stations, loan companies, tailors, dry cleaners and laundries. The mix reflected how persistently black travelers were refused service, especially in the South.
Of the 230 listed properties, 65 were located in Little Rock, 46 in Hot Springs, 21 in Pine Bluff, 16 in Camden, 12 in North Little Rock, 11 in Arkadelphia, 11 in Texarkana, 10 in El Dorado and the rest scattered across the state. Of those 230, perhaps 29 are still standing. But according to Wilcox, none are being used for their previous commercial purpose.
Three of the extant places can be found in Little Rock. All unprepossessing structures, they are the former Mrs. F.F. Boone Tourist Home, 1864 Pulaski St.; the former Mrs. H. Gilmore Tourist Home, 1324 W. 19th St., and the former Farun Restaurant, 516 W. Ninth St. The restaurant was part of the city's once thriving black business corridor, mostly obliterated by the construction of Interstate 630.
As for Latimore Tourist Home, it "was sometimes the only lodging between Little Rock and Fort Smith where black travelers could expect to find comfort," Wilcox says. The Russellville lodging was operated by Gene Latimore, also a veterinarian, and his wife, Cora. It catered to porters and other black railroad workers, along with passing black motorists.
As described by Wilcox in the National Register application, Latimore Tourist Home was typical of small-scale accommodations available to black travelers in the South, in a way precursors of Airbnb and other 21st-century rental services.
It was, according to a description quoted by Wilcox, "a private dwelling in which rooms were rented to overnight guests, but this simple definition allowed for much variation. Many tourist homes were definite commercial undertakings, made known to the public by a business name and perhaps even advertising and signage. Others were no more than private homes in which one or several rooms were kept vacant and available for rent to travelers."
The Latimore property, now owned by a neighboring Russellville church, has deteriorated since it gained National Register status in 2011. It is one of 10 places cited as "Most Endangered" on the latest list from Preserve Arkansas, a nonprofit group focused on saving the state's architectural and cultural resources.
As Preserve Arkansas describes the situation, "the boarded-up lodging house has been condemned. Although there is local support to save it, the congregation is concerned about the long-term financial obligations."
"A successful save might include the restoration of the home as lodging for visiting church speakers and dignitaries, as a space for the youth ministry of the church, or as a heritage tourism site to educate people about the African-American experience during the Jim Crow era."
For now, the former lodging's decrepitude includes boarded-up windows and a badly broken banister around the second-floor front porch. A "condemned" notice is attached near the main entrance. On a recent Sunday afternoon, a mother cat and several kittens were peering out and emerging from holes in the crawl space under the ground floor.
It may seem mournful that so many of the 230 Arkansas sites listed over the years in The Green Book are no longer standing. And the generally poor condition of those that remain can stir regret.
But the changes reflect an optimistic message that Green Book publisher Victor H. Green expressed in a number of editions:
"There will be a day sometime in the near future when this guide will not have to be published. That is when we as a race will have equal opportunities and privileges in the United States. It will be a great day for us to suspend this publication, for then we can go wherever we please, and without embarrassment."
Style on 01/27/2019