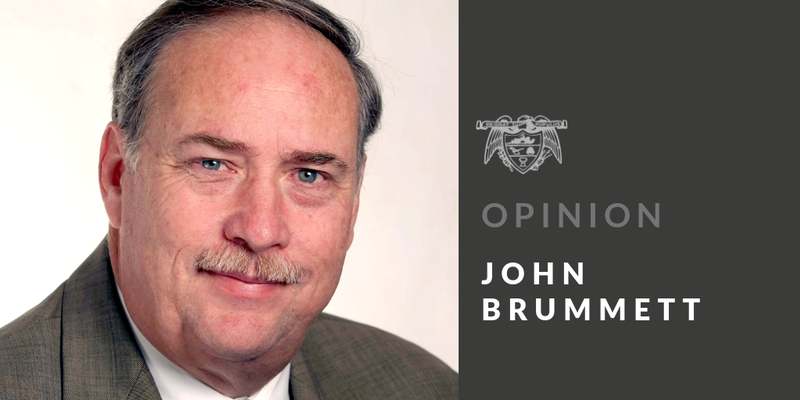 On a sunbaked Sunday noon in midtown Little Rock, a generational, political and cultural story unfolds.
It happens on the playing field of War Memorial Stadium and in the fairways and on the greens of the War Memorial Golf Course abutting the stadium.
It's a story contrasting the young and the not-so-young, the future and the past, all intersecting on a date to live in Little Rock transformation, though some would say infamy--July 7, 2019.
Inside the stadium, on the steamy synthetic playing surface, a couple of hundred umbrella-shielded people--young and black and white--sit in lounge chairs for the showing on the big screen of the women's World Cup soccer final between the United States and the Netherlands.
Soccer goals are set up at the ends of the field and a few bigger kids kick soccer balls into them. A greater number of smaller kids frolic inside a miniature soccer arena along the sideline.
The mayor of the city, Frank Scott, walking about proudly, says, "Oh, come on, now" when I jokingly compliment him on the turnout of "30 or 40."
This, you see, is his administration's idea. It's a small opening example of his vision of greater and more diverse use of War Memorial Park.
I ask the mayor to join me as I walk outside and cross Fair Park Boulevard to behold some of the final-round action in the apparently last Fourth of July golf tournament on the quirky and hilly par-64 War Memorial course.
It's the course the mayor and city are closing at the end of the tournament. It's because the city is broke, the course loses money, and the mayor has his vision for greater and more diverse use of the lovely green expanse in the center of town.
"Oh, I gotta go to communion," the preacher mayor says for an excuse.
That's a lot of communion if it lasts until after the championship flight's leading contenders have made the course's historic last strokes around 4 or 5 p.m.
The mayor is--to understate--not popular among the older group of mostly white men accustomed to playing in this tradition-rich tournament.
It may be as simple as that his soccer fields will replace their golf holes.
Ten-time tournament winner Chris Jenkins, a health insurance agent and Little Rock native who grew up playing the course, is not politically enraged as others are, but is nonetheless dressed in black for mourning.
"You should have seen him yesterday on 18," a man tells me, referring to Jenkins and a deft pitch he made Saturday from behind a shed to the green.
The 18th is the fairway running parallel to Markham Street, across which, as a teenager nearly a half-century ago untrained in golf but eager, I once so severely sliced a tee shot--or shanked dead right--that the ball bounded off the Markham sidewalk and careened between passing cars before coming to rest against the white-brick exterior of an obstetrics-gynecology clinic.
Jenkins does not fare as well Sunday. He finishes tied for sixth. A young man named Beau Glover, three times a runner-up, goes home with War Memorial's last trophy.
Jenkins' mother-in-law tells me the column Thursday about his and the golf course's heritage made her nearly cry.
But time marches on. The older lose what they knew and loved. The younger build something in its place. And it will all be repeated, maybe even reversed, in another lifetime.
An 82-year-old competitor, Sam McAllister, finishes his round in his 55th consecutive playing of the War Memorial tournament. He says the mayor, when making his budget cut, didn't even know about the existence of this historic 4th of July tournament.
That, I suspect, is entirely possible. An African American child of southwest Little Rock might not have had golf on his mind.
McAllister says he'll work to beat Scott when he runs for re-election.
McAllister lives in Bryant.
There are two ways to look at that. One is that Little Rock's parks and issues are for Little Rock's people to enjoy and decide. The other is that one of the best and most important things about Little Rock is that people come from out of town to its regional attractions and events.
A man who treasures a Little Rock event is entitled to express himself politically no matter where he lives.
As a Little Rockian, I wouldn't hesitate to state an opinion about Bryant's mayor, especially if that mayor deep-sixed some traditional Bryant event I'd long enjoyed, which he didn't, and I haven't.
So, as I walk back from the pro shop to my car at the stadium, I see a man fishing, children splashing in water, a group gathering in a pavilion, a stocky older man in red shorts missing a short putt, and families leaving the stadium after a women's soccer victory for the U.S.A.
Monday will be quieter and the dawning of ... something different.
------------v------------
John Brummett, whose column appears regularly in the Arkansas Democrat-Gazette, is a member of the Arkansas Writers' Hall of Fame. Email him at jbrummett@arkansasonline.com. Read his @johnbrummett Twitter feed.
Editorial on 07/09/2019
Print Headline: Time marches on
Sponsor Content