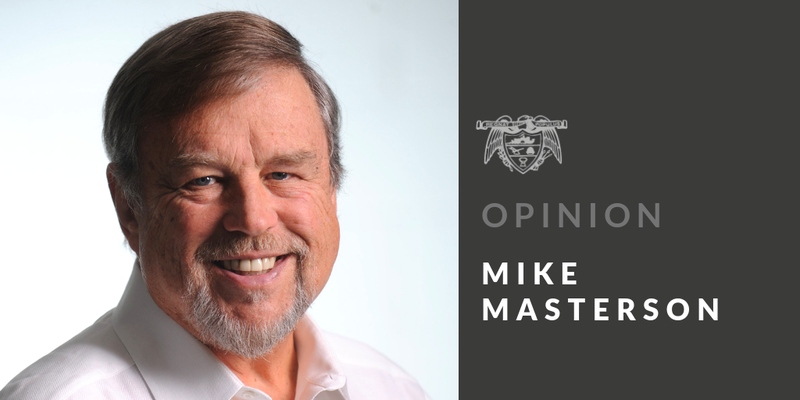 How many DWI arrests is enough to permanently remove a violator from our roads? Some might say three, others four, even five. But for me, at least seven such convictions, including five in only the past four years, certainly should qualify.
In fact, I wonder why Angus Lee Murray of Austin in Lonoke County would ever again be allowed to endanger innocent motorists and their families by operating a vehicle.
The 34-year-old man made headlines the other day by pleading guilty and receiving a seven-year sentence for his fifth felony DWI conviction (and resulting incarcerations) in only the past four years. Add those to at least two other DWI convictions on his driving record.
Murray's latest arrest, wrote reporter John Lynch, came in March while he was still on probation and out on bond for a similar DWI arrest in May 2018. "Murray has at least seven drunken-driving convictions, according to court records," the story said, explaining that misdemeanor driving-while-intoxicated becomes a felony after four such convictions in a five-year span.
The news account goes into detail about several of the man's previous arrests, which included fleeing and driving without insurance or a license. Good grief.
I wouldn't want to be the judge who sets Murray free with such a terrible record should he wind up one day killing a family on the highway.
Geriatric fatalities
On the subject of less-than-stellar driving, a study by TheSeniorList.com finds Arkansas ranks 18th worst for fatal car accidents per 100,000 population whose drivers are at least 65.
I found it interesting to learn to total traffic fatalities since 1999 increased a whopping 22 percent for drivers in this age group.
And there was more. Older drivers accounted for 14 percent of all drivers involved in fatalities during 2017 with the highest number of seniors being in the states of Florida, Texas and California. The fewest number were in District of Columbia, Rhode Island and Alaska.
I know I'm living in denial nowadays when I read such statistics and believe they surely don't apply to me. Then I look in the mirror, check my driver's license and shock! I face the reality that somewhere along life's pathway, I've become among the very folks they describe as a senior.
Republic refresher
For those who might be the slightest bit confused, I have significant facts about how our United States is governed.
First, we do not live in a democracy as such, despite how many times you may hear political types with agendas conveniently use that misnomer. Instead, in the United States we share a constitutional republic comprised of laws that ensure the rights of individuals through democratic elections.
In plainest terms, you still have freedom of choice in a constitutional republic, whereas in a democracy the prevailing mob, with 51 percent of the vote, rules over all desires and preferences of the other 49 percent (the tyranny of the majority).
Magazines go digital
Lest readers mistakenly believe the transition from print to digital delivery at the Arkansas Democrat-Gazette (except for Sunday and the Northwest edition now) is not necessary, I read that Money magazine, founded in 1972, has switched entirely to digital format.
And other magazines held by Meredith Publishing, such as the venerable Sports Illustrated, are faltering after they failed to find buyers. Once-popular magazines Redbook, Seventeen and Glamour have all but abandoned paper versions for digital in an effort to survive. The conservative Weekly Standard already has folded.
So yet again, I turn to our readers across the state and kindly remind them just how important it is to retain our statewide newspaper by supporting its transition to the digital format that is being forced upon all print media today.
OK, I promise not to continue harping. But I can't envision our state being without a daily newspaper to inform, enlighten, entertain and speak for and about the needs of our population. Can you?
Scalping in Arkansas?
Did you catch reporter Stephen Simpson's story the other day about the poor Missouri fella who was scalped in northeast Arkansas? And I'm not talking football tickets.
The unnamed man told police he doesn't know who used a sharp and bloodied razor knife found in his pocket to remove part of his rear scalp down to the skull. He also didn't recall when or where or how he'd lost his scalp or even who owned the knife.
A clerk at a Jonesboro gas station told police the injured man appeared in the store and said he'd been in an auto accident. Then he walked out only to be discovered a short time later by Officer Christopher Shull. Shull said he found the silver folding knife, which had blood on the outside, and the man's clothing was "saturated" in blood.
The victim, who was taken to St. Bernards Regional Medical Center, told authorities he awoke with the injury and didn't know what had happened. During treatment, the man admitted to using methamphetamine within the three days before police found him.
The moral to this bizarre story, you ask? I dunno. Could it be don't use meth if you'd rather not be scalped by a phantom?
------------v------------
Mike Masterson is a longtime Arkansas journalist, was editor of three Arkansas dailies and headed the master's journalism program at Ohio State University. Email him at mmasterson@arkansasonline.com.
Editorial on 07/21/2019
Print Headline: MIKE MASTERSON: Why still driving?
Sponsor Content