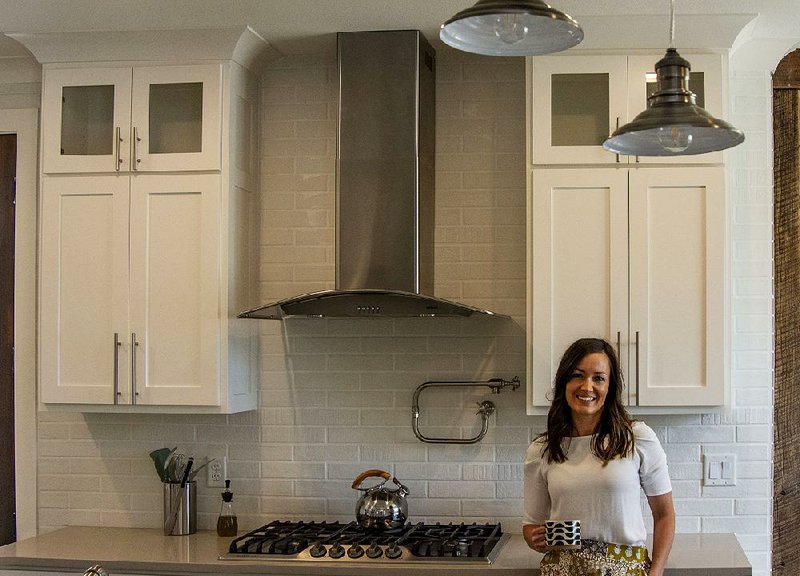 Emily Allen ( Cary Jenkins / Cary Jenkins)
Emily Allen
Where I live: We are new homeowners in the Heights neighborhood of Little Rock.
Occupation: I'm the owner and certified instructor at IM=X Pilates & Fitness in Little Rock. We specialize in reformer-based classes for quicker results. Our method involves fusing muscle sculpting and lengthening benefits of Pilates with added strength and cardio training for a more athletically-oriented workout.
My favorite space is: our kitchen and breakfast bar.
Why? The kitchen space is beautifully designed. I love the sleek modern aesthetics with the cozy farmhouse feel. It's warm and simple with natural wood textures. There are large floor to ceiling windows, and an open floor concept, making the space feel cheerful, yet relaxing. The abundance of natural light was a big reason why we loved this design.
The kitchen is "my happy place" for gathering with my husband after work, chatting over a glass of wine while cooking dinner, or having coffee while preparing for my day, or entertaining with friends. It is the heart of our home.
If I could make one change to improve this space, I would: Honestly I love this space. It is what "sold" us on this new home. I guess it would be nice to turn the pot filler faucet into an automatic mimosa dispenser.
-- Kim Christ
If you have a favorite Personal Space, email Rachel O'Neal at
roneal@arkansasonline.com
HomeStyle on 06/29/2019
Print Headline: Personal Space
Sponsor Content