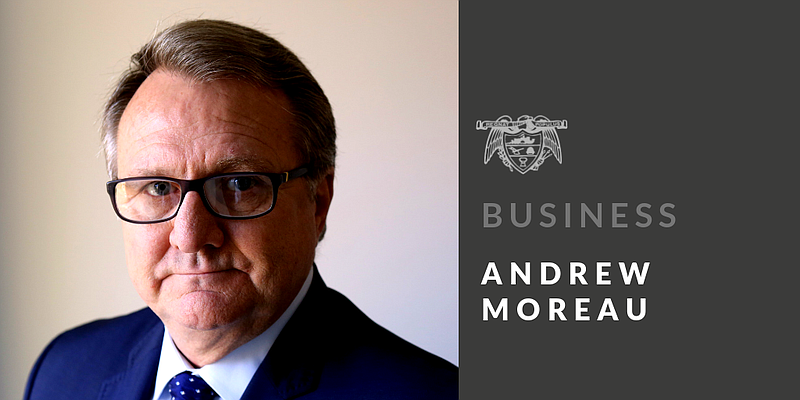 Job growth announcements across Arkansas in the past few weeks have made pretty clear that having key infrastructure in place is vital to attracting industry and enhancing business expansions.
Chris Taylor, plant manager at Risever Machine Co. in Jonesboro, said his firm is investing $20 million and creating more than 100 jobs because the area already had a building ready for equipment and employees with roads and utilities in place.
Competing locations could only promise those improvements would come -- someday. "You can make things happen in Jonesboro a lot faster than you can in some of the other states," Taylor said.
Likewise, HMS Manufacturing Co. chose Arkansas and the Little Rock port over other locations because there was an empty 500,000-square-foot facility available, with the added bonus of being connected to rail lines. "It's hard to find a building that large these days served by rail," President Janet Sofy said in announcing the company's $20 million investment that will add 90 jobs over two years. "In fact, we were very impressed that the building has two rail lines that connect to it."
Beyond railways, buildings and utilities, Arkansas' progress in computer and technology education helped DXC Technology decide that Conway was the right location for its expansion plans: adding 1,200 new high-tech jobs to the 450 existing jobs at its Conway campus.
Andrea Fiumicelli, vice president and general manager at DXC, said the growth of the cybersecurity program at the University of Central Arkansas was an important factor in the expansion decision. UCA offers a bachelor's degree in cybersecurity, and enrollment in the program has grown from five students the first year to 57 this fall.
Central Arkansas clearly still has some work to do -- economic development officials note the area lacks suitable sites to handle another CZ-USA or Welspun-type business. "If someone like that came to us today, we'd be in the unfortunate position of having to say no to the business; we just don't have the land available," said Bryan Day, executive director of the Port of Little Rock, where both of those international businesses have major operations.
More land has been purchased at the port and the authority is working to secure even more, though Day notes the effort could take more than a year.
Technology education is not typically thought of as infrastructure, though it is key to luring new business. And it is in infrastructure improvement where Arkansas is making significant progress.
The state is encouraging computer-science studies, especially at the high school level. The number of high school students enrolled in a computer science course in the 2019-2020 school year increased by 22% over the 2018-2019 school year.
It's clear next-generation jobs will require next-generation infrastructure: workers with knowledge of computer coding, robotics and technology whose skills can cross industry segments, giving them the ability to swing from high-tech services to product manufacturing businesses.
ECONOMIC OUTPUT
Biscuits and gravy and a heaping side of economics are on the menu Thursday morning at the Clinton Presidential Center. Join Little Rock economic development officials and executives with the St. Louis Federal Reserve office to learn more about the Little Rock regional economy and current business conditions.
The first-come, first-served event is from 7:30-10 a.m. at the Clinton Presidential Center. A hot buffet breakfast will be available.
Speakers from the St. Louis Fed and the Arkansas Economic Development Institute will be on hand. That includes Kevin Kliesen, an economist with the federal reserve; Carlos Silva, an economist with the Arkansas organization; and Michael Pakko, the institute's chief economist.
There is no cost to attend, but registration is required. Information is available from (501) 324-8296.
Take your own Tums.
TAXING DISCUSSION
U.S. Sen. Russell Long famously summed it up: Don't tax you, don't tax me, tax that fellow behind the tree. Nobody likes 'em but you have to know the rules to abide.
The Arkansas State Chamber of Commerce will hold the second Arkansas Tax Conference Nov. 19 in Little Rock to deepen your understanding of taxes. The conference brings together senior administrators, in-house experts and leading practitioners for an in-depth look at Arkansas taxes.
Issues that will be addressed include a review of 2019 tax legislation and recent developments.
Notable Arkansas leaders such as state chamber President and Chief Executive Officer Randy Zook, Sen. Jonathan Dismang, Sen. Jim Hendren, Rep. Lane Jean, Rep. Joe Jett and more are scheduled to speak.
Throughout the day, there will be breakout sessions on topics such as the ethics of tax practice, sales tax issues in the hospitality industry, Arkansas incentive changes and more.
CPE and CLE credit is available. Registration is $175 for state chamber members and $275 for non-members. More information is available at arkansasstatechamber.com/taxconference.
RINGING IN NEW STORE
The holidays are approaching, and who doesn't want a shiny necklace or a sparkling watch for Christmas? Sissy's Log Cabin is offering another retail option to bring a smile to a loved one.
Join Sissy and her crew for a two-day celebration in Conway on Friday as the company opens its fourth store in Arkansas. The high-end retail jeweler now has stores in Pine Bluff, Little Rock and Jonesboro. Sissy's also has a store across the river in Memphis.
Friday will include a ribbon-cutting ceremony at 10 a.m., followed by refreshments that include a champagne toast. Events will be at the new store, 820 Elsinger Blvd. On Saturday, Sissy's is throwing a party for the community and will provide food and family friendly events from 10 a.m.-5:30 p.m.
Life's too short to not at least take a look.
Nope, no Tums for this one. But you may need mad stacks of cash.
Column ideas or recommendations? Thoughts or musings that need pursuing? Contact me at amoreau@adgnewsroom.com or at 501-378-3567.
Sunday Business on 11/10/2019
Sponsor Content