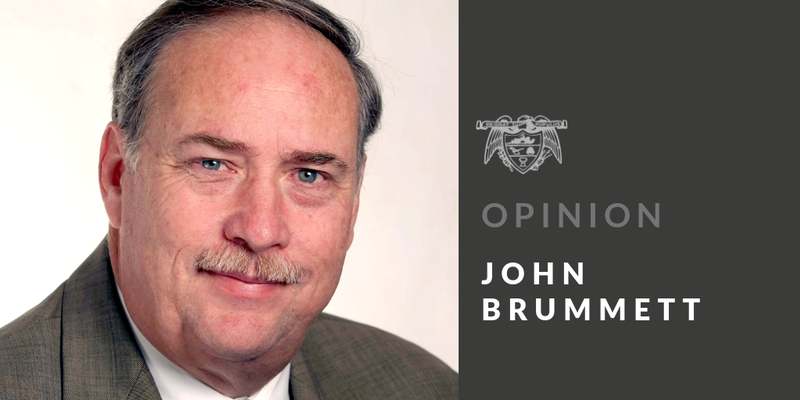 "You know what the people of Arkansas want? I'll tell you what they want. They want a good lettin' alone."--the late Frank White, explaining his victory over Bill Clinton for governor in 1980.
That was an uncommonly informed, honest and revealing analysis of an important American political dynamic published Sunday in The New York Times.
It was written by a young woman from Clinton about her rural hometown in the north-central Arkansas hills.
Monica Potts told Times readers that Donald Trump will not be damaged by impeachment or much of anything else, at least across white rural America, as long as he rails against liberal Democrats for professing to help people with giveaways and programs.
Potts brought to her essay the advantage of knowing the folks in Clinton. She grew up with them. She had returned in the last five years to live beside them.
She saw that they didn't believe government could properly afford to give them anything. She understood that they believed above all else that government ought to live within an account balance as they do.
When I remarked to her by phone a couple of days ago that her article went straight to the heart of the liberal refrain that rural white people vote against their own interests, Potts said that wasn't the point at all.
She said these folks vote with a consideration beyond their economic interest. They vote, she said, with greater priority on their values.
Those doing the real condescending, she said, are liberals on the coasts--friends and associates of hers, like-minded in all ways except they don't know rural Arkansas--who say these rural voters were duped by Trump's cynical pandering.
She said the folks in Clinton knew what they were getting with Trump and are glad they got it. And the more Bernie Sanders and Elizabeth Warren come at them with programs for whatever ails them, the more they're going to stick with Trump.
Potts wrote in a way that was not condescending. But it was not remotely in agreement politically, either. And it was not in sync culturally, even as her experience bridged gaps.
She wrote in a way that both understood and lamented.
Potts disrupts the trend by which Americans live in their own politically agreeable enclaves. Thus, she seems to break through tribalism and cultural polarization to give the cultural left with which she's comfortable a front-line account. She's gone home to Clinton as more a scout than spy.
Potts was a straight-A student in Clinton's schools who wanted to get out of the small town and did so in a big way.
After graduation in 1998, she attended Bryn Mawr College in Pennsylvania. Then, with a background in anthropology, she moved to New York City and wound up as a writer on the staff of the Times.
She got a book deal from her proposal to write about herself and her best girlfriend from Clinton, also a straight-A student, but who didn't graduate and didn't get the opportunities she received.
Five years ago, Potts decided to come back to Clinton to write the book. She's polishing her second draft.
She told me that she and her partner loved the Clinton life for a year-and-a-half and were thinking they might settle down and try to contribute to the community. She now thinks her input wouldn't be valued.
She's not angry or judgmental about that, but resigned as a matter of fact.
"By having lived elsewhere, I have seen the benefits of even slightly higher taxes," she told me. "I'm thinking that, with not much higher taxes, those potholes could be filled, and we could have walkable sidewalks and an animal shelter so that these stray dogs wouldn't be walking along the side of the road."
But the prevailing Clinton value system is that there is strength and virtue in working hard for $40,000 a year and getting by on it. It's that the two expenses that local personal economic situations cannot abide are higher taxes and more debt. It's that government--whether local for a library and librarian's salary or national with promises of free college and Medicare for all--ought to live by those principles.
As Potts observes, this value system becomes a matter not only of taking care of yourself, but also of not wanting to take care of anybody else.
That's what tells her that her political and civic efforts in her hometown likely would be futile.
She said the local social-media reaction to her article had been mixed, as one would expect. The main criticism, she said, is that she focused too much on what would appear to the world as selfishness but is belied by generosity.
That's no doubt true. It's also her point.
It's this way: If you had a blowout driving through Clinton, the first man out of his pickup to lend a hand ... he'd probably be wearing a MAGA cap.
He'd be personally kind and politically resentful.
------------v------------
John Brummett, whose column appears regularly in the Arkansas Democrat-Gazette, is a member of the Arkansas Writers' Hall of Fame. Email him at jbrummett@arkansasonline.com. Read his @johnbrummett Twitter feed.
Editorial on 10/10/2019
Sponsor Content